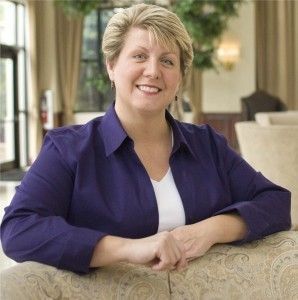 I was raised by parents of German and Polish heritage — service-oriented, determined people.
My father served in the military and was discharged an Army Captain.  He later went on to become a Vice President of Sales for a Marriott company.  So, discipline, professionalism, and even sales techniques are part of my upbringing.
Advantages Of Working With Idea Girl Media
1. More than 20 years of business and non-profit development experience
I've worked with big brands and small business, so my experience is diverse and transferable to many types of business scenarios.
2. Achieved Certificates of Mastery – Social Media Examiner's Social Media Success Summits and Facebook Success Summits

Yearly training on latest technologies and developments by the social media industry's leaders, and successfully passed final exams on social media marketing techniques such as building an engaged community, Facebook Advertising, Facebook promotions, social platform applications, social media tools, and social media crisis management. 
3. Continual learning on trends

I spend at least 1 hour per day in learning mode.  That means actually learning, practicing, and using new tricks of my trade — Not just reading about it.
I spend at least 2  hours per day following industry headlines, hot topics, and other worldly news.  My world is a news ticker that benefits you.
4. Acknowledged for strong social business acumen

My answer on Quora achieved top answer status for a question on Social Media Strategy:
How Can You Tell A Good Social Media Strategist From A Bad One Before It's Too Late?
These words were also featured as a guest post at Osaka Bentures, along with dialogue exchange with industry leaders.
5. Content creation specialist
We can simply post something to our social networks.  Or, we can post content that will trigger conversation and gets people talking.  That evolves on a daily basis, and I monitor your community and stay aware of trends to know what content your audience wants to see and engage with.
6. Engagement expert
Social media is not broadcasting.  It is two-way exchange.
I manage social communities to nurture conversation and develop brand ambassadors to talk about your brand.   (That is different than statements imported by third party apps onto a wall for the sake of posting something).
I meet your target audience where they are, when they are there to ignite engagement.  Where the average Facebook page's engagement rate ranges between .5% to 1.5% (socialbakers.com), the pages I manage see engagement rates between 9% and 20%.
7. Experience running local, national, and international marketing campaigns
This includes start-ups, businesses already in existence, non-profits, public figures, and political candidates.
8. Responsible for high-level growth and performance

I've Increased fan and follower numbers by as much as 342% and 903% in short periods of time with social media marketing campaigns.  Open rates for my email marketing campaigns range between 36% and 44%.  Research will tell you that anything above 20% is good.
9. Successful  social media crisis management experience
During a high-profile event receiving international media headlines, I steered social media communication away from negative sentiment resulting in positive statements from the fan and follower base.
10. Real social solutions for real business concerns

We can post, tweet, pin, +1, and share all we want.  But if the actions are not producing results that strengthen your business, bring brand awareness, and contribute in some way to your bottom line, the right strategy is not being utilized.  I work to attract your target market, empower them to engage with your brand, and convert them into your sales funnel.
11. 10 Million+ personal amplified reach
Through tribal marketing – I am consistently engaged with online marketing and social media thought leaders.  My collaborative network includes over 1000 respected marketing consultants of various types worldwide.
12. I stand on my desk
Have you seen the movie, "Dead Poet's Society," with Robin Williams.  In that film, the teacher challenges his students to stand on their desk to get a different view, perspective.  That inspired me to consistently challenge myself to achieve and examine what I can be doing even better.
I do the same for my clients.
12.5 If I don't know the answer, I know who to ask or where to go find it
Those that know me well would say I am resourceful.  I did achieve a pretty consistent 3.9 GPA during my last two years in college.
But no one knows everything.  I'm networking everyday with experts and thought leaders, and you can count on it that I will leverage that for you as my client.
To sum it up…
In the words of Will Smith, "I'm not afraid to die on that treadmill." 
Meaning:
I work until the assignment is complete to the most optimal result.  And I'll work harder and faster to surpass the competition.  That means, if they're standing, I sit down last.
If I'm doing my job, at some point I'll be able to tell you things about you or your company that you didn't know.

So there you are – 12.5 reasons to hire Keri Jaehnig and Idea Girl Media!
If you were led to this page from the "About Me" page, and are ready to learn more about how we might work together, I would smile and encourage you to click the "contact" button above so we can talk optimistically about next steps.