When considering how to start your own small business, knowing the right tools can make the difference.  Guest author, Veronica Hunt, outlines the top ten apps to start your first business and save money on employment needs…
A guest post by Veronica Hunt
Ready to start your first business but need to be frugal?
Considering how to start your own small business? This post will help those who with questions about:
how to start a small business at home
how to start a small business online
how to start a small business without money
Start Your First Business
What do you risk when you put all your money, efforts and time into your own business?
Your cynical friends can say many things, but U.S. Bureau of Labor shows rather positive statistics with 75% of startups that actually manage to survive during the very first year. However, only 4% of all businesses manage to stand out 10 years on the market against its tough competition.
So what do you need to withstand any atrocities on your way? I guess, at first, you need to make sure you obtain enough knowledge and stamina to foresee and tackle all the challenges when you start your first business. You can also employ professionals whose skills and experience can back-up your business plan.
Yet it's not enough to get rid of the feeling you are missing some important data or forgot about another meeting with a potential partner. Not because you're a careless novice in running your own business but because there's too much pressure and information for one head to carry. Which is why you need mobile apps to manage various processes at the same time.
According to Endurance online survey "2015 Small Business Perspectives on Mobile":
909 respondents involved

71% of small businesses regard mobile apps as positive influencers on their

business development

.

Only 78% of them use mobile apps for their business.
Top 10 Apps to Start Your First Business and Save Money on Employment Needs
Considering the above statistics, and how to start a business plan – There is definitely some opportunity with mobile apps!
I've gathered a list of 10 apps that can help you keep an eye on every aspect of your business, ensure a steady development of any new project, and spend less on hiring new employees as you start your first business.  
Broken down by category…
What Apps Can Automate Your Business Finances?
Gusto app is there to streamline your small business payments, taxes, and others financials. You can even set up a financial online employee on-boarding process. In the US, Gusto will also report new employees to the local and federal government. It also handles worldwide tax filings and creates digitized pay stubs. Due to the level and amount of service (dozens of them actually) it charges $39 per month flat fee as well as $6 per employee in a month. With over 30,000 customers it's not that large of enterprise which makes the customer support more personal and worth every dime.
FreshBooks can become a great assistant to those who have just begun their entrepreneurial journey. It is a simple app to manage professional invoices and automatically send bills to your customers. You can also accept credit cards on the go from your mobile device. Pricing is clear, and it starts at $12.95 per month when you have five clients or less. There is also a free 30-day trial.
What Apps Could Build and Improve Your Business Communications?
Skype is an industry standard when it comes to business communications. Many have tried to knock it off, but it's still going strong. Skype is free for general users. If you require extra features, you can upgrade to Skype for Business for just $5 per month and integrate your calls with Microsoft Office. It also lets you hold talks with up to 250 people at the same time.
Fuze is an alternative video conferencing app.  The app is completely free to use on a small scale, and it offers high-definition video with crisp audio that helps build overseas contacts. It has fewer quality issues compared to the famous competitor. For a large volume of calls, businesses can request custom pricing.
How to Successfully Manage Your Time and Business Tasks?
My Minutes helps you stay focused on tasks vital to your business success when you start your first business. Maybe you are spending too much time promoting your company on Facebook? This app lets you divide the time according to your pre-set prerogatives and stay concentrated on your goals. You can set such reminders as "Check email from 9 till 10" or "Spend half an hour in the gym." It is available for iOS devices for $2.99 one-time fee.
OmniFocus is an advanced tool for those with high requirements to proper time management. It reviews started and completed tasks, syncs them between your mobile device and laptop. However, pricing is a little high, so try the free version before you buy.
What Are Reliable Apps for Business Transactions?
PayPal is widely accepted and used by many merchants and customers alike. It makes receiving payments easy. Although its main business is web-based, the created app lets you connect your business' PayPal card reader to a mobile device and use it to accept payments on the go.
Square was the first one to introduce portable card readers and has a head start.  That means better quality for your business. You can swipe or tap in the card, paying a fee of up to 3.5%. The application is free to download and works well with most operating systems when you start your first business. 
How to Organize the Essential Business Processes with Mobile Apps?
Proven helps you grow when you start your first business, which is essential to stay afloat and develop into a larger company. It helps streamline the hiring process and to post job listings in a click across chosen job boards. Thousands of companies already use this app!
It's a particularly good fit for companies that don't have a well-established hiring process and need to employ seasonal workforce. A good fit is a business in HORECA and retail. Or, any business professional who has too many tasks at hand and needs to save time.
The app can be used on any mobile device. Please be advised: To post a job the fee starts at $40.
Boxmeup is an Android-only app that lets you track your packages and even container shipments in real time. You can also print QR labels for each box, which any of your employees can scan with their mobile device to instantly get a list of items inside.
Start Your First Business Efficiently With Mobile Apps
There can be more questions and less time to find answers yet with the right set of mobile apps for your business needs you will successfully handle all the processes. Even if you are too overloaded and have no time to choose and study new apps now, in a month or less you'll likely return to this list.
Your competitors are already using these apps and according to a recent survey almost 80% of entrepreneurs regard mobile apps as their main time-saving tools. So save your time on those tasks a simple mobile app can handle as you start your first business.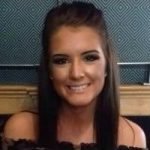 About The Author
Veronica Hunt is an edtech expert and an experienced blogger from Philadelphia, Pennsylvania. As a blogger, Veronica sees her purpose in providing her readers with up-to-date info in the spheres of marketing, entrepreneurship and psychology. She currently works for StudentShare as a content manager.  Apart from work, she adores traveling and yoga. Follow Veronica on Twitter.