Do you own an IT company for small business? Especially in today's business climate, you may be looking for ways to grow. People will search for top IT companies. Help them find you first with these nine tactics…
How To Get Ahead With Your IT Company
If your IT company is struggling or you feel like it's stuck in a rut, you probably want to change that. But how?
That's the question that stumps many small business owners. If you're operating in the IT space you'll know just how competitive it can be. But that's not a reason to give up.
There are so many things you can do to grow your business and make it more competitive. It's in your best interest to take action.
We're going to explore the steps you can take to help your business to get ahead. So, here are nine trusted ways to grow your IT company.
Fill Gaps In Your Knowledge By Hiring
First, you should evaluate reasons for any struggle. Have you noticed any gaps in knowledge or skills missing from your team? If so, it is time to hire new people that can complete a 360 degree skill set to your company.
Hiring people with the right:
Knowledge
Experience
Talent
Is the best way of filling skill gaps. Also look for candidates with positive attitude so your staff experience a positive evolution.
Network To Bring Your IT Company Brand Awareness
Networking, when done with a calculated strategy, can make a big difference toward increasing brand awareness. Use online and offline opportunities to help people understand why they should care about you and what company is trying to achieve.
Find the right conferences and industry events that you feel will put you in front of people who genuinely have the power to help your business grow. Networking is always worth the effort, especially in the tech world where who you know matters.
Communicate Your Concept Clearly
If you want your voice to be heard in the world of tech and IT you must be able to convey your ideas and your concept clearly without putting people to sleep.
What does an IT Company do? Learn to communicate in a clear and concise way, while still getting across the value your company can offer. When you can do that, your business has a better chance of succeeding.
Play The Long Game
Taking a long-term approach will certainly serve you well. Some things can't always be worked out quickly and you can't always reach your full potential in a short timeframe.
Slow growth is still progress as long as you're moving towards a calculated position. Rushing things can often do more harm than good.
Work With The Right Marketing Professionals
Surpassing your competition usually means marketing your company in the most effective way possible. Fail at that, and you're always going to struggle to attract customers and get referrals for new ones.
It is worth every penny to work with marketing professionals who understand your niche, such as msp marketing company for businesses working in the IT and tech space.
The right marketing pros can help to get your brand name in front of your target markets and help convert leads into paying customers.
Continually Assess The Quality Of The Products You Offer
The quality of your products and what they're actually bringing to your customers is why you're in business. Continually audit the quality of your products and think about ways the quality can be improved going forward.
When you do that and inform your customers about the progress, you give them the message you have their best interests at heart. This takes your business in a positive direction.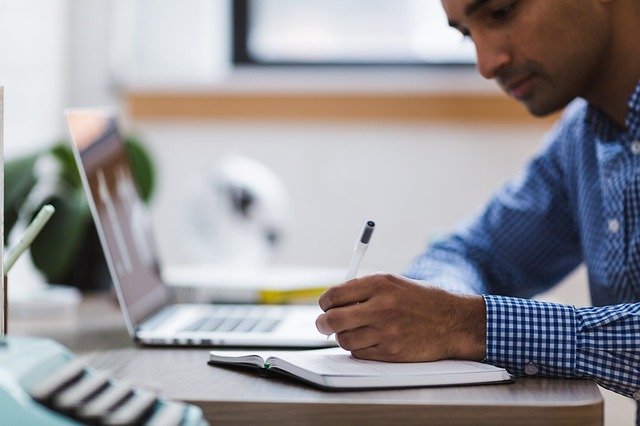 Your IT Company Should Focus On Delivering Value
Your focus should always be on delivering maximum value to your customers – no matter what business you're in. If you're not offering customers enough benefit for the product or service offered, they're going to look elsewhere and find a solution from another IT service provider.
Clearly, that's not what you want at all. So place your focus on providing an undeniable level of value. Don't get caught up in things that don't matter. Deliver what solves their pain point and be thinking into the future of what they may eventually need.
Analyze Your Competition
You want to surpass your competition, right? So it would be unwise to completely ignore the ways they are currently out-maneuvering you.
At the same time, it doesn't pay off to spend too much time focusing on what others are doing at the expense of improving the success and standards of your own business. That would be self-defeating.
Keep an eye on competitors, exploit their weaknesses and work your strategy to take market share away from them.
Strive To Stay Consistent
Consistency is certainly considered a very important trait for any company that's providing IT services to clients. If you're absent when something goes wrong and your customer is left to deal with the problem alone, there is no reason pay your company for service.
Show a firm commitment to providing consistent service that your clients can truly rely on. Make extra effort to check on them while everything is going smoothly to remind them of your fruitful partnership.
Summing Up Thoughts On IT Company Growth
Getting ahead is never easy, but if you're willing to work at it and make smart decisions along the way, you'll have the best possible shot. Prioritize the tips and ideas we've discussed above, and gain a competitive advantage with your IT company.