Would you rather invest in new technologies for your company instead of continuously paying fees related to employee accidents and injuries? Here is a list of workplace safety tips, and recommendations for quality training…
Are employee accidents and injuries killing your company's budget? Perhaps you need to implement a workplace safety training program!
In any organization, there are risks associated with the job. These risks are increased when duties involve working alongside heavy-duty equipment, or working in environments that are considered 'dangerous.'
As employers, you are somewhat liable for any injuries that your employees sustain while working … One of the reasons why enforcing safety in the workplace is necessary.
If you are curious about doing this in the most optimal way possible, look no further because here are five cost-effective tips for enforcing workplace safety.
1. Deliver Health And Safety Training To Your Employees
One of the first things you're going to need to do to enforce safety in the workplace is provide your employees with health and safety training. A training program can be performed by your human resources director and should address how employees can avoid injuries while on the job.
You should also provide training on how to act as a first responder in the event of an injury. A wise move would be for the HR director to collaborate with other department heads to facilitate ongoing mandatory emergency drills. Ensure employees are always alert and able to follow the necessary procedures during emergencies.
2. Employ A Health And Safety Compliance Manager
While a human resources director can perform a health and safety training, they have other responsibilities. They cannot be the only point of authority when it comes to enforcing safety measures at work. This is why hiring a health and safety compliance manager is necessary for many companies.
This person in this role will be at the forefront of health and safety for the company. In turn, they could have equal responsibility of:
Regularly carrying out emergency drills
Providing necessary safety information to employees
Ensuring that staff remains prepared in case of emergencies
3. Provide All Required Protective Gear
You cannot expect your employees to comply with your health and safety policies if you do not provide them with the necessary tools and protective gear. Providing them with all their required PPE including:
Safety helmets
Protective eye goggles
Safety work boots
And so on, allow them to follow through with the safety policies of your organization. It also shows them that your company really does care for their safety. This can act as a motivator for them as they work.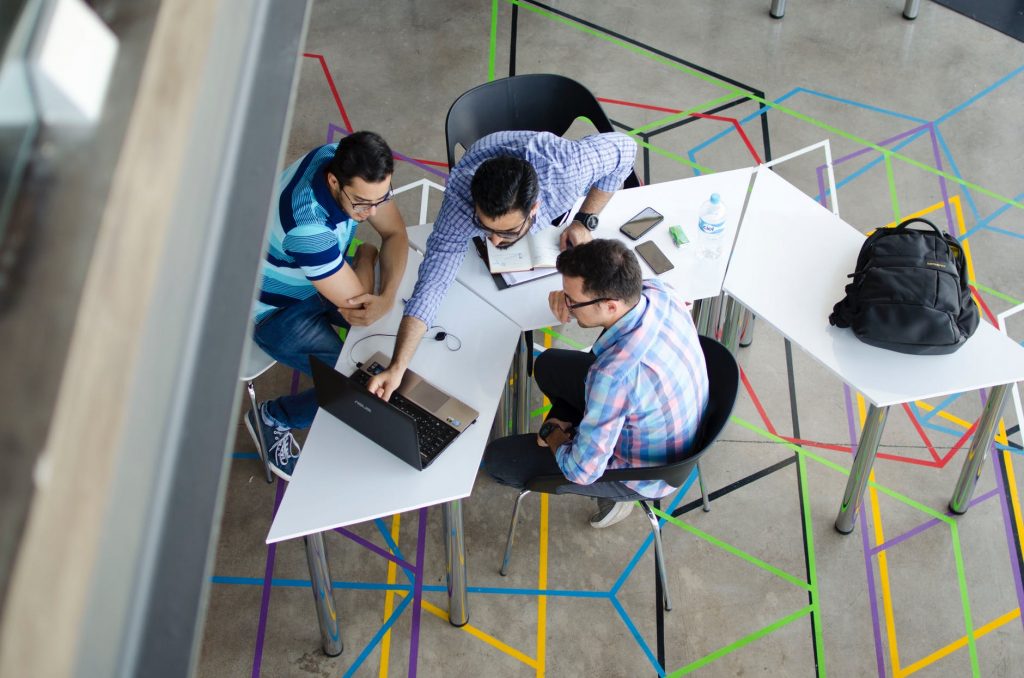 4. Encourage A Culture Of Openness And Trust
In any organization where a culture of trust and openness is encouraged, employees are more likely to speak up and voice their concerns. A culture like this is one leaders should look to promote, as it makes workers feel comfortable enough to communicate their worries when it comes to safety in the workplace.
As your employees are the ones working on the frontline, they experience safety issues first hand. They should feel free enough to approach the appropriate person to speak about any concerns so they can be dealt with appropriately.
5. Implement Disciplinary Measures Where Necessary
Once you have trained your employees, provided them with their gear, and done all you can as the employer to promote a safer work environment, your next requirement is putting disciplinary policies in place. From time to time you may need to refer to them and can be implemented when necessary.
For example, if an employee fails to wear their protective helmet when your policy clearly states a helmet should be worn at all times, then you might need to give them a warning. Your disciplinary measures should escalate and do not need to be immediately severe. They can just involve a verbal and written warning for the first few of offenses, before progressing to more serious penalties.
Final Words On Workplace Safety
Just Google it. Accidents and injuries on the job costs businesses millions each year. So, it makes sense that making the effort to minimize these occurrences is in your company's best interest.
The good news is you can get buy-in from your employees if you convey to them you would rather provide pay raises and new technologies rather than paying fees and bills related with avoidable mishaps.