Whether you're searching for how to increase brand awareness for a service or products, or to boost brand awareness strategy, you're in the right place…
How To Boost Brand Awareness In Today's Competitive Markets
If customers do not know or trust your brand, it will be difficult to increase your revenue or develop a large customer base. For your business to thrive, you must do everything in your power to sell your business to your target demographic.
Fortunately, there are a variety of marketing techniques to promote your company to potential customers. Take your pick from nine innovative ways to boost your brand awareness outlined below.
1. Write Shareable Content
Every business should aim to provide people with exceptional value, which should go beyond a high-quality product or service. If you want people to take notice and understand your brand, you must start creating informative, shareable content both on your blog and on third-party websites.
The more memorable your content, the more likely people will read it, share it, and engage with your brand. In addition, over time, people are likely to refer to you as a trusted industry leader.
2. Offer Useful Promotional Products
Promotional products will help your brand stay at the forefront of your core demographic's minds, as they will think of your business each time they use an item. The more useful the product, the more likely they are to use it, and the easier it will be to boost brand awareness.
For instance, you can guarantee a busy professional will be happy to pour a hot cup of coffee into a nifty custom coffee mug. Effectively promote your brand with one of these mugs, which are of high quality, and can be beautifully customized with your brand's name and logo. Choose glass mugs for your unique café, or travel mugs for clients who travel for work.
3. Collaborate With Online Influencers
Quickly reach your target customers by collaborating with a powerful online influencer who is relevant in your industry. For instance, you could team up with popular Instagram influencers to promote your clothing brand, which could help you to connect with thousands or millions of potential customers following one post.
While the collaboration could be expensive, it may provide your business with unrivaled exposure and a great return on your investment.
4. Tap Into Video Marketing
Maximize your reach by tapping into video marketing. There are 5 billion views per day on YouTube, while Facebook Live reportedly generates 8 billion daily views or more, so it could be an effective way to advertise your brand to your target audience.
Start by brainstorming ideas that'll create a buzz on the internet. If you are a beauty brand, then take advantage of Halloween and Christmas by uploading holiday make-up tutorials. As a result, potential customers might be more likely to visit your social profiles and website, engage with your content, and buy your products.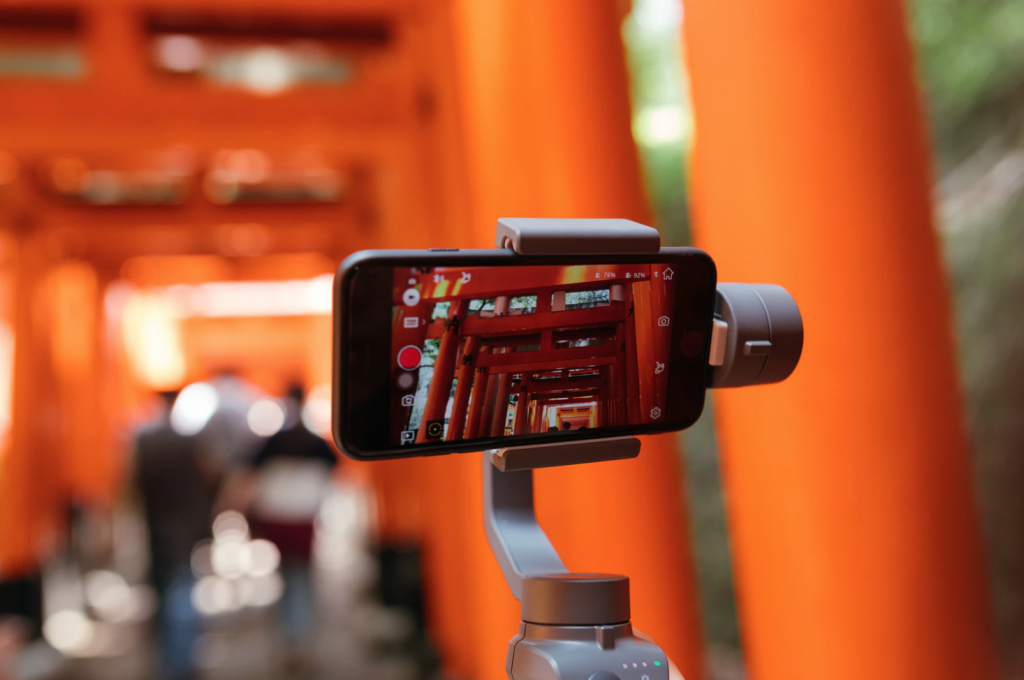 5. Increase Your Online Visibility With Content Marketing
Grow your brand recognition by increasing your visibility in the search engine results pages. To do so, you need to regularly publish high quality, informative content on your website .
The more content you produce, the more likely you will rank for your desired keywords, and the more traffic you can drive back to your website.
6. Create Professional Infographics
Infographics are often shared far and wide, as people are more than happy to promote informative data and statistics in a visual format. Producing infographics can be a great tool for building a powerful brand and establishing your company as an industry leader.
Your goal should be to create bright, professional, and visually appealing infographics that will grab people's attention and make them want more.
7. Start A Referral Program
Many customers will be happy to spread the word about your business if they know they'll receive a perk. Dropbox is a prime example of the power of an intelligent referral program. They provide their users with an extra 500MB of storage for each friend they refer.
A similar tactic could lead to additional sales or sign-ups and, in turn, generate more money than it will cost your business.
8. Implement A Cross-Marketing Campaign
A cross-marketing campaign requires you to team up with a relevant business so that you can promote your brand to a new audience.
For example, you could collaborate with a business in your industry that complements but does not compete with yours.  The good news is you each enjoy a mutually beneficial partnership by presenting to each others' established followings. Even better, you share the work and the profits!
It is, however, important to note that you will be affiliating your brand with another company's reputation, so do your homework to ensure you only work with a business that has developed a positive reputation in your industry.
9. Try A Radio Or Podcast Advertisement
A radio or podcast advertisement will allow you to boost brand awareness very quickly. Additionally, the ad could potentially be repeated multiple times throughout specific days or during a specific show.
However, think carefully about the radio or podcast station to ensure you advertise your business to the right target markets. You will receive little return on your investment if your primary demographic are not attentive to tune-in.
CI