Planning to sell online and need to be up and ready very quickly? Here's your guide to branding a new online store in only two days…
Guest post by Victoria Greene
Branding A New Online Store Can Be Done Quickly And Easily – Here's How…
Creating or buying a new online store?
You're not just building a business – you're building a brand. You're deciding who you are, what your business stands for, and catering to the people who will love and want to invest in your products.
But how long does all of this take?
And can it be done in one weekend?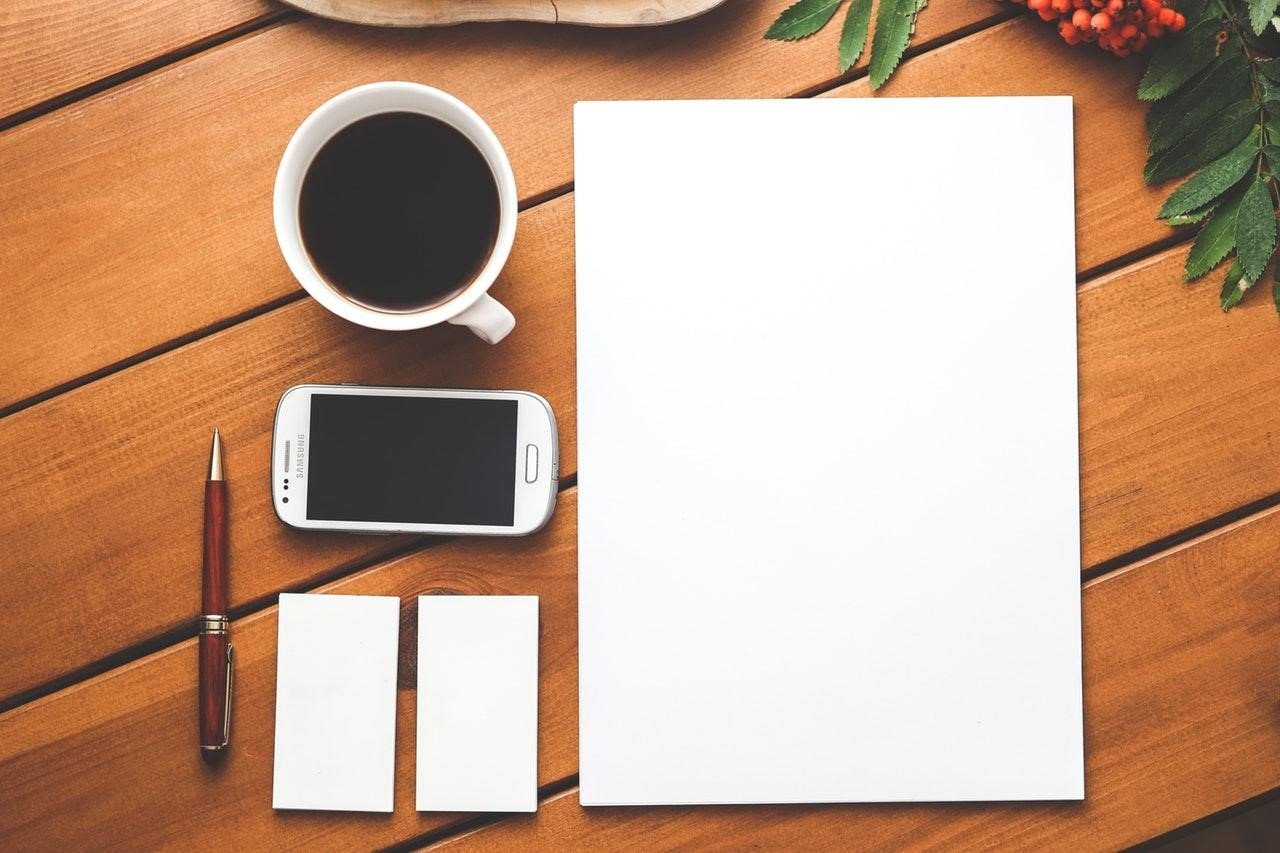 Here's a quickfire guide to branding a new online store in just two days. As with so many things, it all starts with planning and building a solid foundation. Let's jump in…
Day 1 – Building A Visual Repertoire & Branding A New Online Store
Know Your Audience
Who are you building this online brand for, exactly?
It's not for you – it's for your future customers. And the more you know about them before you get started, the better. Your brand needs the kind of personality that will appeal to your audience.
Spend the morning discovering the following about your target market:
Age group

Gender

Education

Location

What they do with their time

What drives them

Related interests

What they do online

What platforms they're active on
Know your audience and your can tailor your new online store to meet their needs and likes. If your brand were a person – what would they be like?
Create A Visual Identity When Branding A New Online Store
Here's where you get to have some fun coming up with the look and feel of your brand. And choose carefully, because one you're set up, you'll need to remain consistent. Consistency is key to creating online branding that's memorable and recognizable.
Make a note of your decisions along the way. The fonts, colors, patterns and images you choose now will probably be needed again in the future.
Consider putting together a brand style guide for your online store – somewhere you can keep track of the decisions you've made and reference later when you're creating more material.
Here's what you'll need to create your visual identity:
Fonts: Perhaps even two or three. You will likely use a particular font for headings and another for body copy.

Open source fonts

are a good place to start, as these are easily imported into your website. Take a look at

popular font pairings

to find variations that complement each other
Colors: What colors best represent your brand? There are lots of good

color scheme generators

out there that will help give you some ideas. You can also try Google image search – See what you get when you type in 'yellow color schemes,' for example.When you've chosen your colors for your online store's branding, note down the HTML color codes for each one.

Here's a tool

you can use to do this if you don't have access to Adobe programs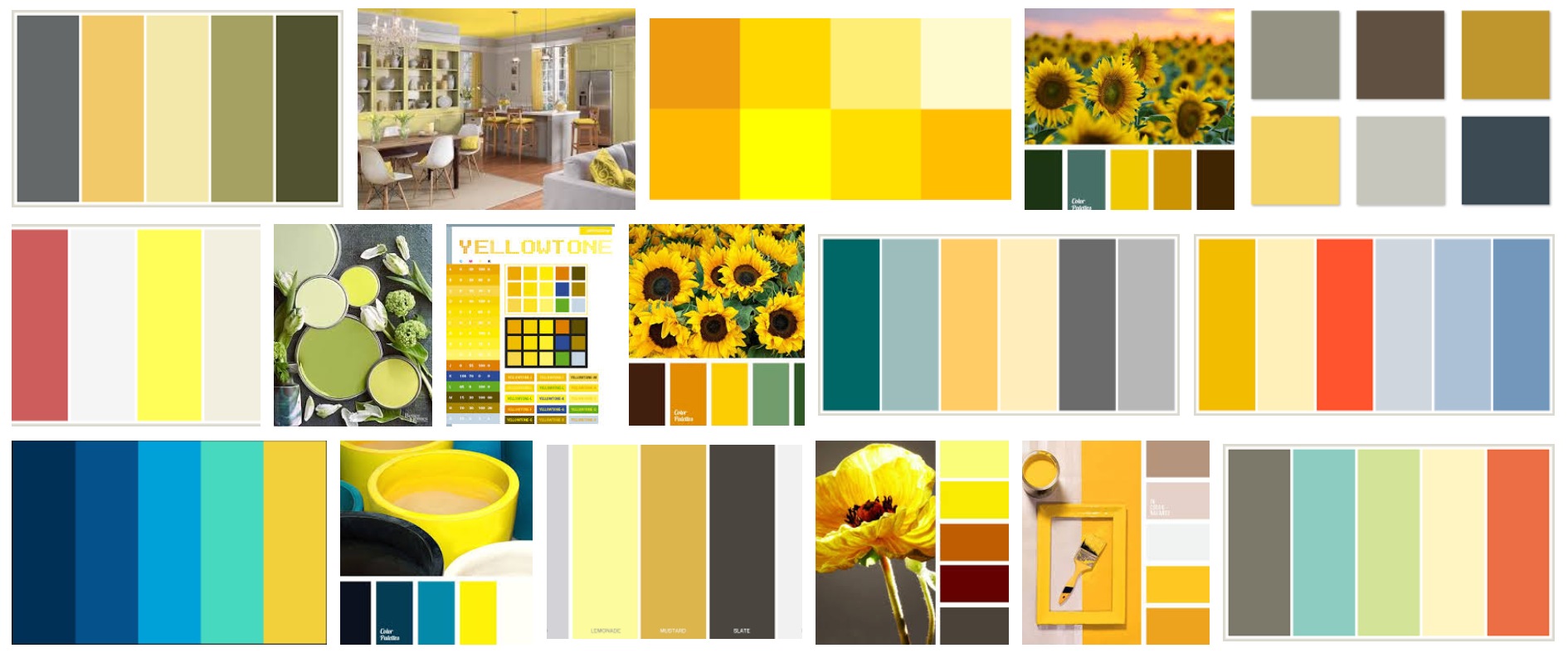 Logo and variants: Your logo will form a big part of your brand identity and we'll cover that in more detail shortly. But something to think about now is the different variants you'll need. For example, you will need something small and square you can use as your website favicon. You may also want something horizontal or text-based for your social profiles. It's ok to have more than one version, as long as they share the same identity
Imagery: What kind of imagery will you use? Striking photography? Colorful illustration? Will you choose aspirational imagery or stick to something very subtle? Will you use image treatments, such as a color wash? Where will you source images from? If you're not sure where to start,

Unsplash

and

Burst

offer beautiful free stock photos 
Design A Logo For Your New Online Store 
Finally, after all the time you've spent throughout the day thinking about your audience, your brand, and how it will look, it's time to take these ideas and get started on one of your most valuable brand assets – the logo. 
Naturally, the best-case scenario here is you have an ace professional designer on hand who can swoop in and create something simple and perfect for you. But if you're building an online brand in just two days, chances are you will need something cheap and cheerful – and fast.
There are lots of great apps you can use to create premium-looking logos that you can tweak to match your online store branding.
One of these is Hatchful – an app for iOS and Android with hundreds of templates that even a non-designer will find easy to use. Shopify has another online logo maker tool, though this one is pretty basic. Canva, which can be used for a range of design elements besides logos, is another good one to try.
Not convinced?
Here's a logo I created for the purpose of this article for an imaginary online hiking gear store using Hatchful. For £8.99 you get a high resolution logo and all of your social profile images – plus banners for Facebook and Twitter.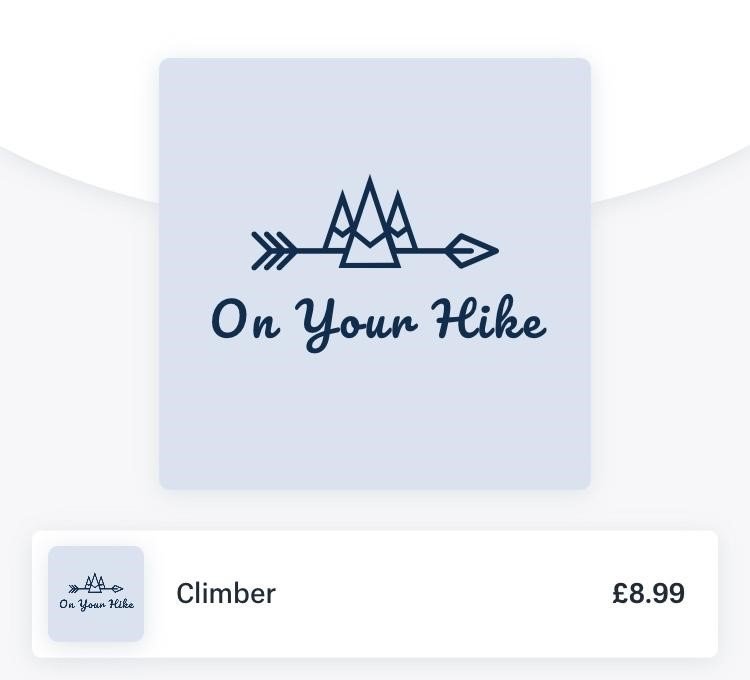 All of this could take you just a few hours or several days, depending on how clear you are about what you're looking for. But you're still only part-way there.
Onto day two…
Day 2 – Content And Creation
Tone Of Voice When Branding A New Online Store
Your online store's brand is not purely visual – though that's a big part of it. Your audience will interact with you verbally as well as visually. The content you put out there, and your tone of voice, have a significant impact on the perception of your brand as a whole.
Ideally, your brand name should sum up your brand in around 1-3 words. Simple, catchy names that are easy to spell – and which haven't been used already – are the way to go. Always make sure the domain name is available (you can do that here on Namecheap) before committing.
Many online stores also have a tagline that goes along with their brand name, for example: 
Subway – Eat Fresh

Apple – Think Different

Nike – Just Do It
Together, your online store's brand name and slogan should tell the customer everything they need to know. On top of that, you will also need a list of key words and phrases you'll return to again and again – words you want to be associated with your work.
So if it was our imaginary hiking brand, for example, this vocabulary might include:
Boots

Socks

Snow

Waterproof

Mountains

Gear

Trails

Outdoors

Fresh air
Further, think about your tone of voice. Will your audience favor a casual, conversational approach or one that's more corporate?
Cast your eye around to see what similar brands in your niche are doing and what kind of interaction they're getting. You don't want to mimic your competitors, but you do want to have some idea of what works.
To use the hiking example again, take a look at REI.com, a very successful outdoor brand.
Their tone of voice is fresh, upbeat and motivational. "Excuses keep you indoors."  "Fresh gear for a fresh year."  They also use a lot of video and active, people-focused imagery that resonates with their audience's interests.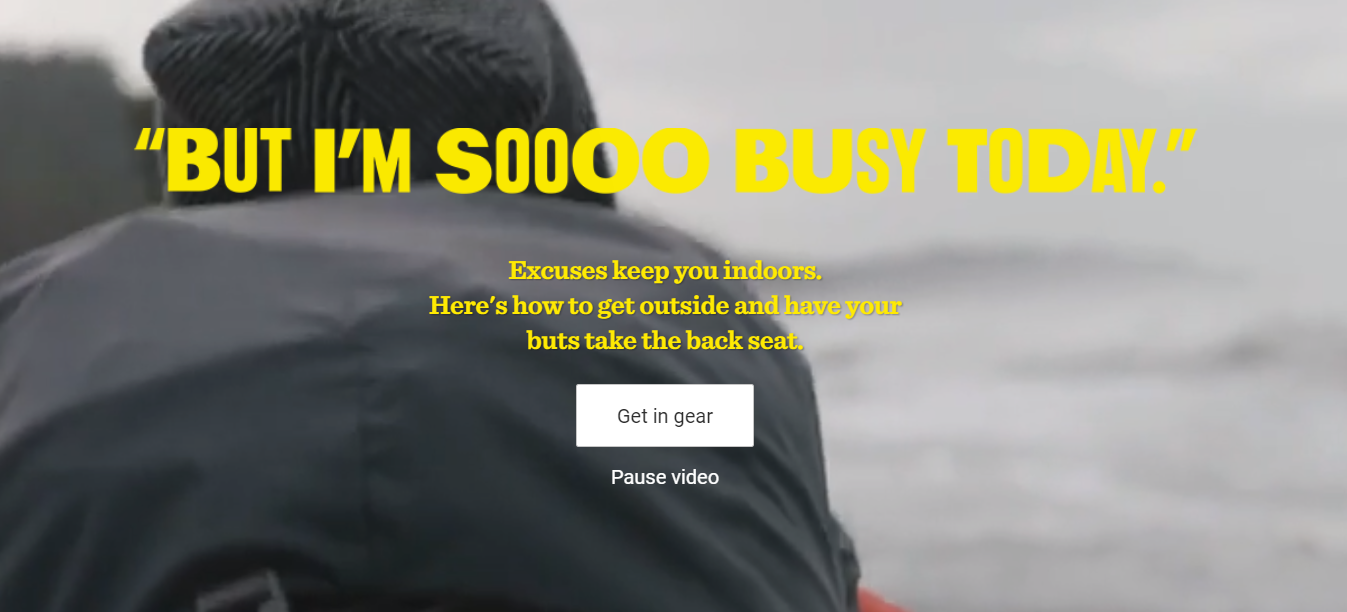 Read more on ways to communicate your business message effectively.
Putting It All Together When Branding A New Online Store
Here's where you take everything you've worked on and pull it all together to build your website.
Thanks to user-friendly CMS options like WordPress and Shopify, it's entirely possible to knock up something simple in an afternoon. Pick a theme that suits your needs, get your domain name pointing in the right direction, fill out all the necessaries, and off you go.
Alternatively, purchase a starter store that's already most of the way there and save yourself a couple of hours.
At this point you already have your visual identity (colors, imagery, font and logo) as well as some bare bones content sorted. You'll need to add a heck of a lot more content in future to make sure you rank for important keywords. For now, your homepage, about page, and category pages will suffice.
All you need to do now is customize your site according to the choices you've made over the past 48 hours.  Here are some helpful guides to getting started with three of the most popular platforms:
You want a brand that feels real and that resonates deeply with your customers. That doesn't mean going crazy – you can keep it simple. Authenticity is key.  Stick with your core principles and be consistent with them.
Creating a new online store brand in two days is entirely doable, though you may find you need to make tweaks as your grow your business. Build a solid foundation and the rest is just decoration. Then it's time to get selling!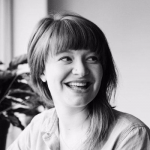 About The Author
Victoria Greene is a writer and digital marketing specialist. Now that she is freelance, she loves spending her days writing, learning more about digital investments, and sharing her tips with fellow entrepreneurs. Victoria live for digital and is always on the lookout for the next big thing.  Follow her on Twitter.