Content marketing is not a new thing.  We have really been using it for hundreds of years, just with different "technology."  For a successful content marketing strategy you need to be…
This is a guest post by Ivan Serrano (@IvanSerrano55).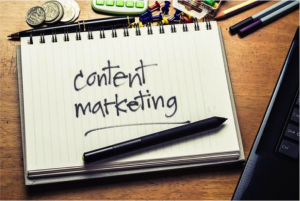 While traditional advertising hasn't completely died, most businesses are relying on different digital strategies to increase their revenue and brand awareness. For the past few years, marketers have embraced content marketing as the cornerstone of their marketing strategy.
While link-building and social media are important, it is undeniable that original content is the main pillar of any marketing plan for the following reasons:
Search Engine Optimization
In an effort to offer only the best content to their users, Google takes into account content from websites. Those that are original and of high quality will naturally rank higher than sites that do not offer this. In fact, Google penalizes sites that do not update often as well as those that stuff blog posts with keywords and low quality links. The more valuable and unique content your provide, the better your search engine ranking.
Brand Awareness
Gaining the trust of your audience is a long, uphill battle especially since there are millions of other businesses competing for their attention. Content marketing can help establish your brand as a source for trusted information through creating original and/or curating existing content. In fact, 60 percent of consumers view a company in a more positive light after reading custom content. Plus, the more useful your content is, the more likely your visitors will be to share it to their friends on various social media sites or link to it on their own blogs and articles.
Customer Retention
Repeat customers are the backbone of any business regardless of industry and size. Not only do they provide a consistent stream of income, they can also act as your brand ambassadors. Quality content provides entertainment and information to your customers while also updating them on your newest product or service. Valuable editorial is an excellent way to get your audience to come back to your business site multiple times throughout the week.
Also, don't forget the importance of regularly communicating with your audience through social media. While it might not seem like it, your responses are another form of content marketing. The more you interact with your community, the more likely you are to keep their business.
Revenue
The goal of content marketing, of course, is to provide a way to advertise your products or services in the hopes of turning visitors into customers. Successful content marketing, however, does not pressure visitors to make a sale. Instead it shows consumers how the product or service can solve a particular problem in their life. When done well, it can inspire 60 percent of consumers to seek out the particular product or service after reading about it.
It Just Makes Sense
Content marketing isn't a new technique. In fact, it has been used for hundreds of years. It is just recently that people coined a term for it. Of course, with all marketing techniques it won't necessarily rocket you into notoriety but it is still worth the investment.
For a successful content marketing strategy you need to be:
Engaging – Your content needs to stimulate some kind of emotional reaction from your audience. Content that evokes positive emotions tends to resonate better with people.
Educational – Your blog posts and articles need to provide new insight or information to your audience. With millions of articles and blog posts available you need to find a way to provide more detail or a fresh perspective on tired topics.
Timely – Timing is everything in life and that holds true in content marketing. Your content needs to be fresh and ahead of the curve. Stale content negatively affects both your audience's opinion of your business and your SEO.
Integrate Content Marketing
Effective content marketing is essential to your business for spreading brand awareness and increasing revenue.
The key to a successful content marketing campaign is, of course, keeping a close eye on your analytics and tracking key performance indicators. This way you can evaluate the effectiveness of your campaigns and make necessary changes.
Over To You
For those just getting started, what questions do you have about content marketing?
For more seasoned readers, what content marketing examples do you recommend as effective?
Please share your thoughts in the comments are below.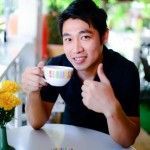 Ivan Serrano is a journalist living in Northern California. His areas of expertise include but are not limited to social media marketing, small business and finance.  Follow him on Twitter.  Connect with Ivan on Google+.