If you're a solopreneur, or "one man band," these 5 content marketing tips are specifically for you – And a few ninja content marketing tools too!  Guest author, Peter Vukcevic outlines helpful and realistic tips and tools for startups, small businesses, and entrepreneurs…
Guest Post by Peter Vukcevic
If you're a "one man band" these 5 content marketing tips are specifically for you!
Whether we're talking about start-ups, websites, or SEO techniques, the contemporary entrepreneurial mantra is the same: "Build it, and they will come."  Though promising for some, this instant approach is only as efficient as it is supported by experience, expertise and financial means.
Solopreneurs, unfortunately, often lack all three. However ambitious and dedicated, independent business rookies need an additional boost in order to set sail and stay afloat.  This article is intended to offer helpful content marketing advice.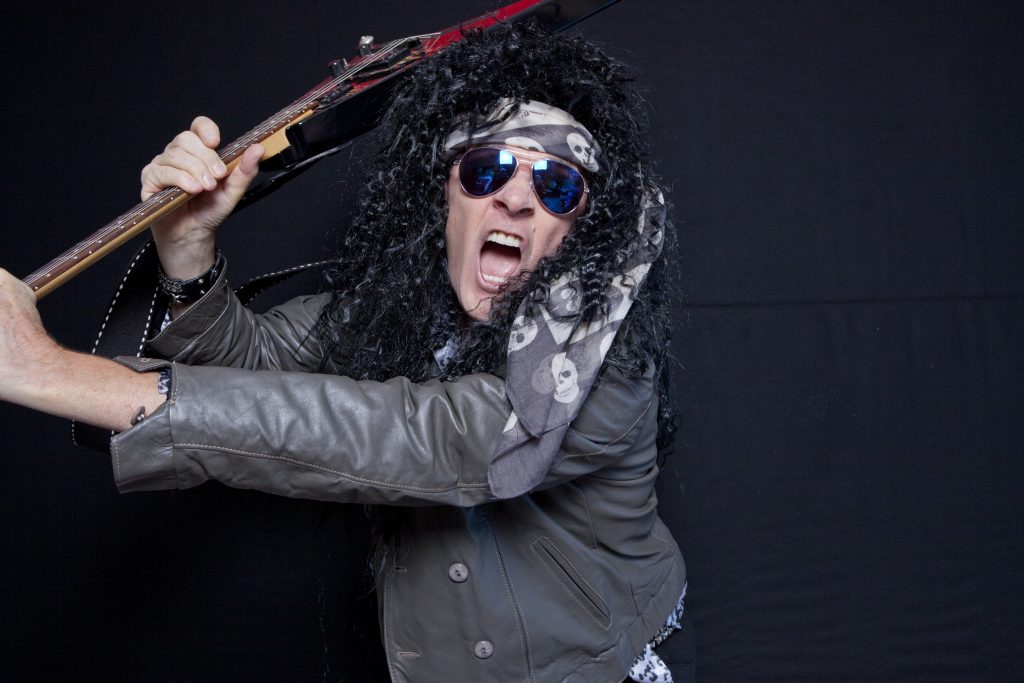 If a tree falls in a forest and nobody's around to hear it, does it make a sound?
Similarly, if a business idea is ingenious enough to delight audiences across all channels, can it do so without being well-marketed?
Hardly, if at all.
That's why no entrepreneurial endeavor makes sense without a proper marketing strategy to spread the message, and why no solopreneur can weather the storm without sage content marketing tips.
Here's everything you need to know about why content is king, and how to leverage its huge potential on a tight budget.
5 Content Marketing Tips for Solopreneurs
1) Inspire, Engage, Inform
Content marketing is considered the number one advertising strategy in the business world, but not everyone manages to get it right. Regardless of the niche or the size of your business, this technique is successful only when developed in accordance with two universal rules:
However tempting it may be, never reduce quality to make space for quantity. This approach might work elsewhere, but it's completely fruitless when it comes to content marketing. Today's audiences want something engaging that will keep them inspired and informed, and they don't mind spending a couple of extra minutes consuming their daily portion of content.  Assuming it provides real value! Do your research and keep your articles about 2,000 words long.
While high quality content makes you eligible for entering the market, creativity enables you to stand out from the crowd. It implies a unique standpoint and original execution, no matter the form or publishing platform. Whether you choose to write, snap, or film, be sure that your content is innovative enough to grab somebody's attention, and creative enough to retain it. 
2) Become A One Man BRAND
Though basically anyone can be a content writer these days, only those ambitious enough can be accomplished marketers and business leaders at the same time. In the old, less digital days, a solopreneur would be considered a one man band; today, aspiring businessmen like yourself need to learn how to become a one man brand.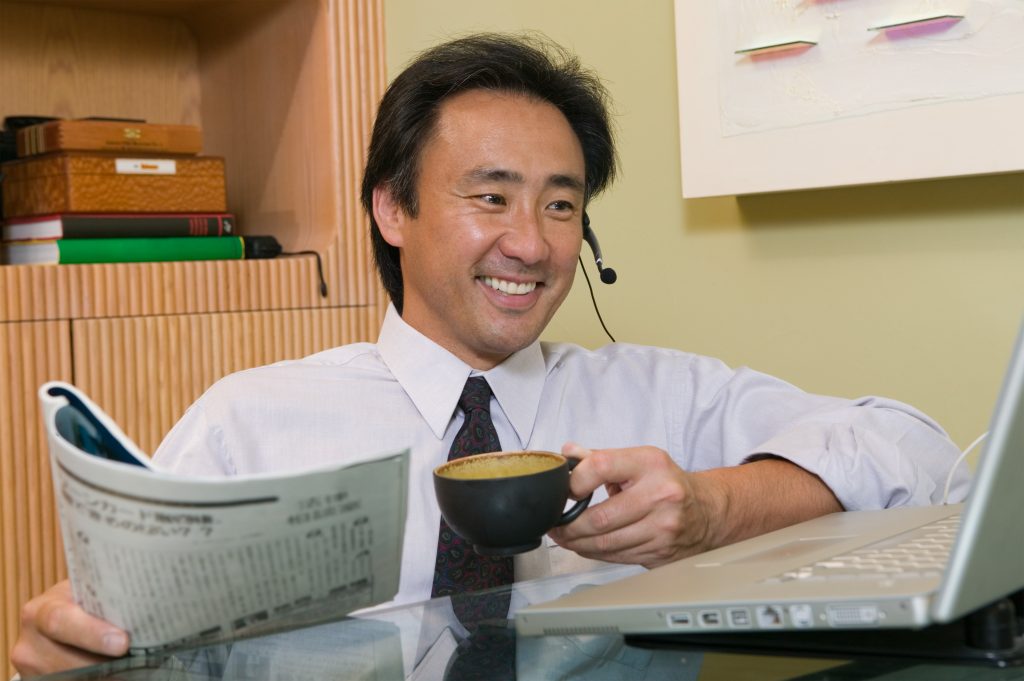 Professional or personal – and yours will be a little bit of both – a brand is that almost indefinable, all-encompassing factor that determines the way your business efforts are perceived by your audience. In a nutshell, such a public image is created from:
Professional values

Background stories

Online presence

Visual presentations of your products and services

The experience you provide
Branding and marketing go hand in hand, which is why no list of content marketing tips would be complete without a word or two on how to build your own public persona.
Start with your solopreneur story and weave it into your content! Whatever you do, let it be obvious that you are both the builder and the captain of your ship, since that's something your audience will be able and glad to relate to.
3) Content Marketing Tips For Social Media
Choose the right platform. 
Now that you have an engaging content to distribute and a backstory to boost it further, you'll need a convenient platform for presenting it to the audience.
Though some argue that the website approach is more effective than social media marketing, you'll most certainly need both.  Re-read that last sentence – This is one of the most important of content marketing tips.
Build your website as a marketing home base, and then advertise it across all suitable networks. Running a blog might be time-consuming, but it's certainly worth the struggle. And, since you already have enough content to jump-start it, a couple of online guides on how to make it irresistible to readers will be enough to do the trick.
The secret, as always, is in quality, creativity and consistency.
Now, the choice of your social media will depend on the audience you're trying to reach. Traditionally, B2B businesses rely on LinkedIn for marketing their products, while others use Facebook, Twitter, Snapchat, Pinterest and Instagram. 
Keep in mind that the first two have the widest and most diverse audience.  Facebook and Twitter are a regular go-to duo for content marketers, unlike Snapchat, which is mostly used for reaching younger Millennial crowds.
Popular among fashion and food industries, Pinterest and Instagram are brilliant for marketing ornate and delicious visual content. 
Lets dive into some content marketing tips for tools…
4) Get To Know Your Boosters
Still, even the most appealing, most innovative and most shareable content cannot spread by itself in the overcrowded marketplace. Occasionally, your marketing campaign needs an additional boost. 
When it comes to increasing website traffic, always create your content with Search Engine Optimization (SEO) in mind. Use Google Analytics and the MOZ Keyword Explorer to research trending keywords that are related to your niche.  Use them when writing blog posts in order to rank higher on search engines.
Social media marketing, on the other hand, knows two viable ways of boosting your content.
On the most popular networks, paid advertising is a minor investment that yields great results.  So revise your budget and consider sparing a couple of bucks on this powerful strategy. Though it takes longer and, for some, may seem riskier, organic social media reach can be just as effective.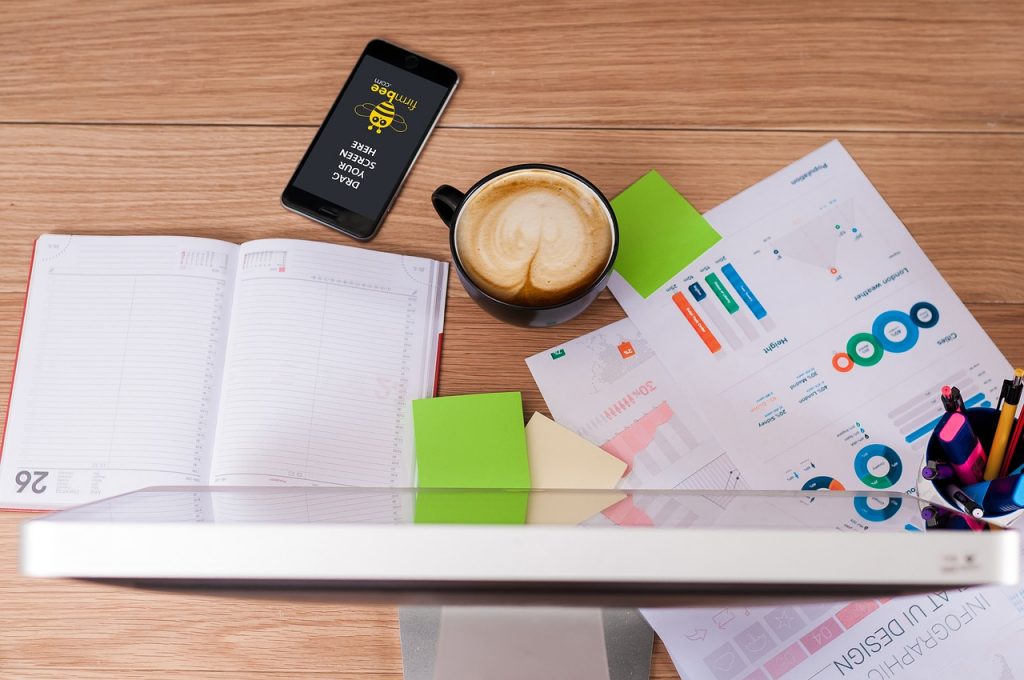 5) Equip (Your Ninja Content Marketing Tips)
A thorough marketing strategy will require a team of five or more people to execute.  Since you're flying solo, it is optimal to equip yourself with the best possible set of tools you can find.  Fortunately, there are plenty to choose from!
Your specific purpose is developing a marketing strategy.  Productivity social media management tools are crucial for your most optimal reach. 
Dive into Trello and similar project management tools to structure your campaign and make it more manageable.  Use tools like Buffer, Zemanta, and Buzzsumo to schedule and automatically post your content on several networks at one time. You'll need every bit of help to stay on track of your campaigns.  These tools will certainly keep you better organized and save you a lot of time. 
Content Tips: Apart from Google Analytics and the MOZ Keyword Explorer, your creative process will benefit from Grammarly and Canva – The first will edit your writing as you type, while the second will enhance its value with eye-grabbing visuals. 
Finally, employ Mention.  By detecting and measuring mentions of your company and posts across social media, this convenient tool allows you to track and measure your content marketing efforts. 
Final Content Marketing Tips For Small Businesses
The first of many content marketing tips is a quite simple one: create high-quality content that your audience will respond to, find worthy of their time, and will share with their friends. If armed with these things in mind, the rest of your content marketing strategy will run smoothly.  
Just in case you do sail into an unfavorable current, have:
A compelling brand story

A sturdy publishing platform

A boosting technique
And a nice automating toolkit to help you stay on your solitary way. 
Author Bio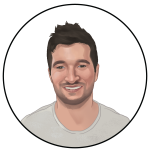 Peter Vukcevic is a web developer at FirstSiteGuide where he focuses on assisting web newcomers establish their online presence and successful content marketing on a crowded web. He's a passionate basketball fan and a book junkie. The best of him is yet to come, so don't be afraid to see what he is up to on Twitter.