Are you considering an SEO strategy to crush your competition online? Then you probably know you need to define your target keywords for your website so your potential customers can find you through Google search. Here are seven steps for success…
7 Key Things You Need To Know To Identify Your Website's Target Keywords
Whether you want to get traffic to your website using SEO, paid ads on Google AdWords, or both, you will need a target list of keywords. This list of keywords will be central to every part of your online marketing strategy.
This includes categorizing your AdWords campaigns and writing ad copy. With SEO, the list of keywords will determine:
The pages you need to create
The blogs you need to write
Your plan for optimizing existing pages
How do you put together a keyword list in the first place? How do you do keyword research? When you have a draft list, how do you optimize it?
This article discusses how to create a list of target keywords for your website.
Start By Brainstorming
You know your business, you know your customers, and you know your products and services. This puts you in the ideal position to come up with an initial list of keywords.
To go through this stage of the process, think about how your customers and potential customers will find your website.
What problem are they trying to solve?
What products or services are they interested in?
What keywords will they use to find the answer to their problem or to find the product/service they are looking for?
What will they likely type into the search bar or ask Alexa?
You don't need to think of all the keywords you will need during this brainstorming session. Your aim should be to get an initial list to work from.
Google's "Searches Related To" Feature
A good next step is to do a Google search for each of the keywords or keyword phrases you came up with in your brainstorming session. For each search, scroll to the bottom of the page and you should see a section below the last search result titled "Searches related to…".
Google uses this section to help users refine their searches. You can use it, however, to find other keywords you may have missed in the brainstorming session.
Google's Keyword Planner
If you have access to a Google AdWords account, you should also use its Keyword Planner tool to improve your list of keywords.
Not only will you find keywords you hadn't thought of, but you will also see roughly how many searches the keyword gets every month as well as an indication of how competitive the keyword is.
Alternately, you could do a search for "free keyword tool." There are several good ones you can use individually or with the Google keyword planner.
Research Your Competitors
It's also useful to do a bit of competitors SEO by researching your competitors to find the keywords they target and rank for.
Tools like SEMrush can help. The SEMrush keyword planner is free, but you will need to register as you get 10 searches a day before you need to move up to a premium plan. Other features will be restricted on the free plan, but you shouldn't need them if all you need is to find the main keywords and SEO rankings of your competitors.
Optimizing Your Keywords
Following this keyword research, you should now have a fairly decent size list of keywords that are relevant to your business.
There are two additional things you should do before going further:
Optimize your keyword list
Consider longtail keywords
Let's look at each in a bit more detail…
Optimizing Your Target Keywords List With A Focus On Buyer Intent
Just because a keyword is relevant to your business doesn't mean you should target it. This is because you need to factor buyer intent into your strategy.
In other words, you need to think about why a potential customer would use a keyword when searching on Google or a voice activated assistant. A few possibilities:
They could be searching for something completely unrelated to your business. Apple the tech company or apple the fruit, for example, or Amazon the online marketplace or Amazon the rainforest.
Users might simply be doing research with no plans to make a purchase in the future
The user may have plans to buy in the future, but they are at the very earliest stages of their research.
The user's research might be largely complete, and they are now ready to buy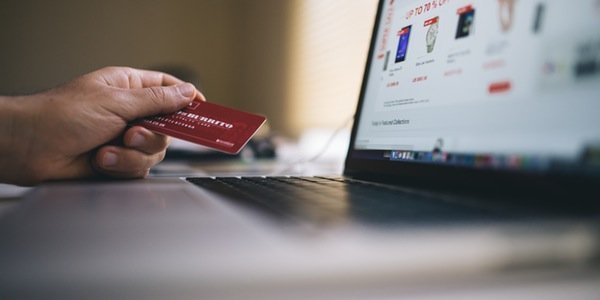 The following example can explain this further:
Keyword: "mountain bike" – Somebody using this keyword could be searching for mountain bikes for sale, mountain bike trails, mountain bike clubs, to find out more about what a mountain bike is, or for anything else related to a mountain bike.
Keyword: "women's mountain bike" – This keyword has more buyer intent than simply "mountain bike" as it looks like the person searching is trying to find out more about a) mountain bikes (not trails, clubs, holidays, etc); and, b) mountain bikes designed for women
Keyword: "women's Trek Marlin mountain bike in Auckland" – This search is for a specific mountain bike in a specific location, and shows strong buyer intent
For a business that sells mountain bikes, keywords with strong buyer intent are of much greater importance than keywords that don't show buyer intent.
This point also leads us neatly to the next point – longtail keywords.
Longtail Keywords
As illustrated in the example above, keywords with strong buyer intent are often longtail keywords. In other words, keyword phrases that have more than three words. Longtail keywords can be hard to brainstorm or find, however, when doing initial keyword research.
That said, the most important longtail keywords – the ones with strongest buyer intent and the most searches – should absolutely be on your target keyword list.
Wrapping Up
So, the process of creating a list of target keywords for your online marketing and advertising strategy should include the following broad steps:
Identify an initial list of keywords
Optimize this list by prioritizing keywords with buyer intent
Factor in longtail keywords
Finally, it is also important to remember your target keywords list should never be static. Instead, the list you have after going through the above steps should be a starting point for staying aligned with the Google trends for your niche.
You should regularly update your list as you get data from campaigns and from Google Analytics, and as you find new keywords, particularly longtail keywords.
KWD