Have you considered that user experience will increase sales on your Ecommerce website? True! Here are five WooCommerce plugins that will dramatically improve customers' interface with your brand and positively impact your bottom line…
Guest post by Manan Ghadawala
Prioritize user experience on your WordPress website with these slick WooCommerce plugins.
The online commercial industry has flourished considerably more than we all expected due to the advent of excellent platforms and tools available from various CMS software. One of the most efficient and widely used CMS software platform is WordPress. This is a unique and versatile platform that allows Ecommerce web design and development companies to create proper business websites that cater to the requirements of the client.
Running an e-commercial website can be intimidating if it is not built with a special set of tools to simplify the process. WordPress makes it easier for the developers and the business owners to fabricate a simplified yet very resourceful website that can be easily managed and maintained.
A set of worthy plugins can set the course in the right direction. The WooCommerce website development service will use specific plugins available online so to drive the user experience to a new dimension to improve a WooCommerce store.
Best WooCommerce Plugins For Better User Experience
2019 will become the year of e-commerce websites and user experience models. Smart businesses will concentrate harder on setting the right example for user interfaces and experience. You will begin to see that the set of plugins mentioned below will be the most optimal tools to use.
For developing unique e-commerce websites, check out the list below of five essential WooCommerce plugins that revolutionize user experience.
1. Constant Contact

This plugin is used to set a perfect dimension where you can use email-marketing tips in the most righteous way possible. It has the ideal environment that enables a developer to segment the audience into demographic groups and to campaign the products of a business accurately.
Constant Contact is an all-rounder that helps a client to recover:
Abandoned carts
Sent emails regarding product information
Target specifically a group of users
Perform follow-ups
Post-purchase customer support
Recommendation of products based on buyer behavior
Etc. This is an ideal WooCommerce plugin that can improve user experience, ux for short.
2. ReferralCandy

ReferralCandy is the ideal plugin chosen by savvy WooCommerce development companies to provide a medium through which a client can plan referral programs through designing:
Store credit
Free products
Discounts
Deals
Etc. The referral program can also be designed to offer excellent specials and store values when a customer refers the store to their family and friends.
With the aid of this WooCommerce plugin, you can track:
Customers' shares
Referral engagement ratio
New sales
The data-driven customer behaviors can be managed and utilized to create better websites for better engagements.
This is one of the best WooCommerce extensions used to prepare cross-channel promotional mediums that attract a lot of footfall thus increasing the customer base of an online business. The automated tool from the plugin also allows website owners to provide auto-distribution of customer benefits such as:
Cash
Coupons
Gifts
Discounts
Etc.
ReferralCandy is used for creating a compelling referral plan, customer benefit programs, and other influences that will keep old and new customers coming back. This plugin will also enhance the conversion rate of leads.
3. Products Slider

The user experience feature of a website is what sets the satisfaction parameter for a user. Product Slider is one of the coolest WordPress plugins used by developers to create an aesthetic user interface in an online commercial website.
This is a fully-responsive interface that allows users to view the products perfectly on a smart phone of any resolution. The unlimited slider bar is ideal for checking out the products of similar categories without refreshing or entering new web-pages.
The WooCommerce plugin is used to make the entire website brand-specific and to reflect the tone of the company's brand. The visibility of products is enhanced. In fact, the product images and information are displayed in the carousel, allowing customers to add products directly from the carousel to their carts.
Product Slider will also help website admins to hide the unavailable or 'out of stock' merchandise. The extensive set of customizable options in this plugins is used by many WooCommerce website Developers to create more user-interactive websites that offer consistently good user experience.
4. Image Zoom

Website customers will find the features this plugin provides quite interactive and very useful. Even if the product images are of high quality, some websites do not allow users to zoom in or customize a view to understand the quality of the products. This is where Image Zoom can be of great help!
Ask your WooCommerce developer to add this plugin to your WordPress e-commerce website. This innovative plugin offers 4 different types of zooming features:
Exclusive customization of zooming lens
Customizable window size
Flexibility of using zoom features for the displayed products
The addition of this plugin will make the website more user-interactive. Plus, you will not have to add heavier images as this plugin will offer the view your customer wants. Image Zoom is a top ecommerce plugin for WordPress that offers faster loading times for e-commerce websites.
5. Ajax Product Filter

Want website visitors to be able to filter your products displayed in a search result?
Ajax Product Filter shows what customers are searching for! Plugin options – There are four different ways to filter the available products. The premium plugin version offers six ways to filter items.
The plugin offers innovative filters such as:
Sale status
WooCommerce Pricing (which is pretty slick)
Availability
And more.
Website users will also be able to sort the available products by
Using this WooCommerce for WordPress plugin will boost the searching functions of the websites making it more relevant for the users. The aesthetics of the ecommerce platform will automatically increase for each site visitor when they find relevant products in their first search attempt.
Verdict
A WooCommerce company website will need the above listed plugins to design a better engagement plan for users. In turn, the combined WooCommerce features will be perfectly integrated to boost sales.
Once the buying decision is made by the consumer, the WooCommerce stripe will aid users to pay and complete the order. This is how an ecommerce website can be enhanced in terms of quality user experience.
Author Bio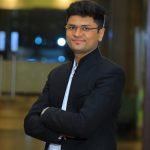 Manan Ghadawala is the founder of 21Twelve Interactive which is one of the best mobile app development companies in India and the USA. He is an idealistic leader with a lively management style and thrives raising the company's growth with his talents. He is an outstanding business professional with solid knowledge and applies artful tactics to reach top results for his clients. Follow him on Twitter and connect with him on LinkedIn.