If you are setting up a new blog, this article will help you understand the most popular platforms and answer the question: WordPress vs. Blogger?
Are you a new blogger and experiencing the dilemma: WordPress vs. Blogger?
If you're a newbie ready to create your first blog, your number one question might be which platform should you use. It's very likely you have heard of the two most popular platforms: WordPress and Blogger.  You may have also pondered over Blogger or WordPress for personal blog purposes.
Which is the better of the two?
There's no easy answer here. It all depends on what you want to do with your blog and what your needs may be.  This article will help you find the best answer to your question:
WordPress vs. Blogger: Which is the better platform for newbies?
What Is a Platform?
First, let's answer another common question newbies have:
What exactly is a platform?
In the blogging world, a platform is the foundation of your website. Think of it as the floor upon which everything on your website will sit so it looks and works the way you wish. So, because your website depends on the platform you choose, it is important to make the best choice.
Which begs the next obvious question when weighing WordPress vs. Blogger: 
Which platform is best?
To answer that question, we first need to describe WordPress.com, WordPress.org, and Blogger in more detail and then examine WordPress vs. Blogger.
WordPress.com vs. WordPress.org

Let's explore WordPress blog examples…
WordPress is an open-source platform that anyone can download for free. There are two versions of WordPress — WordPress.com and WordPress.org. The main difference between the two is how it is hosted.
So, which WordPress hosting option should you choose?
WordPress.com hosts your website for you for free.
You don't have to download any extra software, which makes creating a blog is easy, but bear in mind that you'll be given a limited amount of functionality and customizations. Plus, your domain name will be required to include "wordpress.com" unless you are willing to pay extra to link your domain.
WordPress.org is the self-hosted version where you host your site yourself and you have complete control – You make all the decisions regarding your blog and website.  In other words, you own your online real estate!
With WordPress.org, you must pay for hosting service, and it helps if you know a little bit about coding. This is a small price to pay to make all the decisions and have your website exactly the way you want it.  Plus, it is likely you would see better SEO from your efforts.
Blogger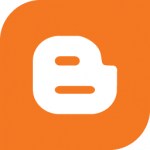 Blogger, formerly known as BlogSpot, is a free platform owned by Google that is simple to download and allows you to create your blog and website in a few short hours with little difficulty.
Google hosts your website like WordPress.com does, which makes things easy for you to get started. Also like WordPress.com, your domain name will be required to include the BlogSpot name unless you pay extra to link an independent domain.
Because WordPress.com and Blogger are similar, we will ll break down the advantages and drawbacks of Blogger and WordPress.org (the self-hosted version).
WordPress vs. Blogger – Above we went over the basics.  Now, a bit more detail…
WordPress Advantages
Full Control 
The best feature of WordPress is you have full control over your website and blog. You can do whatever you like because you own it. This flexibility allows you to customize your site until it's exactly what you envisioned without hiring a professional developer.
Large Theme Library 
There is a huge choice of free design templates (themes) that you can modify if you know HTML coding, although they can function well on their own without any extra coding. If you do not like any of the themes, however, you cab install one from an independent source.
Plethora Of Plugins 
WordPress has an enormous variety of free plugins – Over 50,000 and counting. If you can think it, there's a plugin for it.  From shopping carts to contact forms, to SEO to different slider plugins, the choices are seemingly endless.
All plugins are open-source, which means any developer can submit their plugin to WordPress for approval after going through a lengthy safety protocol. Just like themes, you don't have to use one of WordPress's plugins. You can install one from a third-party, but you run the risk of corrupting your website.  So, be careful!
One example of a trusted WordPress plugin provider is Soliloquy who've developed a responsive slider plugin for bloggers who want to easily display images.
Easy To Move Files 
If your website was hosted on another platform, you can move your files and data tables over to WordPress. You can also easily export files.
Manage From Anywhere 
WordPress works with both Mac and Windows systems as well as iOS and Android, so you can manage your site from most devices, wherever you are.
Support 
If any issues arise, you can ask millions of people in the WordPress community for help like the folks at WP Beginner.
WordPress Drawbacks
Cost 
You will be responsible for paying for a hosting service and registering a domain. If you choose a premium theme or pro plugin from an independent source, you will pay for that as well.
Security And Backups 
Though you will be alerted when your theme and plugins need to be updated, backing up your files and creating security for your website is your responsibility. At the same time, there are many good plugins available to help you with this.
Too Many Plugins 
With more than 50,000 plugins to choose from, it can be overwhelming and confusing if you don't know what you are looking for.  This means spending time on extra research.
Learning Curve 
WordPress is fairly easy to set up, but it will take some time on your part to learn how it works.  Obviously, the more technical the details, the more time it will take to understand.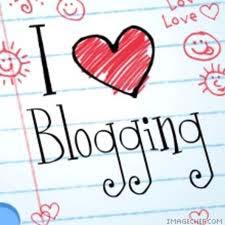 Blogger Advantages
Built-in Hosting 
Google provides hosting for you so you don't have to arrange that on your own.
Simplicity 
Set-up is straight-forward, fast, and easy. No coding knowledge is required so you can have your own website up and running within an afternoon. It is possible to change some of the HTML coding through a browser interface.
Integration 
Google owns Blogger, so your website integrates easily with Google AdSense, analytics, and even Google+.  In turn, you can easily manage your blog and social media.
Gadgets 
Blogger has lots of gadgets instead of plugins that are simple to use with some customization ability.
Domain Transfer 
You can redirect a domain to Blogger for a small fee.
Easy Template Designer 
The templates are easy to change for small things like colors and fonts.
Storage 
You get 1GB of data storage free with Blogger plus more if you connect your site with your Google+ account.
Blogger Drawbacks
Monetization 
Blogger is designed mainly for simple blogs, which means they offer limited capabilities that may not work for an online store.
Hosting 
Since your website essentially belongs to Google, they make the decisions.  They can shut you down at any point should you violate any of their rules – Whether it was intentional or not.
Limited Customization 
Design features are very limited so it's hard to make your website stand out in a crowd. While there are gadgets to choose from, they are limited in number.
No SEO 
Just because Google is a main driver of SEO on the Internet does not mean they will provide any SEO on Blogger.  It is actually almost the opposite.  By putting your blog on their platform, you are actually contributing to positive SEO for Blogger.
No Updates 
There appears to be no updates to Blogger in quite a while, and it is unknown when this might occur.  Without a consistent pattern of updates, this could leave you vulnerable to hackers.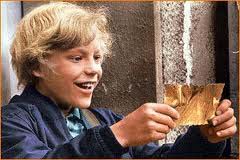 WordPress vs. Blogger – And the Winner is…
WordPress vs. Blogger…?
Wait – There is one more question to consider:
Blogger vs. WordPress for making money?
Blogger is great if you want to create a simple, journal-like blog with little hassle. But if you want a professional looking blog with unlimited customization and full control, go with self-hosted WordPress, especially if you have any ambition to monetize.
Though there is a learning curve and some cost involved, as well as the responsibility of backing up and securing your site, self-hosted WordPress is still the better choice. The features and flexibility just can't be beat.
Keep this in mind:
There is a reason why 27% of all websites and over 75 million personal brands and businesses run on WordPress.
You can be one of them.
Do you feel more comfortable with your blogging platform choices?
What other questions can we answer as you consider WordPress vs. Blogger? 
Please share your thoughts with us in comments below… 🙂