After a fantastic game and plenty of engagement from the participants, Pre-Holiday Facebook: Game Of Like has come to an end and we have winners! Click on through to see who the grand prize winners are and don't forget to congratulate them in the comments…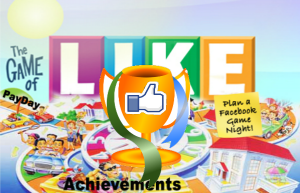 Two weeks ago I announced a project – Pre-Holiday Facebook: Game Of Like – partnering with Dorien Morin-van Dam of More In Media.
OUR MISSION:
To provide value, and for participants to walk away having made new friends and business acquaintances — with Facebook Pages ready to make the most of the holiday season.  Those that take part in all areas of the game will gain hands-on knowledge of putting successful social media techniques to work that they can take into the future.
Whew – Long one!  But…we did it!!
We saw many posts of thanks for creating and facilitating the Game Of Like.  Here is a quote that represents several of the Facebook Page Admins that participated:
"I didn't go into this game expecting to learn anything – I really just thought it would be cool to network with other companies/pages and see what else is out there. What I did learn is immeasurable. Seeing all of the different social media pages, I picked up some information that would help Cincinnati GNO reach more local women. I also learned different ways of talking to other business men and women; something I really haven't had to do beforehand. There are some that I think I will contact…"
Which was the absolute point.  We dangled the carrot of the Facebook Like out there, but the connecting and learning of new social techniques was the goal.
The competition was fierce, but we did have two clear winners.  As promised…
Pre-Holiday Facebook: Game Of Like Grand Prize Winners
Karleen Harp of ResumeSmith in Vista, California
Karleen's business is very new — Just days old!  Her forte is "career branding that works."  She is already busy with clients helping them build effective  resumes, cover letters, LinkedIn Profiles, and testimonial pages.  Karleen will also do some interview coaching and perform salary negotiations.
How did Karleen win?
She nailed 4 of 7 Like Achievements.
She blogged about her experience.
She read, "Launch," by Michael Stelzner.
She was active in socializing throughout the game.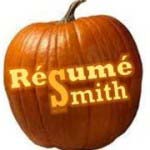 Karleen jumped onto Twitter to connect with other players, she was active on both Idea Girl Media and More In Media Facebook Pages, and showed up for the fun, extra stuff.  Her pumpkin, carved for our pumpkin carving contest during the Pre-Holiday Facebook: Game Of Like, even became her page avatar!
She was also highly involved on her own Facebook Page – Posting relevant information about her new business, greeting new fans, and responding to questions.
Her spirit was always high!  Her words upon learning of her win:
"THANK YOU to all of my new page fans, whether you found me through the Game of Like or some other way. Winning the game was WORK, plain and simple. The Achievements were relevant to helping me market my business, and I did them for the inherent value, not just to win the game."  She went on to quote Sally Field, "I can't deny the fact that you LIKE me, right now, you LIKE me!"  (1984 Oscar acceptance speech).
Dawn Collea of Carolina Quick Response
Dawn's business is all about the QR Code.  "Where creative arts and technology collide."
Dawn helps other businesses with their QR Code campaigns – meant to drive traffic to specific items on the web – especially from mobile devices.  That can be a video, specific web page, and even a phone number.  A QR Code campaign includes tracking the analytics, which is different than simply publishing a QR Code for something.
Dawn also creates custom QR Codes, mobile websites, and even has a program for weddings!
How did Dawn win?
She strived to complete Like Achievements with a great deal of enthusiasm.
She tackled 6 of 7 Like Achievements.
She used her creativity to propose new possibilities for the game.
She was consistently connecting, participating, and collaborating with other game participants.
Her blog post was the first to be published during the game, and even offered a QR Code image designed specifically for the Pre-Holiday Facebook: Game Of Like.  On her Facebook Page, Dawn was active and welcoming, and got into the spirit by adding a Halloween theme to her branding.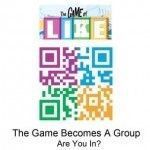 As the Pre-Holiday Facebook: Game Of Like wound down, and transitioned into a Facebook Group, Dawn created a QR Code image just for the occasion!
Is It All In A Like?
My friend Dorien, of More In Media, and I agree that we saw some great participation, and players did walk away with some new Likes for their Facebook Pages.  We did too.  But we also noticed something else…
Where similar activities may have brought more "likes" or fans to Facebook Pages, our Game Of Like brought more quality interaction.  Participants got to know each other, make connections that will be fruitful for their own businesses, and they learned some new techniques along the way.
It's more a quality over quantity thing.  Or "give a man a fish," mentality. We are all winners, as suggested here.
We certainly do have two grand prize winners listed above, and we will be celebrating them for an entire month on our Facebook Pages!
Will you be there for the celebration?
Look for an announcement featuring all qualifying Game Of Like participants later this week.