In early 2011, I asked the question, "Do Ohio Elected Officials Kick Social Media Butt?"  I extended an open invitation to all Ohio political candidates on the ballot for the November 2011 election to submit a guest post to help citizens become aware of their platform.  That original post inspired a series of informational posts.  This is the eleventh in the series on how Ohio Political Candidates can ROCK Their Social Media.
For those finding this post first, here are the first ten ways:
Stand up straight and tuck in your shirt…
The 11th way Ohio political candidates can rock their social media?
Online Etiquette – Social Media Manners.
I'm not saying gentlemen should stand up when a lady exits an online chat.  But there are guidelines to observe if you're going to navigate the social media landscape…
It's Not Broadcasting
Yep – It's so important you see it on this page twice.
Social media is meant to nurture and develop relationships.  Social implies dialogue — 2-way communication.
Your goal is engagement.  By using social media you are hoping to empower evangelists to your cause so they willingly spread your message.
If all you do is post updates about yourself and/or your interests, and marketing messages promoting your goal to be elected, how is that encouraging your public to know, like, and trust you?  How is that inviting them in to interact with you and talk about you?
Social media is about them…not about you.
Ask questions, invite comments, and most importantly: respond to those that reach out to you.
Or…they'll tune you out.
Act Your Age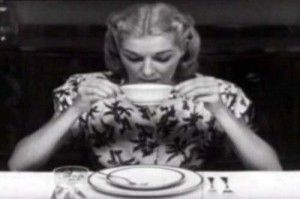 Yes, just like our mothers taught us.  Why do I bring this up?
Because evidently even our world leaders need to be reminded of social etiquette and social media manners.
Brian Solis of the Altimeter Group wrote an excellently informative article on how our world leaders are using social media.  The post talks a lot about their Twitter behavior:  Who follows who – or not, and the possibilities that are being missed due to what seems kind of juvenile to the average Joe Citizen in the United States.
Mr. Solis covers some interesting statistics and recommends very good methods of conduct:
How World Leaders use Social Media: Why the @WhiteHouse doesn't follow @BarackObama & other idiosyncrasies
Ohio Political Candidates, please hear me…
Ohio is facing some big challenges and citizens need for their elected officials to act like adults and not waste our time or taxpayer dollars with silly bickering between parties and each other.
As you are hoping to join the ranks of the elected, here is a simple list that will enchant your public:
To encourage relationships and alliances, follow back.
KISS – Keep It Significant & Shareable.
Re-Tweet & Share information from others.
Embrace & encourage other candidates with similar goals.
While your personal goals may eventually be a higher office, your district or home state is your current goal – take us to the dance first.
Get past squabbles of yesteryear and make moves that connect people and are catalyst to solution.
Listen
If you are just getting started with social media, take a few weeks and examine the social media landscape.  Note best practices.  Watch what others are doing that works.  Then emmulate.
Once you have your profiles set up and you have some basic interaction established, you'll want to set up a social media dashboard (affiliate link) to monitor and track results across your personal social landscape.  You can even schedule important updates for specific times.
Stay Open To Learning
Think I'm full of hot air?
Try attending an #SMmanners Chat.  What's that??
Dabney Porte hosts a Tweet Chat on Twitter every Tuesday evening at 10:00pm EST.  There, tweeters share insight on social media manners and get to know each other.  Here's the chat room link:
http://tweetchat.com/room/smmanners
Note: You need a Twitter ID to attend.
The beauty of this chat is that the hashtag allows you to keep in touch and exchange ideas throughout the week.  Just make a separate #SMmanners stream on your hootsuite to stay tuned-in! 🙂
Hints From Heloise
To sum up, every setting has it's own rules to live by.  Social media is like any other environment.
Take a look around, take note of social media etiquette and then jump in and engage!
What do you think about how our world leaders are using social media?
Questions on how you can make the most of your opportunities?
Let me know your thoughts in the comment box below…
Attribution: Link for Brian Solis' article obtained via Rob Quigley, former New Media Director for Governor Arnold Schwarzenegger