In early 2011, I asked the question, "Do Ohio Elected Officials Kick Social Media Butt?"  I extended an open invitation to all Ohio political candidates on the ballot for the November 2011 election, and again for the May Primary, to submit a guest post to help citizens become aware of their platform.  That post inspired a series of informational posts.  This is the sixth of thirteen on how Ohio Political Candidates can ROCK Their Social Media.
For those finding this post first, here are the first five:
Not part of the original list, but as news happens, I believe this post indeed belongs square in the middle at #6 on this list…
Does Viagra Offer Relief From Electile Dysfunction in Ohio?
Or, what's the 6th way Ohio political candidates can ROCK their social media…?
…….Got your reading glasses on??
Ask Questions
For social media purposes – It increases engagement.  When a question is posed, if they feel comfortable, people are compelled to respond.  Here are two examples of how questions might be used:
An example Twitter tweet: What is @NASA thinking? No Space Shuttle for #Dayton, Ohio! http://ow.ly/4za2l #houstonwehaveaproblem
An example Facebook Post: No Space Shuttle for Dayton or Houston? Tell me what you think! http://ow.ly/4zahN
** Note that the posts were catered to the specific social network platform and led with a question.  A link shortener was used to make the posts short & sweet — easy for your constituent to visually digest.  (Both are active links leading to actual news stories with compelling video).
The More Pointed, The Better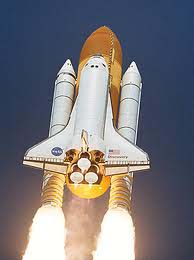 While it is important to be appropriate and sensitive to all audiences, having a bit of "edge" gets more response.
Here are a few suggestions for creating edge:
Use clever plays on words.
Talk about controversial topics.
Use funky #hashtags (On Twitter).
Insert humor.
Find your audience's edgy question-comfort sweet spot, and you'll attain lift off!
Where Should Your Questions Begin?
Certainly your own curiosities should top your list.  But Ms./Mr. Political Candidate, I hope you'll consider asking one or two more from me:
Why was Dayton, Ohio not chosen as a site to host NASA's Space Shuttle?
Asked a different way…
When considering diversity – as decision-makers were instructed to do – how could the site of the National Museum of the US Air Force at Wright Patterson Air Force Base, and the "Birthplace of Aviation" NOT make the final four locations chosen by NASA?
The Gravity Of It (Don't Take Off Your Glasses)
The NASA decision affects a region — of counties…and states…
I was a senior in high school in Michigan when Space Shuttle Challenger saw it's demise.  A horrible, tragic event.  But one that triggered learning and contribution to an important national program.
The Michigan I left in 1990 to come to Ohio was much different.  An interesting blend of Industry, Education, Military, and international culture I've not found elsewhere.  The effects of unquestioned government and local leadership is much a catalyst to Michigan's current status.  Do I need to cover the economic condition of the "mitten state," or have you been reading the news?
Here in Ohio – Wilmington, Ohio to be exact – We've definitely felt the pressures of automotive plants closing down.  And the double-whammy of DHL pulling out of their American headquarters operations in May of 2008 right here in our small town!  I don't know too many local families that were not negatively affected by this.
So, with the world's largest privately owned airport in our backyard, and Wright Patterson Air Force Base and the National Museum of the US Air Force right up the road, it would have been a logical strengthening economic factor to see the Space Shuttle come to the Miami Valley.
Is it incorrect that many of our NASA astronauts & space engineers come from the Air Force?  And isn't Ohio home to at least one famed astronaut…??
Texas, whose economic outlook is more positive than Ohio's, broke it down to an estimated "$45 million for the region annually and…as many as 700 jobs" (KHOU, Houston Texas).  Wow, what that mighta done!
But not to be selfish – lets take a closer look…
The Black And White Of NASA's Decision
* Atlantis at the Kennedy Space Center: Absolutely, that location should be a host – No question!
* Discovery donated to the Smithsonian's National Air and Space Museum: Again, no argument.
* Endeavour displayed at the California Science Center in L.A.: Gosh, I don't remember mention of communication like, "LA, we have a problem…"
* Enterprise prototype transferred to the Air and Space Museum in New York City: Wow – in the not too distant past I remember television specials on how increased effectiveness was needed at NYC Area airports.  Now we're going to house a piece of profound memorabilia there?
Some additional considerations…
* That puts 3 on the East Coast and 1 on the West Coast.  2 in the northeast, 1 in the south, and 1 in the west.  Where's the Midwest in the math?
* Are the words, "Houston, we have a problem," not important here?  An important site to the Space Shuttle!!
* Back to Ohio's National Museum of the US Air Force – When last I checked the annual visitor specs, people come from all over the world each year – totaling millions.  It's also FREE to visitors.  So an interesting location already providing for a diverse crowd, with opportunity for reasonable availability in the Midwest.  Dayton, Ohio is within a day's drive for 61% of the nation's population!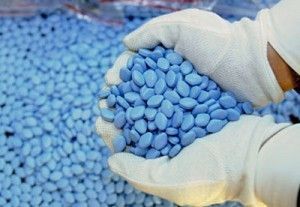 Challenge The Electile Dysfunction
Yes, you read that right — Add some blue!
How many people are aware that, despite our hard luck, Wilmington, Ohio managed to pass legislation creating the nation's first Green Enterprise Zone (GEZ) to encourage environmentally friendly economic development?  Did I mention that Wilmington, Ohio is mainly Republican, but our Mayor is a Democrat?
Yet, our President – the green, environmentally friendly guy he claims he is – has never made it past Cleveland to encourage GREEN in our state, and continues to seduce the unions.
Evidently the Midwest is not so appealing to our highest elected officials and national agencies.  Latest decisions make it apparent that The Heart of It All is soon going to need a huge pace maker if political candidates do not begin asking questions.  …In-person, and via social media.
It is clear that we need Ohio political candidates to hit the ground running with inquiry!
Load up on your campaigning Viagra by the handfuls because we need you!!
The burning questions I'm counting on our Ohio political candidates to ask:
Why wasn't Ohio's proposal to receive a Space Shuttle seen as competitive?
Why wasn't more explanation offered regarding the final decision?
What is your opinion?
Are there questions or locations to add to the lists?
I'd be most excited if you posted your questions or comments below in the box!
* Space Shuttle Image Credit: Nikon.com.
** Disclaimer – I am married to a local elected official.  The opinions and positions stated here are completely my own.