Ready for some juicy freebies?? 🙂
Whether you are a small business owner, developing a non-profit, or working in the marketing department of a big-name B2B company, you know that social media needs to be part of your marketing mix.
And you've probably yourself the question, "How do I make time for all of this!?"
I don't recommend things I wouldn't use myself.  This post will provide easy links, quick summaries, and any personal observations I think you might find helpful…
Here are 6 FREE social media tools – No foolin' around:
1) EVERNOTE – Ever wish you could clip and save things you experience without carrying around pen and paper?  Want to easily save articles to read later?  Evernote is like the virtual sticky note pad that syncs to every point where you access the web!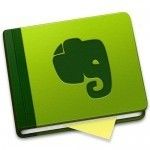 Clip an entire article or just the web address.
Write your own note.
Create notebooks to categorize/organize.
Tag notes by topic or key words for easy finding.
Access from your desktop, laptop, or mobile phone.
Released today – Facebook Sharing!
Their claims: "Remember everything. Capture anything. Access anywhere. Find things fast."
My observations: I've been the 'list queen' – always with a list, and many of them floating around.  I've saved time and energy, and now use less paper.  I have Evernote on my Mac, my PC, and on my Android mobile phone.  All sync well, and I LOVE being able to save things to read while I wait for appointments!
2) HOOTSUITE – Are you busy?  Not always able to send posts out to your social networks when your followers will be online?  You're gonna LOVE this "suite treat!"
Originally developed as a Twitter client, it now also allows users to connect with Facebook profiles, Facebook Pages, LinkedIn, Foursquare, MySpace, ping.fm, and WordPress.  In addition to their FREE plan, Hootsuite offers Pro and Enterprise solutions.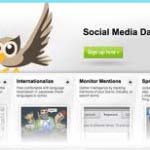 Here's what you get for free:
Schedule status updates to chosen social networks.
5 Social Profiles – Mix & match from the options listed above.
2 RSS/Atom Feeds.
Social Analytics – "Social listening" to track your social media ROI.
Make Twitter lists to keep up with specific people or industries.
Create key word searches on Twitter.
Choice of color theme on your dashboard.
Advertisements within your feed stream.
Their claims: "…an essential tool for managing social networks by allowing teams to efficiently track conversations and measure campaign results."
My observations: It has been a huge time-saver for me, and allows me to view multiple social interactions at once.  They even offer well-equipped, free  options in mobile apps — so you can manage social media on the go! Really, for the low monthly fee, the Pro plan offers terrific value with several upgraded features and NO advertisements in the feed stream.
3) SCREENR – Do you do interesting things on the computer and wish you could share this easily with others?  Screenr is a newer tool for me, but I absolutely loved how I could bring what I do to others and even help a friend.  It is suuuuuuper easy!!
Here's what I produced in a few minutes time with no previous experience:
Did you notice that you viewed the clip via YouTube?
That's right — Screenr connects right to YouTube so you can share your screencasts in the easiest ways for you!
I see Screenr good for:
How-to video tutorials for professional purposes.
Helping family and friends understand things you already know.
Sharing groovy online finds with collaborating team members.
Friendly greetings to others letting them experience an online trail you provide.
Their claims: "Just click the record button, capture your screen & voice, and share the link."
My observations: It's really that easy.  If I can come up with the clip above, anyone can use Screenr!
4) SLIDESHARE – If you give a lot of PowerPoint or similar presentations, you probably already know about Slideshare.  If not, you should consider compiling some of your expertise into a slide deck and drawing credibility to yourself as a professional!
A FREE account gives you 3 videos, unlimited uploads, and Zipcast with ads.  Slideshare also has options for Silver, Gold, and Platinum monthly plans that allow for increased features in branding for each channel level.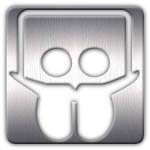 Have you connected your Slideshare with your LinkedIn Profile? You can do that at no charge via LinkedIn.
Wait, did I say Zipcast? Ooooooohhhh, baby, yessss I did!  I. LOVE. THIS. FEATURE!!  🙂
Very recently released.  As easy as a click of a button, Zipcast allows you to meet online. Show yours or someone else's presentation in a public or private setting.  Stream your conversation while referring to a presentation, and take questions via type chat.  It's very easy, and even FUN!
Recently, I sat in on a Zipcast given by a favorite social media super-star, Mari Smith.  Mari gave her webinar, "5 Facebook Metrics You Should Be Measuring To Grow Your Business." Hundreds of people were there as she went through her presentation and talked with everyone LIVE!
It was a Pot O' Gold on St. Patty's Day!
Here's a screenshot of Mari's Zipcast – "5 Facebook Metrics You Should Be Measuring To Grow Your Business":
Click the image to learn the 5 Facebook metrics you should be measuring to grow your business!
Extra value – You get two webinar replays!  Access them here, and learn how Mari is giving to the American Red Cross through her Social Media Immersion program.
Their claims: "It's free and simple.  No downloads for anyone.  Public when you want your ideas to spread.  Private when it's you and a colleague."
My observations: A wonderful opportunity for small business owners and big business professionals to engage their audiences!!
5) WIBIYA – Want your website visitors to stay longer?  Interested in converting more of your prospects to paying customers?
Wibiya is a clever little tool bar designed to make your website/blog audience "sticky."  Meaning, they engage with your page!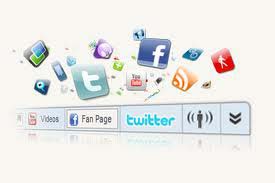 If you look toward the bottom of your screen, you should see my Wibiya bar – customized to match my website theme.  I've chosen apps that connect to my preferred social networks.
Go ahead – click away and see what you find – If you click the Facebook Like button, I'd be so honored! 😉
What you'll like about Wibiya:
Easy to install – If I can do it, so can you!
Free interactive applications.
No programming; No coding.
Integration with Facebook & Twitter.
Analytics dashboard – See what makes your visitors "sticky."
See what global location your visitors are coming from.
Wibiya also offers upgraded plans like logo & branding, applications with better bells & whistles, more applications per tool bar, and more.
Their claims: "…user friendly.  Boost your blog/webiste with rich & interactive features."
My observations: Really like the analytics!  Installing was fairly easy, and seems to have improved my website's visitor interaction.  Wibiya's communication is a bit 'goose-chasey,' and the platform has been finnicky.  You'll notice that the personal greeting I entered does not show up for you.
6) WORKFLOWY – This is also a new tool for me, but I love-love-llllloooovvvvvvee it!! The tab is up on my browser at all times, & it's now the first thing I pull up before I start working at the computer.
Interestingly enough, I caught word of it in my Twitter stream, and cannot say for certain who recommended it.  (Could be Mari Smith – see above).
Here's how I use Workflowy:
Keep my daily To-Do list.
Store links I refer to often.
Keep track of my short term or spontaneous social media content.
Note important material to include in my bi-weekly Media Muffins E-newsletter.
List details to report to clients.
Unscramble miscellaneous thoughts that evolve into projects.
I'm sure you'd find uses that work well for you too!!
You just have to see it – check out this very short clip:
Are you going to sign up?
Their claims: "A new way to organize your brain.  A better way to think."
My observations: It's true – I don't know what I did without Workflowy.  I showed it to a friend, and now they are more attached than I am!
If you're still here, I hope I've provided some good information and some useful social media tools!  No April Fools Day Prank!!
BONUS: If you're up for a few fun and harmless pranks & practical jokes, try April Fool Zone.
** Disclaimer: I am indeed an affiliate of both the Hootsuite and Wibiya.
Now lets hear from you…
What free social media tools are you using?
What features did I miss mentioning above?
What concerns do you have that I can help you find a solution and/or tool for?
Please put your questions and comments in the box below! 😀