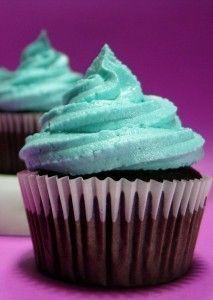 As if Mashable was not already the most coveted cupcake on the web, they've added extra-delicious frosting just in time for Valentine's Day.
The great part about it is YOU get to pick the flavor!
That's right – Mashable will now offer a custom-tailored experience.  Topics YOU  like; what YOU choose to follow.
It's their new Social Layer………………Mashable Follow.
Lip-licking yummy?
Here's the goodness:
Curate your news – Get what you like, tune out the rest.
Follow topics & people of interest – Quora-esque.
Connect with others sharing your interests.
Social Share simplified – A "Mashable-meme!"
Earn badges for sharing –  Kinda like Foursquare.
EASY – Login-in with your Facebook or Twitter account.
Promote your social media accounts with a Mashable profile page.
Ya gotta check out the short video:
So, their goal is to change the way we stay in the know, eh?  I think they'll be successful!
Mashable Follow is in private beta right now.  I requested my invitation – you can too.
I have a heart-on for Mashable Follow.  Do you??