If you are just beginning with online marketing, setting an editorial calendar and finding the perfect content plan can be a challenge.  This article outlines 7 simple steps to productive content planning for social media marketing…
By Shweta Patil
Are you looking for a simple path to content planning for social media marketing?
When it comes to online marketing, content is still the king.
If you want your content to reach the largest audience possible, you will need to use social media to syndicate your message. This requires a proper social media marketing plan.
In this post, you will discover the essential steps you need to take in order to develop good content planning for social media marketing, and the right plan for your organization to get ahead.
Lets explore the 7 simple steps to content planning for social media marketing…
Defining Your Target Customer
Your first job is to define your target customer. Who is going to interact with the content?
You shouldn't just focus on the basic analysis of a target customer but delve deeper into their lives – to get a more comprehensive idea of what the person is and what they like.
This means looking beyond age, gender and location. You want to know their marital status, their hobbies and their spending power.
This information will help you identify a key part of content marketing: how the customer goes from awareness to conversion.
Finding The Right Social Network For Your Audience
There is no right social media network – no single platform you must be on. Each social platform has its own architecture, users, and therefore, benefits to your business in a specific way.
It all depends on the previous step: Your target customer.
It's important to spend time analyzing the different social media platforms and finding the place where your target customer is most likely to be.
For example, according to Pew Research, women are more likely to use Facebook than men. At the same time, the majority of Twitter users are between the ages of 25 and 34.  Both important to consider.
Establishing Your Social Media Goals
You'll then need to determine your reasons for using social media. What are you trying to achieve by using the different platforms?
There are various goals you could choose, and there is no standard choice. Your goals for content planning for social media marketing should reflect your business' realistic ability to grow and achieve a vision.
Optimal social media goals might be:
Increasing brand awareness

Improving engagement

Building a community of customers
Your social media strategy plan may speak to one or all of the above.
Content Planning For Social Media Marketing
You should now have a solid picture of your target customer.
You know where they hang out and what kind of conversion journey they are likely to have. From here, you can start determining more closely the kind of content your audience wants to consume.
Doing this should not be based solely on instinct – ask your customers directly. Try a poll or survey on your website or a chosen social media platform.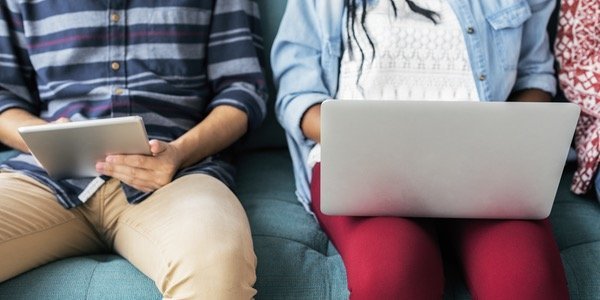 Content Planning For Social Media Marketing Tip: Offering a reward tends to increase fan and follower engagement with the poll.
Also, do not forget to monitor your immediate competitors. Check their feeds for posts that people engage with the most. You might find that how-to videos get more likes and shares, whereas blog posts and links to news are less popular.
Creating Your Content Calendar 
Now that you have your content sorted, it's time to start creating the schedule. It's important to have at least a month worth of content ready to go to avoid scrambling for ideas.
Create a simple Excel spreadsheet that includes the following information:
Publishing date

Content Title and short description

Status – Completed or not

Due date

Type of content and publishing platform

The person in charge
Content Planning For Social Media Marketing Tip: Use big events as the building block for your schedule. Focus on new product launches, big sales and popular calendar holidays that are relevant to your business, and your target customer. 
Measuring Your Progress
Remember those social media goals you set?  
If you've done your social media strategy outline correctly, your goals are tangible and measurable.
As you start publishing content, you need to monitor engagement and results.  For example, if you want to build and nurture an online community, you must provide a comfortable and friendly place online for your fans and followers to gather.
You must also measure three important areas…
Engagement – how are people interacting with the content?

Reach – Are you reaching the right audience, and is the audience growing or stagnating?

Conversions – Is your social media content driving sales?
You will want to use social media management tools like HootSuite or Sprout Social (referral link) to your advantage.  Check online for discounts and deals at online sources like OZCodes to control costs for software, applications, and business supplies.
Building Consistency And Trust
Finally, it is vital to understand that social media marketing efforts must be consistent. This is THE key way to build trust.
Consistency isn't just about creating a similar type of high quality content and posting with a regular schedule. It is also about creating two-way conversations.
You want to talk with your customers: Post compelling content, get them to comment, and then you respond directly to their dialogue.
Social Media Marketing Success Tips: Follow your customers on social media.  Invite them to share your posts and tweets, and make sure you take part in the conversation when it is about you or your industry. These steps will help build deeper relationships and shorten the conversion journey.
Content Planning For Social Media Marketing Conclusion
If you follow these steps, you will end up with a solid and effective content marketing and social media plan. In turn, that will unleash the power of social media to help you grow your business.
If you are just beginning and need help with a content calendar or creating social media content strategy, consider reaching out to a social media consultant for assistance setting a solid online marketing foundation for your brand.
About The Author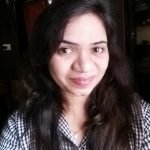 Shweta Patil, an Analyst from OZCodes, is driven by Business Analysis and Research. Besides work, she devotes her time to reading, and sharing knowledge by contributing articles written for diverse genres.  Connect with her organization on Twitter and Pinterest.