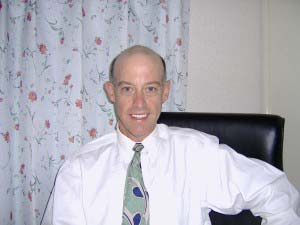 A guest post by Saul Fleischman…
Links in tweets are links, and tweets are indexable.  Links affect SEO.  Most tweeted links are shortened now, but then, search engines already deal with redirects.
If we're talking about a standard Google Web Search, then Twitter has never directly affected SEO.  However, Google did strike a deal to have access to Twitter's API for Google Realtime Search – discontinued earlier this month.  This led to a better understanding of what would potentially be a trending topic in the organic search space, leading to more Universal SERPs including the realtime module.  So in a way, it did affect SEO; quality deserves freshness and so, if the search query is related to recent events, then Google would deliver newer content on the first page.  Google also tried to identify popular links.  Within the Realtime results, it would "unshorten" links and then aggregate mentions of the full link to show how many people in total shared a page.  This was certainly to discover new and trending topics, and also to give weight to a link's popularity with social signals, much in the manner backlinks have factored into the algorithm for PageRank. (Thanks for ideas, Kenny, at kennychung.net)
Industry-wide speculation was that Google+ could replace the value of the Twitter stream.  Google loves to control data, and that was something they never really could do in tandem with Twitter.  Do we think Google + does or will affect SEO?  Definitely.  How, and to what extent remains to be seen, however.  Now, if you're talking about Google News, that is an entirely different arena.  Twitter and other social networks definitely play a role in TrustRank, and that is a role of authority.  I recommend reading on TrustRank as a whole if this topic is of interest.
A Little Q & A
To delve further, we have to look at the authority of a Twitter account, and Danny Sullivan reveals much in this interview with representatives of Google and Bing, via http://www.seomoz.org/blog/google-bing-confirm-twitter-facebook-influence-seo:
Danny Sullivan: If an article is retweeted or referenced much in Twitter, do you count that as a signal outside of finding any non-nofollowed links that may naturally result from it?
Bing: We do look at the social authority of a user. We look at how many people you follow, how many follow you, and this can add a little weight to a listing in regular search results. It carries much more weight in Bing Social Search, where tweets from more authoritative people will flow to the top when best match relevancy is used.
Google: Yes, we do use it as a signal. It is used as a signal in our organic and news rankings. We also use it to enhance our news universal by marking how many people shared an article.
Danny Sullivan: Do you try to calculate the authority of someone who tweets that might be assigned to their Twitter page. Do you try to "know," if you will, who they are?
Bing: Yes. We do calculate the authority of someone who tweets. For known public figures or publishers, we do associate them with who they are. (For example, query for Danny Sullivan)
Google: Yes we do compute and use author quality. We don't know who anyone is in real life 🙂
Danny Sullivan: Do you calculate whether a link should carry more weight depending on the person who tweets it?
Bing: Yes.
Google: Yes we do use this as a signal, and especially did in the "Top links" section [of Google Realtime Search].  Author authority is independent of PageRank, but it is currently only used in limited situations in ordinary web search.
Summing It Up
My final thoughts: just as with PeerIndex and Klout, though the search engine people tell us they try to assess authority, I say that one of it is reliable.  What is?  Numbers.  If your tweet gets many retweets and your Twitter account is often mentioned, the tweet is going to count for more – in the long-run, at least.  A tweet has a URL which lasts (ex. http://twitter.com/#!/osakasaul/status/86685536521158656) and thus, is indexed; they surely provide some SEO for our Twitter account, and for page links inside our tweets.

Guest-blogged by Saul Fleischman, who tweets most from @osakasaul and blogs at http://osakabentures.com/. (Pictured above)