I have a degree in Business and training in Non-profit Development, which gives me some fantastic insights into the building of community and the extending your customer's experience. This can all be easily translated to your social media marketing activities…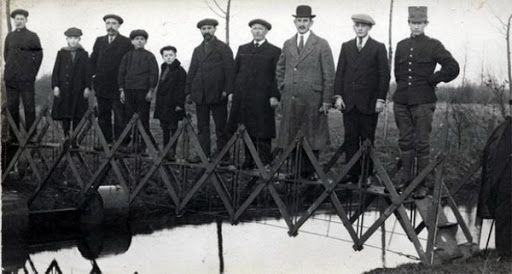 Working for a non-profit in the field of international educational exchange.
In short, I managed and facilitated everything that went into an exchange student's experience in my portion of the State of Ohio from the time they were accepted into the program, until they went home to their natural families.  A job with many hats – requiring collaboration with several sources!  This involved arranging host family and school placement, managing volunteers and tutors, facilitating cultural orientations and activities, monitoring student and family progress, and even conflict resolution.  Working with people in a non-profit setting, there was no cookie-cutter approach.  There were as many variables as there were individuals that set out for the cultural adventure.
Building community, making extra-ordinary things happen on a shoe-string budget.
I became savvy at email marketing and getting news and media coverage for human interest stories.  These were mainly organizational accomplishments as well as student and host family experiences that celebrated their cultural exchange in their communities.  This was amazing stuff – building important bridges between people and countries!!
The ultimate goal?  At the end of five or ten months, the goal was for an international high school student to have an extended family, and vice versa.  How exciting it was to hear of natural families inviting American hosts to come for a stay, or of students returning for a visit!
What does THIS have to do with social media?
Think about it…  Your business or non-profit organization is the host environment for every client that it comes in contact with.  You, as the owner, partner, director, or senior manager are the host for each and every client experience.  Your main goal is for your customers or contributors to enjoy their interaction with you – so much so that they return for a visit to your location and/or website.  Hopefully, again and again!
Social Media is your ticket to extending the customer experience.  Facebook, Twitter, Blogging, LinkedIn, and other platforms are opportunities to extend the client experience.  Your bridge to your "peeps," so to speak.  Engaging your customers allows you to learn even more about them…and vice versa.
Facebook is now being considered the passport, or hub, of the social web.
If you're there, you've done a good job of anchoring your bridge!  But as a conscientious host, you should also be figuring out what your customers or clients want, and how they want it.  Are they on Twitter?  Can you tap into additional opportunities to connect via LinkedIn?  Where else does your audience hang out?
What are you doing to engage your customers and build the bridge of their experience with you?