Are you looking for ways to improve revenue from your social strategy?  Learn four tips to maximize revenue from your social media marketing efforts… 
Note: This is a guest post from Nick Rojas.
Are you looking for ways to improve and maximize revenue from your social strategy?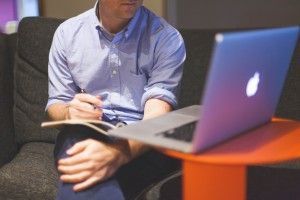 No matter what your industry, you can increase revenue from your social strategy by using social media to improve customer service, drive branding, boost landing page metrics and to support mobile outreach.
A social strategy template of sorts – Here are ways to make social media pay.
Four Tips To Maximize Revenue From Your Social Strategy
1. Create Dedicated Social Landing Pages
PPC customers arrive at your landing pages from near the bottom of the funnel, meaning they've probably already decided to buy. Social visitors, on the other hand, arrive from at or near the top of the funnel, which means it is likely that they know nothing about your product or brand.
There is a long road between discovery and conversion — and social landing pages can bridge that gap. If you cut corners and try make your PPC landing pages double as your social landing pages, you'll never see the number of conversions or level of ROI that you could have if you created dedicated landing pages.
2. Continuity in Social Branding Drives Conversions and ROI
Not only must your landing pages be designed specifically to receive social traffic, but they have to look and feel the same, too. Be consistent with your family of fonts, your imagery and color schemes between not just landing pages and social pages, but across all branding channels.
Everything from your business cards to your invoice templates to your shipping labels have to project your brand to the buyer.
Take the following steps with your social strategy:
Create complementary covers and profiles, which include your logo and design, for each of your profile pictures.
Be consistent with the size, placement and usage of watermarks. Never put watermarks flush against the edge.
Use no more than three main fonts across all channels.
Create reusable templates for each social network — they all have different imaging requirements.
3. Shift as Much Customer Service as You Can to Social 
Encourage customers to engage and seek support on social media instead of calling on the phone. You'll take the burden off the budget and staff you currently have dedicated to call centers, if you still operate call centers, or VoIP services if you don't.
Not only is it cheaper, but social is often the most reliable platform with the most reach — especially in a crisis. Take the Southwest website crash of early June, 2015, for example. The nationwide failure sent confused and worried customers into a frenzy, unsure if their reservations had been made, if their cards had been charged, or if their airborne families were OK.
The airline quickly bombarded social media with hashtags for worried customers to use as SOS flags. Representatives promptly responded to hashtag alerts with DMs, and Southwest was able to reassure customers and avert a catastrophe. Without a comprehensive social strategy, Southwest would have been in serious trouble — the customer service phone line was bombarded so heavily that calling proved useless for most customers.
There are absolute benefits to giving your social strategy definition, and developing a crisis management plan.
4. Stop Thinking of Your Social and Mobile Campaign as Two Separate Strategies
According to the Pew Research Center, spending on mobile advertising increased by 78% from 2013 to 2014, which is astounding — until you consider that it grew by more than 170% over the two preceding years. Your social strategy must be optimized for mobile, which means engaging with nearby customers and creating a mobile friendly blog. This guide contains more tips.
Social Strategy Sum-up
Whether it is through customer service or dedicated social landing pages, social media offers several avenues to increase revenue. Make your branding consistent, focus on mobile outreach and think of social media not as just another marketing tool, but as a new revenue outlet.
Nick Rojas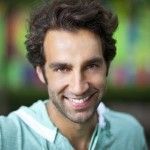 Nick is a Freelance Writer, Traveler, and husband.  He studied International Studies and History at the University of California, San Diego.  Nick is also a contributor to Visually, Entrepreneur, and TechCrunch.  Connect with Nick on Google+.