If you want to maximize your holiday marketing campaign results, you'll love these 10 holiday marketing strategy tactics for social media, email, eCommerce, and mobile…
Want to ACE your holiday marketing strategy this year?
Of course you do!
This article and infographic will help you identify how your business can take advantage of the opportunities of holiday season selling.   All it takes is a savvy holiday marketing strategy.
MDG Advertising created a very revealing and guiding infographic.  I'll take you through some of the high points and then add my feedback for each category.
My goal is for you to understand how you can flex easily to optimize your holiday marketing campaign efforts to maximize your holiday season sales.
Statistics To Consider For Your Holiday Marketing Strategy
In 2017, US holiday-related sales is expected to exceed $923 billion. BILLION (almost 100 billion).
A pretty sweet pie to have a piece of, right?
To put the whipped cream on top for your business, you are going to have to be more clever and more delicious than others in your niche, and others competing for consumer dollars at this time of year.
A few more numbers to twinkle your tree lights on:
32% of consumers start Christmas shopping in October
23% of consumers start shopping on Black Friday
1% of consumers finish on New Year's Eve
64% of consumers say a "free shipping" offer convinces them to purchase
34.5% of eCommerce sales will occur via mobile devices in 2017
Abandoned cart messages are opened 2X more than other messages
How do these numbers affect how you think about your holiday marketing strategy?
Insights To Consider For Your Holiday Marketing Strategy
The infographic showcases ten idea categories that fit together for your holiday marketing strategy.  I'll share my insight for each category directly – based on observation and experience working with clients.
1. Start Early And End Late
Most big brands take a year-round approach to holiday marketing.  Many small and medium sized businesses begin their holiday marketing campaigns in June and July.
Also remember above that some don't finish holiday shopping until New Year's Eve — Meaning they are delaying holiday celebrations or stocking up for next year.  So, you see, it is never too early to launch your holiday marketing strategy.
Hustle during the season, rest in the latter half of January.
2. Provide Inspiration Across Channels
People are busy, and they are always looking for innovative ideas.  Take the opportunity to fill your customers' pain point!
Offer ideas via:
In store (if you have one)
Your social media channels
Email
Direct mail and other mailings
Newsletters
At your networking events
And through brand ambassadors or influencer marketing campaigns.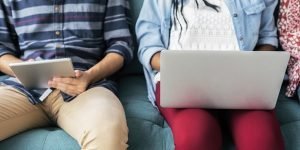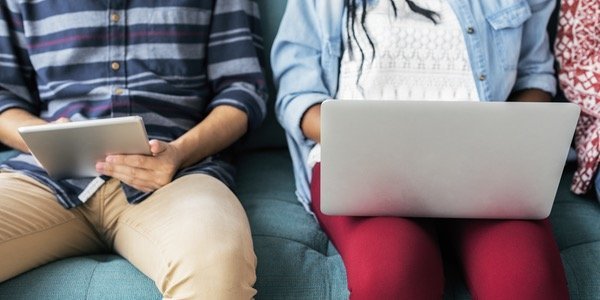 3. Focus On Social Media To Reach Younger Consumers
It is not wise to start new channels during the core of your holiday marketing strategy season.  Q4 is the best time to maximize possibilities where you already are.
At the same time, if you are on social channels where Millennials and Generation Z hang out, you have a big advantage in reaching them.
Everyone is more visual, especially younger generations.  They will engage most with photos, videos, and live video.  Good social platforms for this are Snapchat, Instagram, YouTube, Pinterest, and Facebook.
Above all, know your audience.  Fish where the fish are.  Let your holiday marketing strategy speak revolve around what your analytics tell you.
4. Be Specific About The Holiday
The rule of thumb: If you try to appeal to everybody, you'll end up appealing to nobody.
Don't be afraid to use holiday observance names.  Christmas, Hanukkah, New Year, and even Festivus, if you're being creative.  Create customized promotions that allow you to attract a wide range of customers in categories that allow for most optimal results.
5. Personalize Your Messaging 
People like to hear their name.  They like to be called by their names, Friend.
Cater your messaging to your target customer.  In turn, use your customers' names in Email subject titles frequently.
6. Offer More Than Discounts
This can be exciting for your customers!  Do a special offer on their favorite product or service.  Try a refer a friend and get a freebie incentive.  "Free shipping" is becoming an all around favorite.
7. Make Mobile A Major Focus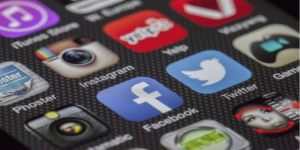 38% is the amount eCommerce sales are expected to increase in 2017.  And this number will grow into the future.
Have you ever been out with friends, and something comes up in the conversation where you all want to know the answer?  What do you do?  Someone looks it up on their mobile phone!
People are busy, on the go, and look for ways to save time.  Mobile phones are always with us, and are the simple answer to getting things like holiday shopping done.
Fact: Those businesses that include mobile in their holiday marketing strategy win.
8. Keep An Eye On Amazon
It seems like everyone's turning to Amazon for at least a few things.  Even the affluent shopper.
Your goal is to woo customers to your business and purchase from you, right?
Where you can, offer customized customer experiences.  Even offer slightly different than consumers would find on Amazon.
But where you can't beat 'em, join 'em.  For some things, Amazon fulfillment might be a good option.
9. Make Returns Very Easy
Key word: VERY.
Anyone who has ever worked retail knows that nobody likes returns.  Not even the customer!
The less hoops one has to go through, the better.  Online, we call hoops, "friction."  Look for every opportunity to reduce friction.  Ask for friends and employees to provide feedback on systems.
Is there a way to offer a gift card in your business?
10. Don't Give Up
First, have a set holiday marketing strategy that you can launch and follow.  Second, remain flexible to adjust as needed.  Use A/B testing for social ads.
More importantly, don't forget about people that have shown interest, but did not complete a sale.  It is easier to convert an interested shopper than one that has never heard of your business before.
People get distracted and interrupted during the sales process – Especially during the holiday season when they are trying to keep things a surprise.  Abandoned cart messages have a high conversion rate.  The numbers are delicious below.  Utilize these messages!
10 Holiday Marketing Strategy Tactics For Your Business [Infographic]

Infographic by MDG Advertising
Holiday Marketing Strategy – Final Comments
Did your views on your holiday marketing strategy change here?
The above infographic offers a lot of actionable insight with good tips for your holiday marketing strategy.  The introduction offers my experience-based insight to consider as well.
All of the vital numbers to know are available through the original author of the infographic.
What surprised you most?
Which idea will you try first?
Please share your thoughts in comments below…  🙂