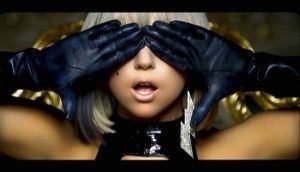 What's your policy on Facebook Fan treatment?
If Lady Gaga became a fan of your Facebook Page, wouldn't you do anything you could to make her feel comfortable, appreciated, and happy to be a your fan?
With all due respect to Lady Gaga, why should she be treated any differently than any other Facebook fan??
We should be rolling out the same royal red carpet treatment for all of our Facebook Fans:
Engaging them in conversation.
Providing them with information they will find helpful and valuable.
Responding to them.
Welcoming them and thanking fans.
Making our Facebook Page a place that is fun, and that they want to be online!
Not surprising stuff.
But there's at least one thing NOT on the list above…
So, how do you treat your Facebook Fans like Lady Gaga?
Make them feel special and remembered! Make sure their relevant posts make your wall.
See, Facebook likes to try to help us weed through comments they feel we may not want on our Facebook Fan Page walls.  That's right, SPAM.
The only trouble with this is that sometimes stuff ends up in the Spam Filter that doesn't belong there.
So, I urge you to check for Facebook Fan interaction every once in awhile so you don't miss anything.
Here's a quick video to help you:
Certainly we want our fans to feel welcome, special, and not forgotten.  Not like their playing a game of "Peekaboo!"
Did I forget anything?
How are you making your Facebook Fans feel like Lady Gaga?
Please tell me your thoughts in the comments box below! 🙂
Image Credit: Livid Lobster