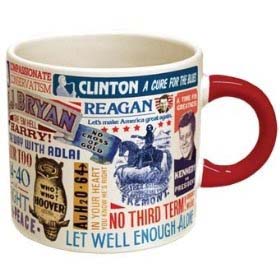 For some, Presidents' Day is a day off work or school – a day of respite.  For others, a long weekend and excuse to travel.
In doing research for this article, I found that people curious about the Presidents' Day holiday wanted to know when it is celebrated, what year it was put into law, and where they can find sales on their favorite merchandise.
Interestingly enough, it was in 1880 the holiday originated, honoring George Washington as the United States of America's first President.  However, in it's evolution, the dates have changed, the intentions have changed, and even the exact spelling is in question.  Is there an apostrophe?  If so, where does it belong – before or after the "s?"
Should we protest?
In recent news, some our President's focus has been protests in Egypt, Libya, and Bahrain, and other international locations.  Making the news there are eight (8) nations in the Middle East where citizens are shouting to be heard.  Even in those places, social media seems to be an important thread that keeps information flowing, despite the probable wishes of national leaders.
"Social media enables this 'free and faster' information to exist," to quote Erik Qualman from his book, Socialnomics. If you're a tweeter on Twitter, check the hashtag #presidentsday to see the latest Presidents' Day conversation.  Follow the Huffington Post's Twitter ticker on the Wisconsin protests
On the home front, educators are protesting in Wisconsin, which has surely pinged our current President's radar.  Doctors' excuses are being handed out right at the rallies, and students are missing school.  There is talk that Wisconsin will be example for Ohio, New Jersey, and others as our states struggle to balance their budgets.  You can even follow the Huffington Post's Twitter ticker on the latest conversation about the Wisconsin Protests!
A different crowd?
Can't find a protest near you?  Not into the "heavy hype?"   Maybe you like a bargain!
Join the droves looking for sales and discounts.  There seems to be a trick to scoring the best deal.  Your best bet might be to do some online research.  For larger items like cars and electronics you might want to head to a location that actually carries it to make the final purchase.
If you're in Ohio, this year the groovy items seem to be furniture, kitchen appliances, mattresses, computers, denim, and cars.  Check out the best-buckeye-buy list.
More for the visual?
There are 22 ridiculous things you didn't know about our US Presidents.  Enjoy the giggle.  Or maybe YouTube's serving on historic figures with Candy Crowley is more your style…
George Washington – video clip
Something for Everyone
Regardless of the Presidents' Day activity you choose for 2011, social media offers something for you.  Whether you're shopping or protesting, you can check-in on Foursquare or Facebook Places, tweet about it on Twitter, or ask a question on Quora.  If your style is more to comment – try hanging out on Facebook – at last look, 64 people "liked"  Presidents Day 2011.
Cheers to our Presidents
This morning, a Fox News personality, Peter Johnson, talked about why we celebrate Presidents' Day and suggested we might simply tip our coffee cup in tribute to our Presidents.  I think he's got something there!
Today, will you head to the mall?  Hang out on Facebook or Twitter?  Gawk at the current news?
Tell me below what you'll do with your Presidents' Day holiday! 🙂