If you're here, you've already research brick and mortar stores vs. online stores. This article will help owners of brick-and-mortar businesses maximize their marketing strategy by optimizing customer reviews…
5 Important Things Brick-and-Mortar Business Must Consider To Ace Online Reviews
Reviews of brick and mortar businesses have been widely available on the internet for many years now, with a plethora of specialist sites designed to help consumers learn more about a business before they commit to a purchase.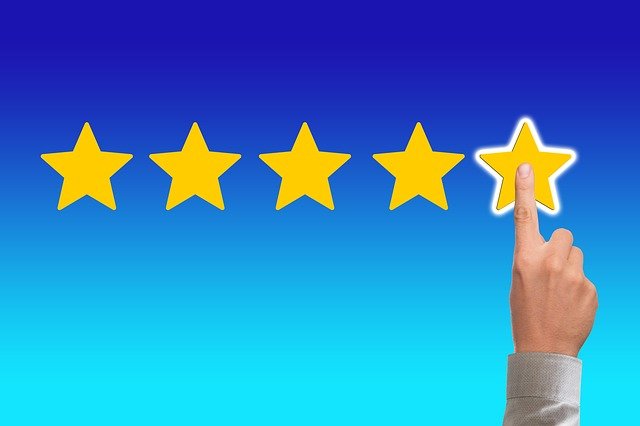 If you read through reviews, it doesn't take long to start to see a pattern.
Customers of every type of business – from auto shops to hairdressers to retail stores – seem to share a surprisingly similar set of expectations of any establishment they visit. If a business manages to meet these expectations, the review will be glowing. Fail to hit the mark, and the company is looking at a one or two star rating.
Based on the many available types of online reviews to reference, let us "review the reviews." Below is a look at what customers expect from brick-and-mortar businesses.
1. Staff Politeness
Politeness is rarely the subject of a review entirely, but you do see it mentioned time and time again within reviews. If staff members are polite, then it will usually be mentioned, along with the suggestion that this reflects very well on the business.
Basics such as ensuring your employees always greet customers with a smile, and concluding a transaction with a cheerful "have a nice day!" seem to matter most. So, encouraging staff members to do these things should ensure that customers positively perceive your business.
2. Location Of Brick-and-Mortar Businesses
Many modern customers look online for information about brick-and-mortar businesses before they decide to visit rather than just passing by and walking through the door. As a result, customers tend to want to locate the business they have researched. If getting there is difficult, then there will usually be a mention in the review.
We've all heard the phrase, "location, location, location," and understand it's importance. So, begin your business venture with this in mind. If you are happy with your company's physical location, there's no reason to move simply because some may get confused getting there and this might be a comment in some reviews.
However, this could underline the importance of providing plenty of location information on your business' website. Provide the tools and information for customers to shop with you happily and successfully. Include:
An embedded map on your site
Tips on nearby landmarks
Full address including the zip code
The latter is particularly important for customers who will use GPS to find your storefront.
3. Internal Layout At Brick-and-Mortar Businesses
The way items are displayed inside your store is very important. Especially to parents who often visit an establishment with a stroller.
Layouts that are cramped tend to receive less-than-stellar feedback. Parents want to feel that they can maneuver with ease, and without the risk of knocking things over. If they cannot, you can bet this difficulty will be mentioned in a review!
To see how your own business' layout functions in this regard, test it for yourself – try to walk through your business with a stroller and see if you encounter any issues. If you do, then you need to "declutter" the floor space. Switching from standalone displays to wall shelves can be a good solution so that the walkways are clear, defined, and simple to navigate.
Always be thinking about the customer experience.
4. Speed Of Service
21st century life is a whirlwind. Many people are working around the clock and just trying to tick things off their to-do list as rapidly as possible.
This "need for speed" is very clearly reflected across all reviews. It is rare for speed of service to go unnoticed. Whether it's good or bad, customers will mention it.
Given that customers clearly want to quickly move through transactions with a business, you might want to consider using an option like this credit card reader to effectively process payments. Ensure staff are trained to handle busy crowds and work through processes efficiently.
5. Cleanliness
While cleanliness is important for all businesses, this is especially the case for restaurants. Do not take shortcuts here – This is a category that will receive particular scrutiny.
Customers will indeed notice. Plan to implement a checklist for both interior and exterior cleanliness. An attractive window display and curb appeal will attract customers. Consistent dusting and tending to restrooms inside pleases the eagle-eyed consumer.
These things alone could make the difference between four and five star reviews, assuming your service is excellent.
Conclusions Regarding Brick-and-Mortar Businesses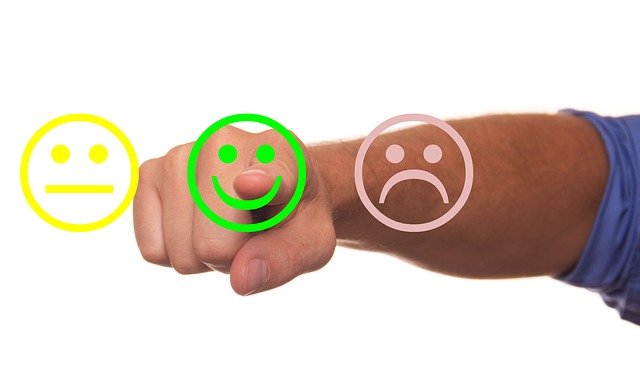 As mentioned above, you can learn a lot from online reviews – Yours and other businesses. Stay aware of what your customers like and want, and your success will follow. Keep in mind: The brand with the most positive reviews wins the word of mouth publicity and the extra revenue.
It's all bout meeting customer expectations and delivering an outstanding experience.