Are you an entrepreneur or startup founder on a tight budget? Here are four easy small business marketing tips to grow your business quickly…
Guest post by Alexandra Bohigian
4 Easy Small Business Marketing Tips To Grow Your Business Quickly
As a small business owner, marketing often takes a backseat in importance when you are solely focused on keeping your business afloat and best serving your customers. You probably know that marketing is important to your business — but marketing can get expensive and extremely time consuming.
However, having a small budget or no budget at all doesn't mean it is impossible for you to market your business effectively.  This article will cover: 
How to market your business for free
How to promote your business locally
Inexpensive marketing ideas for small business
Here are some my best small business marketing tips that won't cost you a thing!
Optimize Your Website Content

While optimizing your website's content is easier said than done, there are some key areas you can look to in order to at least improve the content performance of your website.
Start by thinking about the top five things people are probably searching for that are also what you would like to appear in the search engine results. These will be your keywords. For example, I work for a software development company in Austin, TX, so my keywords might look something like this:
"Software development company in Austin"

"Austin software developers"

"Custom software development"
Notice that I included a location in order to target people in our area who might be more inclined to work with a local development company, and are most likely using location in their search.
After you decide on some keyword phrases, parse them naturally within your website content. Make sure your landing pages are clear and concise, and have titles that include your keywords while still reading naturally.
If you have some extra time or know a writer, write blog articles for your website using your keywords that will be genuinely useful to potential customers. Share the blog articles on your company's social media channels.
Gather Reviews From Past Clients And Customers

Online reviews are awesome for gaining exposure. Ask past clients and customers if they can review your business on Google Reviews and Yelp (or any other review sites that are relevant to your business or industry).
When asking for reviews, make the process as easy as possible for customers by providing them a direct link to your profile on the review site. You might also offer a small discount, deal, or gift to customers that provide a review as an incentive.
Be mindful that you cannot guarantee positive reviews, so it is important to have someone monitor reviews and respond to negative feedback so that they are appropriately addressed.
Give A Little To Get A Return

Sometimes when marketing your business you have to give a little to see a return. This may mean:
Offering a small discount to first time customers

A discount for signing up for your email list
Or, some other sort of incentive that makes sense to your small business.
At our company, we offer a free, 30-minute consultation with a senior member of our technical team to qualified leads. While this does technically cost us time, the ROI is absolutely worthwhile.
Think about the key offering of your business and what your team can realistically offer to potential customers or leads. Don't be afraid to think outside the box and consider creative ways to market your business.  Develop an offering that will best suit the desires of your target market.  
Know Your Niche And Cater To Them 

Of the small business marketing tips listed here, this is perhaps the most important: Know your niche and cater to your demographics.
Who are the people utilizing your business or service the most?
Do some research on this, not just the target market you want but the actual people who frequent your business or are contacting you online.  Make a strategy to cater to them to bolster this niche.
For example, you may notice a lot of your customers are younger, perhaps students of a nearby college. It may help to market your business as student-friendly, with a small discount for students or specials during your slower business hours.
For our company, we know most of the people contacting us are C-level leaders or senior tech employees within large enterprises. Therefore, we make sure we market ourselves on sites such as LinkedIn where we know these professionals are online. We also develop and deliver content that is focused on technology, such as a monthly technology-focused newsletter and blog. This content is not directly a sales pitch, but it allows us to cater to our audience and keep them engaged with our brand.
Small Business Marketing Tips For Marketing Your Business
Marketing is vital to any business, but it can make a huge difference for small businesses that aim to increase revenue and word of mouth awareness. With the dedication of just an hour or two each week to your business' marketing strategy, you will be well on your way to achieving your business goals going forward.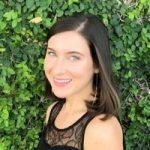 About The Author
Alexandra Bohigian is a marketing professional based in Austin, TX. She manages marketing for Enola Labs, a local software development company, and is also a marketing consultant for small businesses across the United States. Connect with Alexandra on LinkedIn.