Do you listen to music?
Have you ever bought a record album or CD?
When you walked in to the store, what made the album or CD soooo exciting you just had to pick it up, examine the song list, and buy?  (Or, if you're younger than I, what gets you to click a second time and eventually order online?)
That's right, baby — GROOVY GRAPHICS!  Interesting Logos & Avatars!!
As someone hoping to be elected to political office, your goal is to get your public to buy your message.  And the graphic image you choose is like your album cover…   A person with an mfa degree can help you in designing effective images to serve as your logos and avatars.

Tuning In To Other Artists
Have you researched what others have done before you?
Who won the race?  Who didn't?
What are the characteristics of the graphics used by current elected officials?
All important questions if you are hoping to run an effective political campaign.  Very important if you want voters to recognize your name on the ballot!
Ask yourself what image would make you react positively and vote for someone.  Then consider how you can incorporate that into a graphic that will attract voters through traditional and social media.
Your Logo

Just like a any business or sole proprietor, you need to consider branding.
As a political candidate you need something that encourages recall on everything you will distribute (letterhead stationary, postcards, door hangers, yard signs, newspaper advertisements, online advertisements, social network profiles, etc.).
Optimally, YOU should be part of your logo.  Meaning, pull a fabulous picture of yourself into your branding!
Color should be part of your consideration.  What colors help reinforce the message you are trying to send?
Color Cues:
Yellow – Optimistic & youthful; Often used to grab attention.
Orange – Aggressive; Often used as an attention-grabber.
Red – Increases heart rate & creates urgency; Associated with energy.
Pink – Frequently used in marketing for women and girls; Also romantic.
Blue – Often used by banks & businesses; Creates an impression of trust & security.
Purple – Soothing and calm; Often associated with beauty or anti-aging products.
Green – The easiest color for the eye to process – Associated with wealth.  Often used for finance & entertainment websites.
Black – Powerful & sleek; Seen as luxurious and sophisticated.
Be politically correct, but be human….and interesting.
Your Avatar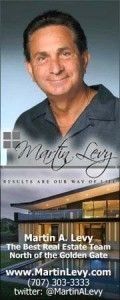 If you want to attract voters through social media, your image needs to look attractive online as well as offline.  It then becomes about capitalizing on your "online real estate."
What – online real estate?? Yes – the online plots that are yours to develop!
Your website is your website — You completely control your purchased space.  Social networking, on the other hand is interacting on "leased space" — you don't own or control it.
Facebook is the most popular social network in the USA.  So, you probably want to engage potential voters there.  For the fabulous price of "FREE" Facebook gives you 180 x 540 pixels to project your best image. So use it!
Notice in the two examples:
Use of photo image.
Use of name.
Incorporates the logo.
The images can be manipulated to use elsewhere, on other social networks.
The Facebook visitor is engaged to learn more about the person behind the brand.  This also offers a version of "face time," reinforcing the process of recognition.
Also notice, the real estate agent offers alternative ways to engage with him and find him on other social networks.  Terrific use of online real estate!
Choose Your Drummer Well
YOU set the beat of your band – Make sure the rhythm is one you can follow consistently throughout your political campaign.  Look for good examples of branding.  If you can't find them, be the example!
In researching this article, I had a hard time finding political officials that were really using their online real estate to full advantage on their Facebook Page.
Two to discuss:
Locally, Cliff Rosenberger – My Representative for the State of Ohio.  Kudos for using an image that places him in his new role as a young elected official.  My recommendation?  He should use his space to engage his followers.  Just because he won an election does not mean he should turn the online engagement switch off.
Nationally, Newt Gingrich – He uses a good clear, smiling image and engages his Facebook visitors with a "Newt Chatter" tab.  While I think he could use a different avatar, it's great to see him reaching out — making it about them, NOT him.
Going Platinum
Ohio political candidates are firming up their song lists, and getting ready to send their music mixes to their studio technicians (consultants)…
Who will they trust to create their selling, marketable image – their album cover?
Will they match that image to their message?
How will they successfully bridge the offline traditional with the online engage-able?
Have questions about attracting voters through social media?
Need help finding a good graphic designer for your branding?
I can help – Let me know your thoughts below! 🙂
Image Credit: Glam Latte – Mission Driven Brand, directed by Rob Pene.
Image Credit: Martin A. Levy – SocialBizNow, directed by Roohi Moolla.