So, you're on Facebook, you may have a LinkedIn profile, and you've decided to give Twitter a try to promote your message.  Congratulations! Let's jump right in and see what Twitter can do for you and your business…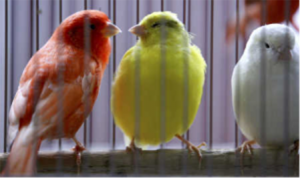 If you have done any research at all, you probably know that you have only 140 characters to make your point, and that the name of the game is to get as many people as possible to follow you.  A bit more probing would reveal that the #NewTwitter is released and in use, and offers suggestions of those you might follow.  A wonderful feature to help you link up with others with similar interests!
At first, it is easy to keep track of those you've connected with and tweet @replies and direct messages.  Once you get up into the hundreds, though, the news stream can fly by in a whirlwind!  This is where making lists can help you.  Try segmenting by interest, industry, or geographical location.  Or, whatever helps you reach out most effectively.
A few ins & outs of Twitter…
DO:
Connect – Follow those of like interest and those you want to attract to your cause.
Build relationships – Reply to those that tweet directly to you, and engage those that are talking about topics relevant to your purpose.  Remember to check your direct messages and volley back with those that are genuine in their conversation.
Follow back – Unless the account is full of spam or foul language, it is usually polite to follow someone back.  You can always opt to "unfollow" someone later if you find their conversation uninteresting or offensive.
Share interesting content – Post information that will appeal to your audience.  This can be details from your bag of goodies, or you can re-tweet others' tweets that you find especially appealing.
Re-tweet – It has been said that a re-tweet is the greatest form of online flattery, as you risk your reputation by sharing that content.  Re-tweeting is also a way of building relationships.  Check any links before forwarding, as you want to make sure the link is truly valuable to your audience.
Post interesting links – Considering you only have 140 characters to appeal to your followers, it is probably best to use a link shortener like bit.ly.  Lead your peeps to interesting news and other articles, as well as web pages that feature your expertise.
Have good manners – Thank those that re-tweet your content and mention you in their posts or on #FollowFriday (#FF).
REFRAIN FROM:
Over-following – Begin with a geographic location or industry sector and follow people in moderate numbers.  Twitter limits the numbers as they deem them acceptable.  Remember, you need to be able to keep up with your news stream, so consider a "Monopoly" approach – build your followers as you would build houses and hotels.
Broadcasting – People will un-follow or tune you out if all they see and hear is your sales mantra.  You need to mix value content with promotional material.  A good rule of thumb ratio is 1:12.  One marketing tweet to every twelve interactions.  Value content can quotes, re-tweets, @replies, participation in a twitter chat, and other.
Profane language – You will quickly find that those that use foul language are tuned out and un-followed.  Keep your tone pleasant, respectful, and interesting to your audience.
Stalking – Over-engaging someone can be offensive and creepy.  Build relationships gradually and be careful to observe professional space.
"Click my junk." – Spam.  Spammers often direct message their followers with links to their salesy stuff.  It can also appear spam-ish to include a link in the "I'm following you back," message.  It will not take long to recognize this.  Keep initial messages free of links to appear professional and interested in others.
I was taken aback very recently by a direct message that went like this:
"I'm returning the favor by following you back.  Please go to http://www.mywebsite.com to access my hot information."
My reaction:
I turned a bit green.  Are you kidding me?  UNFOLLOW!   Following someone is not a favor.  Neither is following back.
Remember, your goal is to build relationships.  Twitter is not broadcasting.  While it is an online platform that can market you and your brand, it is a pathway for bringing people closer.  If the 1:12 ratio was discouraging, consider that social media super-users say that 40-60% of their business comes from Twitter-related activities.  So the formula must be worthwhile!
This post is meant as an overview – More specific details on the items in each list to come.
What do you want to hear more about?  Are there things that I missed?  What color flock are you hoping to gather?