Are you looking for insight on how to improve business efficiency? Depending on your type of organization, there are several ways to do it. This article outlines four steps for business leaders interested in workplace happiness…
Your Business Efficiency Formula For Lean Operations And Happy Employees
Lean manufacturing is a concept used to ensure organizations operate as efficiently as possible. Lean manufacturing emphasizes eliminating all types of waste in every part of the organization with the goal of creating value for customers.
A key focus of lean manufacturing is driving constant improvements and continually looking for ways to make processes quicker yet more effective. While lean processes are usually associated with manufacturing, the valuable principles at the heart of lean manufacturing can work equally well for every B2B organizations.
If you are looking for ways to increase savings within your systems, catalyzing a lean mindset could be the perfect solution. Here are the top tips for business efficiency that foster savings and strengthen your organization.
Optimize Payment Processing
As every business owner knows, administration of running a company is the most time-consuming part. Perhaps even be more labor-intensive than producing goods and services. While admin includes essential functions in a business, it is still wise to look for ways to reduce the time spent on repetitive tasks with the intent to complete them more efficiently.
Paying your supplier invoices can get complex. While making payment is essential, things can get complicated with separate companies working on different payment deadlines and requiring different payment methods.
Introducing a system that takes care of the payments on your behalf is an excellent way to optimize payments for growth. Considered one of the innovative ideas for business efficiency, automating and optimizing your payment processes will help you reclaim valuable time that could be used more productively on other tasks.
Go Paperless
Many organizations have decided to make the switch to go paperless over the past decade as it has many benefits. A business efficiency consultant may even recommend it.
Would you like to help the environment at the same time? Going paperless is an excellent way to achieve this. Your company would likely see some incredible savings of time and money. Some time-consuming tasks could be cut to a minimum like filing paperwork and preparing correspondence. Your team could focus their time elsewhere.
Going paperless also means that you no more buying:
And the cost of maintaining printers and photocopiers is almost eliminated. In turn, this should reduce your energy costs by operating less equipment.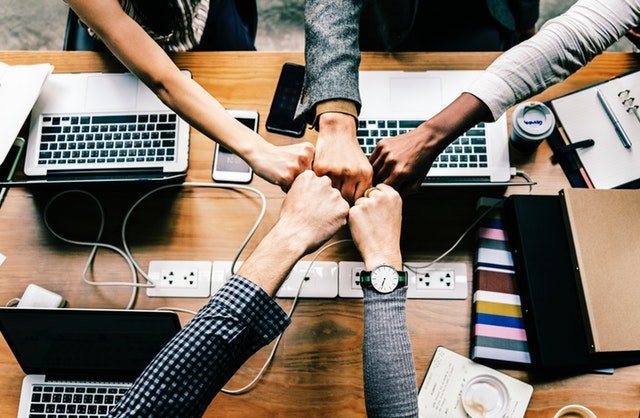 Review Your Processes For Business Efficiency
Organizations run efficiently when everyone has a clear understanding of what they need to do and how they need to do it.
When there is ambiguity over how a task should be completed and it is open to broad interpretation, this can cause problems. When employees are unsure of the exact way to do something, they are likely to do it in a way that does not maximize efficiency. Mistakes are also far more likely to be made when employees are unsure of correct processes and every member of the team is performing the task differently. This shows you the importance of business efficiency.
To ensure maximum consistency and minimize waste, it is wise to produce business process documents for each job. The documents will help everyone understand their roles and the best way to perform their tasks. In turn, this means fewer mistakes and less waste.
Update your process documents whenever changes are made so everyone has the same up-to-date information.
Offer Continuous Training
It may sound like a labor-intensive exercise that distracts your team from their workflow. However, continuous training can bring many advantages.
Many employees value the opportunity to learn new skills and develop their knowledge, and like to know their ongoing development matters to their employer. Investing in training your staff demonstrates that you value them. The result is usually a more engaged and happy team that values their work.
As an employer, you will benefit from having a team of employees that has a relevant, up-to-date skillset and is equipped with the knowledge needed to perform their role to the highest standard. This increased ability means your team is able to work more efficiently to achieve maximum productivity levels.
You might even find your trainers can introduce additional business efficiency solutions you may not have previously considered.