Are you trying to avoid stressful pitfalls of starting a small business? Smart! This article reveals three common business mistakes and solutions for surpassing your competition right from the start…
3 Business Mistakes You Can Easily Avoid
Many entrepreneurs are often dismayed to discover there is no foolproof manual for business success like:
"Startup Mistakes To Avoid"
"Top 10 Business Mistakes"
There is no one cookie-cutter set of answers, as solutions are as many as there are people and businesses. In most cases, it is a matter of hard work plus trial and error.
However, there are some small business mistakes and failures that many entrepreneurs that you can avoid by educating yourself.
They are outlined below. Are you making these three common business mistakes?
Neglecting To Embrace And Invest In The Right Technology
One main reason you need to invest in the right technology for your business? You can be 100% sure your competition already has!
Now, more than ever, time is precious. Clients and customers expect instant gratification and consistent positive results. The reality is that keeping up with this demand just isn't possible if your employees are doing everything manually, or do not have the right tools.
An example: Imagine that a good number of your competitors' staffs were using smartphones to communicate while your staff is using flip phones. The smartphones have greater capability to help a team provide better service and solutions. What experience do you want for your customers?
Many business owners are hesitant to invest in technology when they first start their business, because they are worried that the cost of investment will set them back. There is a tendency to work on establishing the company first.
However, in the vast majority of cases, investing in technology saves money and earns you more profit in the long run. Consider software technology — You will usually have to pay the software developer a monthly fee in order to utilize it, but it will:
Streamline your operations
Improve communication among your teams
Optimize productivity
Those three things are the perfect recipe for a healthy bottom line.
It is usually possible to find technology solutions that have been specifically tailored to your industry. For example, if you own a home inspection business, you should implement home inspection software that focuses on all of the important aspects of your organization:
Management
Scheduling
Integration
Reporting
Sometimes, tech packages can tick all of the boxes in theory but just don't quite 'fit' your business in practice. Be sure to trial any potential software solutions before you make the investment purchase.
Not Setting Goals
One of the top entrepreneur mistakes is to set only one main goal when starting a business: To succeed.
However, by setting smaller and incremental goals, you create a road map that provides you with direction to reach specific desired results. You do need to set goals when you first launch your business. Also continually evaluate your progress, updating these goals as you progress.
Some successful businessmen and businesswomen opt to embrace the power of setting what is known as SMART goals. SMART stands for:
Specific
Measurable
Attainable
Relevant
Time-Based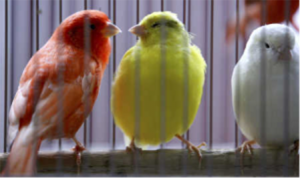 Essentially, you need to avoid 'fuzzy' goals that are not specific about exactly what it is that you want to achieve. For example, instead of saying you want to increase your social media following, make the goal more detailed by stating you want to increase your Instagram following by 5,000 by October of 2020.
Goals should also be measurable. In other words, you should be able to easily track progress. Keep in mind attainability too. Although it is great to think big, the best way to get closer to your end goal is to consistently take small steps towards it. That said, setting an unattainable goal is a sure-fire way to demotivate both you and your team.
Finally, your goals should be relevant and time-based. To stay relevant, take market conditions into consideration.
Is there a recession on its way?
Have a few new competitors set up shop in your area?
These are two situations that can have a sizable impact on whether or not you will be able to achieve your goals as they stand. Keeping it simple, know what you want to achieve by when (and why).
Being Stingy With Your Marketing Budget
So many business owners undervalue the importance of marketing when, in fact, it is the lifeblood of their business. Marketing, and social media marketing in particular, is geared toward:
Getting your business noticed
Generating new leads and prospects
It doesn't matter if your products or services are the best in the industry – If nobody knows about them, your competitors will continue to win the customers. Marketing should always be a top priority, especially for fledgling businesses that are trying to establish and grow a client base.
Final Thought On Common Business Mistakes
By avoiding these three common business mistakes, your chances of success will have just skyrocketed. Best of luck on your rise to the top!