Researching how to have a successful booth at an expo? Looking for innovative exhibition concept ideas? We take you through a list of essential tips to the perfect exhibition that attracts new customers and revenues…
How To Expertly Showcase Your Brand With The Perfect Exhibition Process
When you are running a business, it's an exciting time to hold an exhibition. You get to put your business in front of people who are interested in your industry – and you get to be part of pubic buy-in of your brand.
The thing is, if you're not making the most of that exhibition stand, you're going to be wasting your time. You can spend a lot of time mapping out the perfect design for your exhibition, but if you're not thinking of the bigger picture, you're going to find it difficult to be successful when you get on the floor.
Exhibition halls are big places, and when you are invited to occupy a stand, you should prioritize planning properly for best results. You want to stand out to the people wandering the floor. You should also remember that potential customers are there already interested in your niche and what you have to offer. All you have to do is dazzle them!
So, with that in mind, let's take a look at seven steps to the perfect exhibition.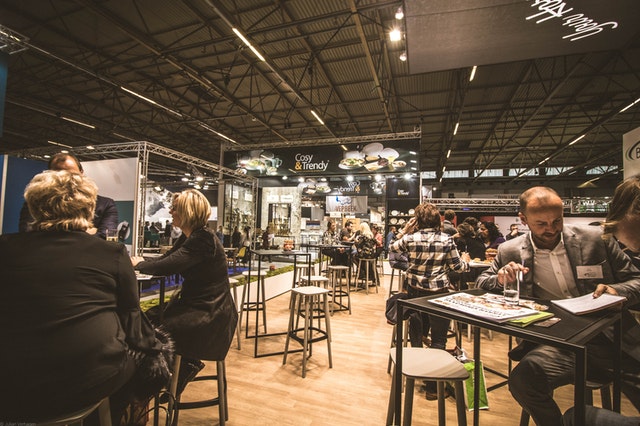 1. Competitive Analysis
The first thing you need to do is understand what sets you apart from your competitors.
Before you can finalize your exhibition display ideas and focus promotion, you need to formulate what will make your booth exhibit draw eyes to your brand over others. Once you figure out the details, you can work it to your advantage.
2. Swag
There is absolutely nothing wrong with a little swag at an expo. People go to these things to be impressed, and you can find the right promotional products company to help you to put together the best suited personalized products.
You can give fresh and innovative items away, putting your business name in the forefront of your customer's minds, both at the event and when they get back to their own office. Swag can be memorable: Remember that!
3. PR
Once you have your stand worked out, start approaching people about the event. Get the local press and journalists involved. Also consider working with industry and local influencers.
Perfect Exhibition Tip: Promote your exhibit placement all the way up to the big day.
4. Collaboration
Work closely with other businesses at the expo to cover more ground. Yes, you're ultimately looking for the same engagement as other exhibitors. But if you work with a source that is complementary rather than competitive, you both win.
For example: If you sell picnic baskets and tableware and a neighboring stand sells picnic tables, you could both partner to bring in a food truck. Then everybody benefits!
5. Marketing
You must find and attract those who love what you do.
If you offer a particular product, advertise your space at the conference or event to woo those warmest leads. Don't forget to ask about any radio spots the exhibition managers may be doing. See if there is an opportunity to be mentioned.
You can also let folks know that they can get some great swag if they drop by your booth.
6. Encourage Community For The Perfect Exhibition
Tell the world about your promotion with social media. Start well before the event dates and build excitement.
If you promote your booth online, you'll get more people drawn to you on the days you are there. This can lead to more sign-ups, more purchases and more people interested in the things that you have to say.
7. Don't Curb Your Enthusiasm
Get excited! Your chance to host an exhibit is going to be a big deal. When you reach out to others you will find they are more likely to respond when they see your excitement.
You be the exhibition stand inspiration!