You may have already figured out how to advertise your business on Facebook. If your results were optimal, you absolutely want to capitalize on other avenues. Here are five additional ways to attract new customers…
Perhaps it's time to think outside the box and look for new ways to advertise your business?
Is your website up to snuff and your blog full of information, but you're still not getting the online conversions or patron foot traffic? Good news! Promotion doesn't have to be costly…
Try other mediums, or consider how to promote your business in the community … get local. While SEO and social media are fundamental, there are a few other lanes you can try.
Be creative – Consider many small business advertising ideas before settling on a final strategy. Five savvy ways to advertise your business are outlined for you below.
Email Marketing
Email marketing is fast, effective, and easy to set up. You can use automated emails to immediately contact your database. You can also track and understand exactly how your email marketing software is doing, and each subscriber's response.
Using an email marketing platform allows you to measure your marketing strategy and helps you determine best actions for the future. More details from a list resource: best email marketing services in 2020.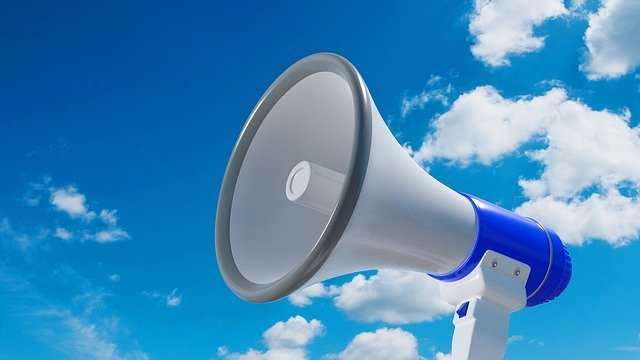 Radio Spots
Radio advertising is another way to promote your business. Look into examples such as Pandora advertising. Users are exposed to ads as they listen to their own private station.
Free stations often advertise, and that is your opportunity. Most listeners are using a smartphone or similar device, so visual and mobile ads are also possible through this type of platform.
Pay Per Click (PPC)
With PPC, advertisers pay each time their ad is clicked online. When an ad is clicked, the potential consumer is sent directly to your website. You're essentially buying visits to your website in exchange for the possibility of a sale.
PPC is interestingly effective, as you only pay once your ad has been clicked. In other words, there's already an interest in your business. PPC effectively turns these clicks into leads with the right online marketing strategy.
Google Ads is the most developed PPC platform. 
Advertise Your Business By Sponsoring An Event
Why not get involved in an event in the local community?
Consider sponsoring a highly attended festival or a state fair to increase brand awareness. The right event attracts highly interested customers.
Linking your business to a humanitarian cause can also help raise positive attention. Think of affiliating yourself with a local charity or non-profit.
Don't forget to:
Post on social media
Optimize use of video coverage on your website
Engage your followers and potential customers through email
Here are more tips on how to choose an event to sponsor.
Where To Advertise? Local Publications!
Smart marketers know optimizing local search is smart. So, how to promote your business locally?
Find local publications that appeal to your target demographic. Buy ad space or publish an article with them — whether online or in print.
Think of the kind of stories the local publication usually runs. Identify an interesting angle that would appeal to their readers. The next step is getting buy-in from a journalist and staff.
To capture a journalist's interest, your business needs to be involved in something interesting. This could be:
Hosting an event
Raising money for charity
Launching something new
Keep people interested in what's been going on with your business lately. But keep the main focus on how your organization provides value to the community and your customers.
Check out this ultimate guide to advertising to give you ideas.