You've started your business, gained some traction, and now you want to scale your business, correct? It may not be about doing more of your entire operation. Here are five logical steps to scale business model…
The Quick Guide To Scale Your Business Like A Pro
A successful business scaling strategy involves working on the fundamentals while also having the stamina to go the distance. Scaling your business will ultimately take a lot of time and even more effort.
In the beginning, you may find yourself wearing a lot of different hats, meaning that you'll need to take care of everything from sales to marketing and even taxes. You will also interact with customers as well.
If you aren't careful then you may find you end up compromising your growth. But it doesn't have to be this way. In fact, if you follow this guide on how to scale a business you'll soon find that you can grow your business faster than you thought without much worry.
Let's go through the five steps to scale your business quickly.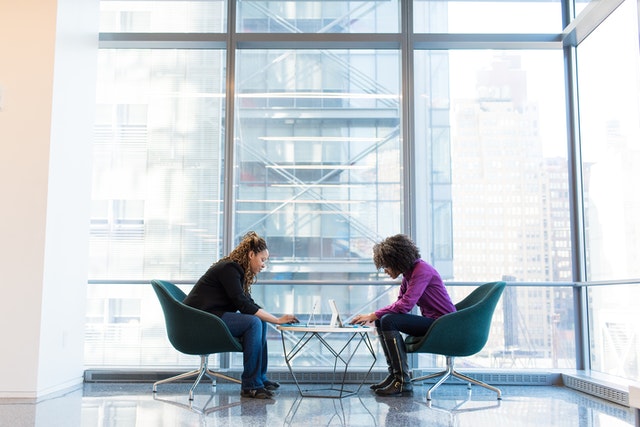 Build Your Sales Funnel
A systematic way to grow your business would be to develop your sales funnel. If you do not have a sales funnel, you'll be in a constant reactionary mode without a strategy. That could well be a huge mistake.
Sales funnels can be the best way to automate your business. You may even find that you can grow and scale your business much more efficiently. Every sales funnel should be conceptualized before it is created, so keep in mind there will be ground work to do.
Utilize A Customer Management System
Manually tracking all of your transactions can be tedious to say the least. Nobody wants to do this as it is cumbersome and takes up a lot of time.
If you want to scale your business quickly then you will want to use a customer management system. There are so many to choose from and this will eventually make things much easier for you and your team.
Research Your Competition
Of the keys to scaling a business, this could be your most important. You must know what your competition is doing to know how to earn market share and surpass them.
There are numerous websites where you can find research studies, but you should also check your competitors out in-person, if possible. It will help you in the long run in many respects. You should absolutely try to uncover your competitors' advertising strategy.
Create A Good Customer Loyalty Program
Did you know that it costs up to three times as much money for you to acquire new customers when compared to selling to existing customers? 
Loyalty programs are a fantastic way to increase your sales. Building a customer loyalty program will make your customers feel more appreciated. In turn, you will notice the positive effects on your bottom line.
Analyze New Opportunities To Scale Your Business
Business growth and development usually occurs in stages. Once you've started your business and worked through the growing pains to smooth operation, the next phase is adding additional sources of revenue.
This may happen by adding different categories of product or service. An easy example would be My Pillow. They conquered the pillow market, and then added the mattress topper and Giza Dream Sheets. From there, Mike Lindell added bath towels. Do you see the gradual growth and added categories with tangible product types?
You may find your best route is being part of a franchise network. If you offer a health or physical therapy service, or sell a related product, it might be logical to become part of an in-home care franchise. Or, you could begin with the franchise and venture into related products or services later. Either way.
Your level of success will come down to researching and formulating good decisions.