If customer retention is your goal, and you are you working on how to encourage customers to return, we have outlined nine easily implemented tips to win loyalty and keep customers coming back…
This is How You Really Keep Customers Coming Back For More
If you own a business, whether small, medium or large, you need to find ways to keep customers coming back … establish loyalty. Nurturing customer loyalty is one of the easiest way to grow your business and increase your profits.
If you put most of your focus on new customers, you'll find it harder to achieve your objectives. But if you also prioritize current customer relationships, the balance will be your asset and your business will most likely thrive.
Below, you'll find nine ways to keep customers coming back to purchase more from your business. Take a look.
1. Let Them Know That You Haven't Forgotten About Them
Have you ever received a handwritten note or unexpected appreciation gift from a business you frequent? What were your thoughts at the time? It made you think more favorably of their brand and you probably returned to purchase more, right?
If you're a small business, you could easily emulate this by sending a follow up email to:
Thank them for their purchase
Ask them how they are finding a product
Invite them to be part of a customer rewards program
And letting them know that if they have any issues they can contact you.
It's a simple gesture, but it could go an awfully long way. Make sure you take the time to let your customers know that you haven't forgotten about them every so often.
2. Keep Customers Coming Back – Surprise Them
How, you ask? Find creative ways to say thank you for being loyal!
Delight your customers by giving them great offers and discounts. Out of the blue, you might even refund their order, or part of it, as a way to show gratitude.
Make working with you a real joy and tie these gestures to keeping them engaged with your business.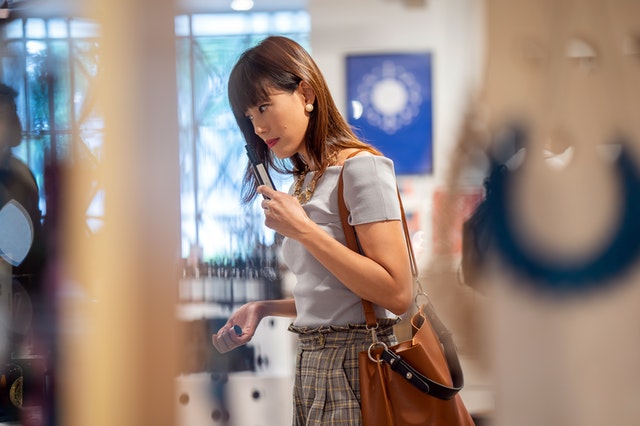 3. Give Them Multiple Ways To Pay
You know what they say about limitations, right? Empower customers with options. You should be equipped with solutions:
Credit card swipers for those that prefer to pay with credit/debit
Options for those who prefer to pay with cash
Gift cards
If you're entirely online, then it might even be worth offering payment via PayPal and Bitcoin.
4. Be Easily Accessible
Make sure your customers can reach you via their preferred method:
Phone
Email
Social media
Chatbot
Your company's contact details should be transparent and easy to find. You should also have somebody manning all channels so customers aren't waiting too long for a response.
Tip: Customers expect a reply in 30 minutes or less on social media.
5. Create Content Designed To Help Them
Whenever you create content – whether a simple social media post or a YouTube video – do it with the intention to help people. Follow this rule, and this will shine through in the quality of your content.
The result? A trust factor will develop and your customers will come back to you when they need help.
6. Listen
Ask for feedback and listen when your customers give it to you. Use these insights in your:
Customer service plan
Operational set-up
Website updates
Future product and service development
And more. Consider offering an incentive if customers must give more than a few minutes of their time.
Implementing customer feedback is one of the easiest ways to improve your business and keep customers coming back.
7. Figure Out How You Can Improve The Entire Customer Experience
People work with you or buy from you not only for your product or service, but for the whole experience.
Could your communication be better? How about your packaging?
8. Be Honest And Transparent
Honesty and transparency is valuable in business. Offer superior product and service as well as follow-up. Be the exception to win customer hearts and positive brand reputation.
On the flip side, if you aren't able to do something, be honest and let customers and potential customers know. If you mess up, admit it and don't try to cover up. Offer what is necessary to bring customer happiness.
9. Know Exactly Who Your Customers Are
Spend the time to understand this.
When you know your customers like the back of your hand you stand more of a chance of creating content and products that speak to them on a deep level. Even if it isn't obvious, that means something. It will be what spurs your brand evangelists.
What is the term for returning customer? Have an identified word or phrase for this for your team.
Regardless, your research in this area should be thorough and never ending!