Are you doing research to start a global logistics company? Maybe you aspire to own one of the top 100 logistics companies. Transportation and logistics is connected to the economy. Ask these four questions now…
Thinking About Owning A Transportation And Logistics Company?
Getting into any new industry is difficult if you are a newbie, right? Well, transportation and logistics is one place where it's not too hard to affirm a spot as a recognized, legitimate business. But staying successful is absolutely the hard part.
If your business plan and recruitment aren't solid from the very first day, you're going to find yourself in hot water. It doesn't matter if you're starting your transportation company with just a minibus and some hope – you need to be prepared to face the competition.
It's a busy, and even tricky, industry you'll enter. There are some important considerations to make before you get started hauling freight. So, let's take a look at four questions to answer before starting a transportation and logistics company.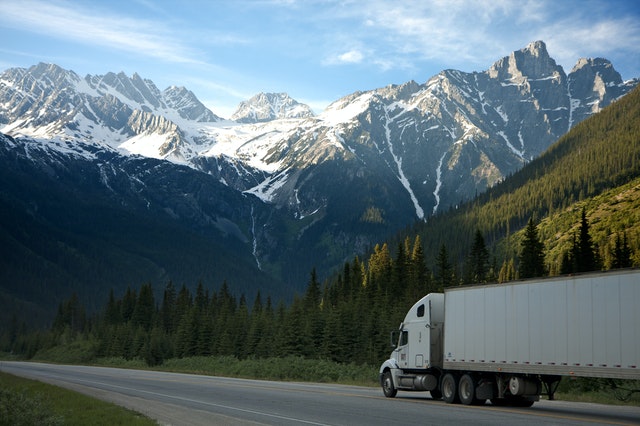 What Are The Costs?
You don't have to be a financial genius for this one. You do, however, need to have a basic idea of the funding you're going to need when you launch a business of this type. You need to know:
Where you will find your capital
The complete list of all startup expenses
Probable operating costs
Reasonable salaries for new and future staff
Just to start.
Transportation and logistics operating costs should be realistically known from day one while you are planning the budget. If this is not an area where are feel strong, consider hiring a knowledgable consultant.
What Should My Fleet Look Like?
As a transport and logistics company, your fleet is the key piece of the puzzle. You'll be moving freight that customers depend on your team at both ends of the customer chain.
You don't want to be the company who gets quotes with search deliveries only to have a small van for a large load – it's embarrassing! You want to establish in advance the types and sizes of loads you will handle.
It's all relative. The smaller loads come with smaller costs, the bigger the fleet, the bigger the costs.
How Do I Secure Financing?
It doesn't matter how you pay for the vehicles, but the cost of financing your transportation and logistics business is … huge.
You need to understand your finance options and how you plan to purchase your trucks, cabs and tractors, as well as all of the needed related equipment. Options to look at:
Financial lease options
Extended rental agreements
Installment sales (you own the vehicle at the end of the lease)
Also evaluate if you will need funding for startup operating costs, insurance and fuel.
How Available Is Transportation And Logistics Training To Help Get Me Started?
There are indeed accredited training courses to help you. Search first in your local area for opportunities to gain the best qualifications and accreditations.
If you are researching and gaining familiarity in a bootstrapped mode, consider working with a trucking company to get training and secure a position in the industry for awhile to earn some experience.
If you are in a secure funding position, look at your competition and see where they started out. The way you start your business should be strong enough to ensure eventual success and surpass your competition!
These steps will help you get on the road with your business – literally – and allow you to start building a great customer base.