Are you in charge of developing blog content for a business website? Looking for blog content ideas that will both inform and engage your target markets? Discover four tips that will help you deliver right now…
How To Create Blog Content That Edutains Your Target Markets
If you blog for your business, you want to make sure you're avoiding the worst content marketing mistakes and offering the best possible experience for your readers. The perfect blog post will be interpreted differently by every reader. Keeping that in mind, there are definitely elements of your blog and specific strategies that can be applied to make your content stand out.
Here are four tips for writing memorable and engaging blog content for your business website…
Make It Unique
A key question to ask yourself before writing a blog post is:
Why should my reader read my article over all the other content available on the Internet?
Because, let's face it, pretty much every topic under the sun has been covered. Your choice of topic may be limited to what is relevant to your business and helpful to your audience, yet you do have a choice to make when it comes to the position you take on the topic.
Ask yourself:
What is it about my perspective that is unique? What do I bring to the table?
To drill down into this concept of 'uniqueness,' consider what skills and experience you have that make you the expert on the perspective you want to share.
Make It Useful
Even if your blog post is brilliantly written and offers a unique perspective on your topic, it will not resonate unless the content you are providing is actually helpful to your audience.
You can attain expertly written posts using services such as Fatjoe's blog writing service where writers create content to suit your blog and write to make it engaging, which will maximize your audience's interest and the success of your blog. For executives looking for help with publishing content or ghostwriting, executive communication services are available.
It is vital to grasp that idea in order for your blogs to make an impact. Your content must:
Address your reader's interests
Offer solutions to their problems
Touch on their unique preferences
In short, your blog content needs to speak directly to your reader in an "edutaining" way. To achieve this, you will need to research your audience and understand who they are as people.
Optimize It! (SEO)
Chances are, one of the main reasons you're keeping a blog is to help your business website climb Google's search rankings. Your blog content strategy includes search engine optimization.
Of the most important things to consider when writing a title are your keywords. While your focus should be on your reader, ideally, you also want a strong SEO element to the title as well.
Tip: Do some keyword research in Google Search Console to make sure you're optimizing your language choice for your business website's search rankings.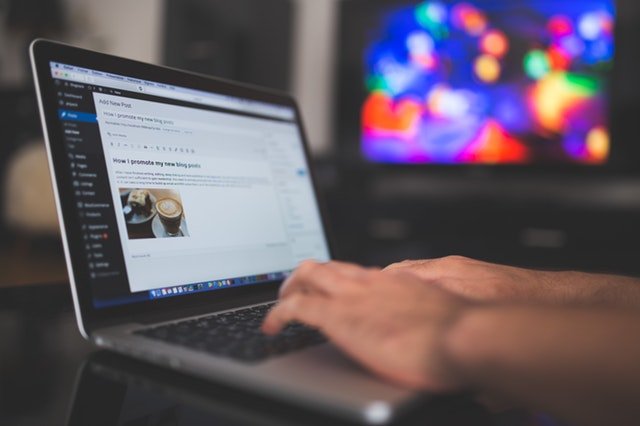 Craft a Gripping Opening
The opening of a blog post includes the headline and first paragraph. These first hundred words or so function as your hook to get people reading. Even if the body of your blog post is solid in terms of relevance and interest, failure to provide a captivating opener will fiercely limit its appeal.
Worse still: without a captivating title, your reader probably won't even click on your article headline to view it in. And this is not just anecdotal: research suggests that eight out of ten people who open a blog post do not read to the end.
But how do you write a good opener?
Make it original, but don't over complicate things. Your headline must be clear and let the reader know what to expect to learn from the rest of your amazing post. Here's a good opportunity to think about the problem you are planning to solve for your reader, and try to reach out to them in a way that demonstrates that you understand their struggle.
Final Thoughts About Your Blog Content
Whether you're keeping a blog to bring readers to your business website for sales, or you're looking to create community, writing a blog post that connects to your audience is the key to boosting engagement.
The above tips will help you craft blog articles that people love to read and share with others.