What is brand voice and why does it matter? How do you define your unique brand voice and implement it in your business processes? Those are good questions asked by all good business leaders. This article offers you six steps to take from the beginning and into the future…
Brand Voice Guidelines All Companies Should Live By
There's never a second chance to make an excellent first impression. For small businesses, it's easy to get lost in the sea of competition with mega-corporations.
Running a business that appears disorganized or without clear branding can set you back. In some cases, it could mean you don't stand a chance against your competition. Looking professional with clear branding isn't as challenging as it sounds. But it requires effort to polish your image.
This article walks you through six smart ways to amplify your brand voice.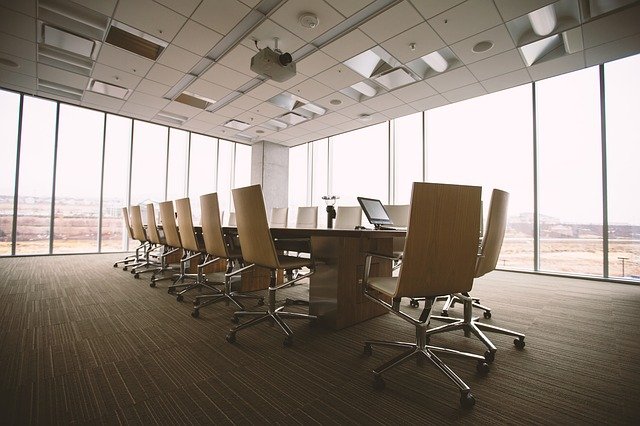 Invest In A Professional Website
The best way to create an impactful brand awareness is by having a professional website. It will contain the necessary information about:
Services and products you offer
Your contact information
Business hours
Location
Your business website should be user-friendly, mobile-friendly — the online headquarters for your company.
If you have little or no knowledge of how to set up a website, it is best to have a web designer create one for you. Once you launch your website, invest in optimized content to increase your Google rankings so customers can easily find you. To optimize your content, make sure you're familiar with google algorithm updates 2021.
Implement Brand Voice Into Your Office Location
If you have a physical location for your business where customers walk in, it must appear clean and attractive.
Make your exterior look as appealing as possible by sprucing up your landscaping. Regularly give your flowers and hedges a quick trim. Or hire a company like K&E Flatwork to:
Maintain your parking lot
Mow the grass
Keep landscaping beds neat and tidy
For your interior, ensure it is well-organized, clean, and with the necessary equipment. Your logo should appear somewhere on the door and interior walls so people know where they are. Also implement your brand colors in your decor.
Have A Dedicated Business Phone Number
Many businesses underestimate the benefits of having a dedicated business phone number. Instead of giving out your personal mobile phone number, share contact details of a separate business number.
When a client calls on the business phone number, you can answer professionally without being caught off-guard. If you're trying to cut costs, you can set up a Google Voice number or consider using a toll-free 800 number. If you choose the latter, see if it is possible to brand the number in some way.
Create A Brand-centric Email Account For Your Business
Yahoo and Gmail email addresses work just fine with friends and family. However, if you're a business owner, you should understand the essence of having a business email address that matches your domain name.
Work with a dedicated email provider to get additional features like online storage and document editing for enhanced reliability.
Be Present On Social Media
The internet is filled with platforms where businesses can reach their potential customers. You don't have to be on every social media platform to engage with your target markets.
Start taking professional photos of your products, employees, and office, and use informative captions to engage with potential clients. Fish where the fish are: Post regularly where your ideal customers hang out online. If you're not social media savvy, work with a social media strategist who can regularly update posts and respond to fans and followers.
Design Branded Company Business Cards
Business cards are an ideal tool for marketing your business when you interact with potential customers at a networking event. Be the one with the card everyone will remember!
You want business cards that are professionally printed and can include all relevant information like your:
Logo
Address
Phone number
Email address
Website address
Get creative with size and shape, and implement your brand voice by using brand colors and fonts. Use color photography if possible.
The Brand Voice Bottom Line
Attract more customers by giving your business a more professional look. Start with your physical location and be consistent onto your website and social channels. Invest a professional website, dedicated business phone number, and branded email account. Print business cards for marketing during events and grow your online presence through social media.
No matter how people reach you – Online or offline – they should know without a doubt they are interacting with your company, your brand.