Your brand needs a social media presence. If you're serious about success with social media marketing, you're going to need someone that can ace a social media savvy job description. Here are four ways you'll benefit…
4 Ways A Social Media Savvy Team Member Will Benefit Your Business
In the technological world that we live in in 2021, you really do need to have a social media presence to successfully advertise and reach your clients. At least 71% of people surveyed said they were highly likely to recommend a brand or product to their friends or family if they had received a positive experience online.
By 2025 the projected number of Facebook users in the US is set to reach more than 235.15 million. So with this ever evolving trend of social media use, as a business owner you want to be there. Particularly when you have 2.6 billion users worldwide accessing Facebook each month. To put it a different way, you want one of those searchable clicks to be heading towards your business' website.
Here's why you should hire someone with social media savvy…
First Things First: Legal Jargon
When you form a company it is always useful to be aware of any legal processes or aspects of starting up a business which you are not fully aware of but will be important to include. Especially when it comes to intellectual property.
We recommend consulting a legal advisor. Delegating it or keeping up to date with all the legal jargon, procedures and relevant paperwork is vital.
Legal matters to be aware of:
Taxes
Copyright content
Establishing your domain name
Trademark
Privacy and Security
Website Terms of Use
That's just to start. Depending on your business type, there may be more.
Reap Four Benefits Of Social Media Advertising
Attracting Your Target Audience
The first positive and useful aspect to social media advertising is how you can reach your target audience on a large scale. Once word spreads about your brand amongst people through sharing photos or mentioning your brand name, your clientele will flourish nicely. In turn, sales should increase.
2. It Usually Costs Less Than Traditional Advertising
Advertising your business through Facebook, Instagram and other social media, is likely to cost a lot less than other advertising options like billboards, newspaper ads or glossy magazine promotions.
The traditional method of printing certainly takes longer to process compared to social media platforms. Social ads are more instantaneous and offer tons of data that allows for deep targeting.
3. The Success Of Your Online Advertising Is Trackable
Once you establish your ads and campaign strategy online you will be able to track success by analyzing the consumer response and whether there was a boost in profits.
This is something you would not be able to do with print advertising. You can easily make any necessary edit mid-campaign. Right now, social advertising offers the highest value of all types of ads.
4. Quality Not Quantity
You might be tempted by the notion of spending a few dollars to gain some Instagram followers. In fact it is not advisable. Fake followers offer no value. These false numbers will not provide anything positive for your business, and will only make you look untrustworthy.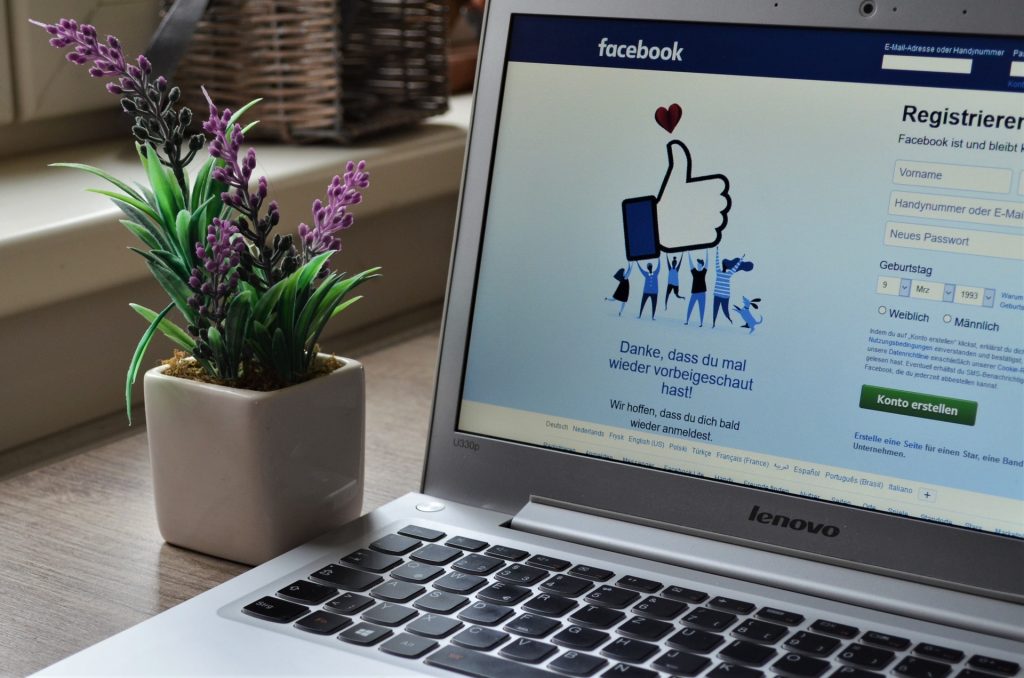 Attract Customers To Your Brand
Being visible on social media platforms enables you to be creative with your Inbound Marketing. As opposed to the traditional method of seeking out your target audience, Inbound Marketing does the reverse and draws the clients to your brand with the use of bold and unforgettable content.
Content you might use:
Blog articles
Informational video
Live video
So how you present and advertise your business is important. Visuals are the most engaging type of social media marketing content. You want to be as memorable as possible to the consumer with catchy branded phrasings and vibrant colors.
Draw Inspiration From Other Social Media Savvy Companies
Instead of just viewing other companies within the same field as your business as mere competition, you could use them to your advantage in a positive way. You could adopt a B2B marketing strategy (Business to Business) where another business could, in essence, help you grow. 
Consequently, your marketing messages would be tailored in a different way to attract potential clients, as your language and goals would be different. At least 83% of B2B companies utilize email newsletters as a way to communicate effectively and increase brand awareness. So it is smart to use this type of marketing to jolt your business growth.
A savvy social media manager can monitor your niche and the social landscape and effectively do this for you.
Utilize SEO Tactics
In order to be prominent online, using an SEO (Search Engine Optimization) company to boost your presence, allows you to be seen higher up the list in search engines rankings on Google, Yahoo and other search engines.
Essentially you want to be featured on the first page as many people are unlikely to scroll past this page to find the information they are looking for. At least 75% of people rarely scroll past the first page of search engines.
Someone social media savvy will keep your social media profiles current and active. This will prove beneficial, many online social efforts are ranked in search. Many times it will allow you to appear prominently on the first search page.
In turn, your visibility online will increase and draw more potential customers to your business. The more incoming online traffic you can achieve, the better your chances for boosting leads and sales.
An SEO company would aim to increase your visibility online so that when people online type specific words, your business would be featured within that search. The SEO professionals would also look at your website and recommend improvements to increase online traffic towards your business.
While many times a separate SEO team or professional can provide the most optimal results, some social media savvy professionals can handle initial SEO work. A good social media manager will understand search engine optimization as well as issues pertaining to intellectual property.