Does Instagram influencer marketing work? A good question! This article covers costs, real life examples, common errors, and how to be successful at any level into the future…
Guest Post by Gaurav Sharma
How To Control Instagram Influencer Marketing Cost And Execute An Effective Campaign
Influencer marketing is a lucrative form of marketing that can give you up to $18 in earned media value for each $1 invested. It gets better. Instagram is the #1 influencer marketing platform, according to 79% of marketers.
One of the major reasons for this is the high engagement rates. For instance, nano-influencers experience an engagement rate of 8%. Influencers with more than 100,000 followers average 1.5% engagement rate.
However, influencer marketing doesn't guarantee success. You need to get everything right in order to make the most out of your campaigns. That's why it's critical to know about the most common mistakes that marketers make in their Instagram influencer marketing campaigns as well as how to avoid them.
Here are five instagram influencer marketing pitfalls and how to avoid them:
1. Choosing Wrong Influencers
It is essential to partner with the right influencers to make your campaign successful. If you choose an influencer whose target audience doesn't match yours, then you may not get the optimal engagement.
Similarly, partnering with fake influencers can damage your brand's reputation. As many as 63% of marketers have faced influencer fraud in the past, so it's necessary to be cautious.
How to find instagram influencers?
Don't blindly decide based on their number of followers. It is crucial to check their engagement rates and audience demographics for your Instagram influencer marketing campaign to be successful.
2. Being Insensitive
Instagram influencer marketing is a great way of promoting social causes. However, without the correct approach, you could trigger the wrong impression. This is the last thing that you want as it can cause serious backlash for your organization.
For instance, Pepsi partnered with Kendall Jenner to show global diversity. However, it came across as insensitive. The campaign recreated a scene from a Baton Rouge protest. In this, Kendall joined a Black Lives Matter protest and police were deployed to control it. Kendall offered a Pepsi to the police (see video below).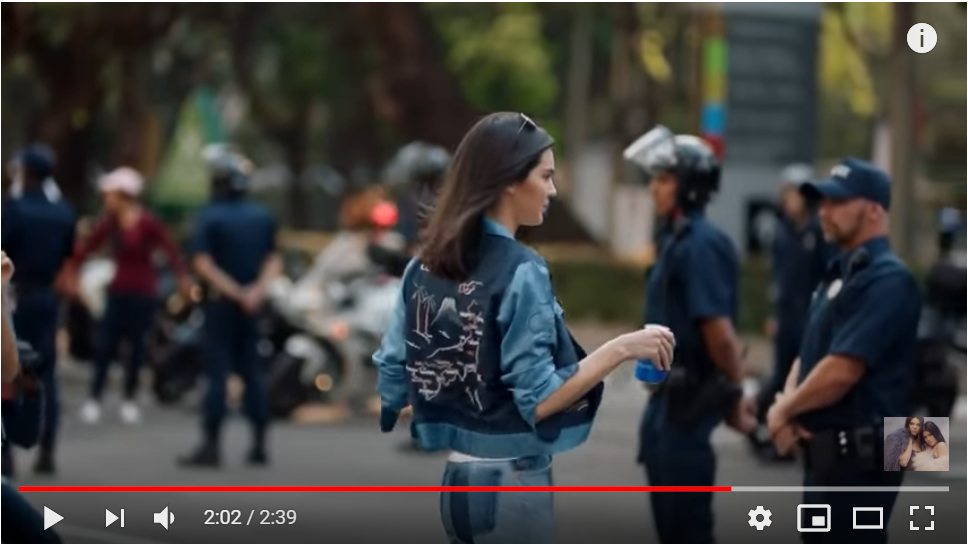 This ad wasn't well-received, and people felt that it made the entire protest seem very trivial. After receiving a lot of flack from the public, Pepsi apologized for the ad and removed it. 
Committing such a mistake can harm your brand's reputation so you must have a formulated approach to Instagram influencer marketing. It should be the partnered job of both the brand and the influencer to be aware of sensitive issues.
3. Overspending On The Campaign
You can expect to get a decent ROI when you spend wisely on your Instagram influencer marketing campaigns. If you end up overspending, you may not see good returns and may even run into losses.
That's why it is critical to have an idea of how much you should spend on different aspects of the campaign. One of the biggest expenses in Instagram influencer marketing campaigns is the influencer fees. Avoid overspending by having a solid idea of how much to pay them.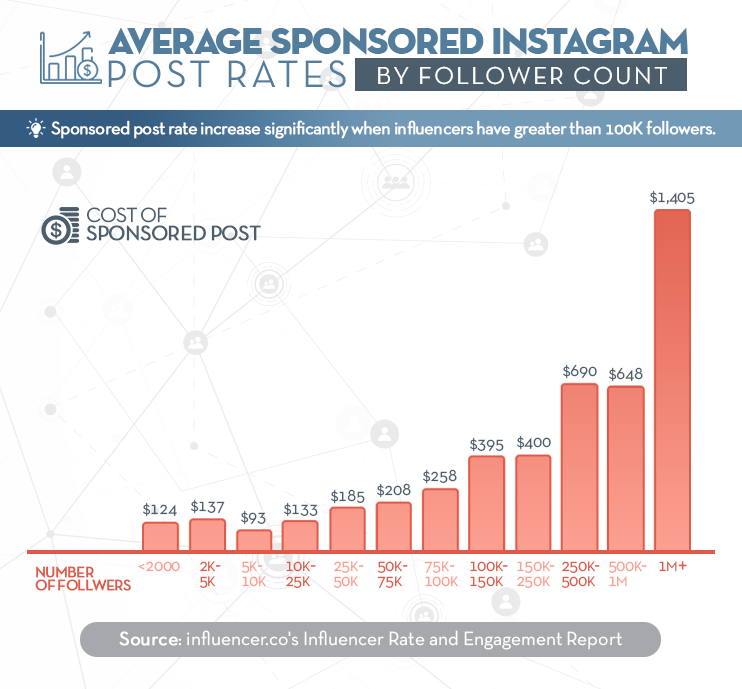 4. Ignoring Rules
Both influencers and brands should act responsibly when they're promoting products. It becomes even more important when you're promoting medicine or food items. If the medicine you're promoting can lead to side effects, you must state so or you may face the brunt of:
Your audiences
The FDA
Your competitors
The general public
For example, Kim Kardashian partnered with Duchesnay to promote their morning sickness medicine, Diclegis. She posted a photo of the drug on Instagram and stated how it helped with her morning sickness during her pregnancy.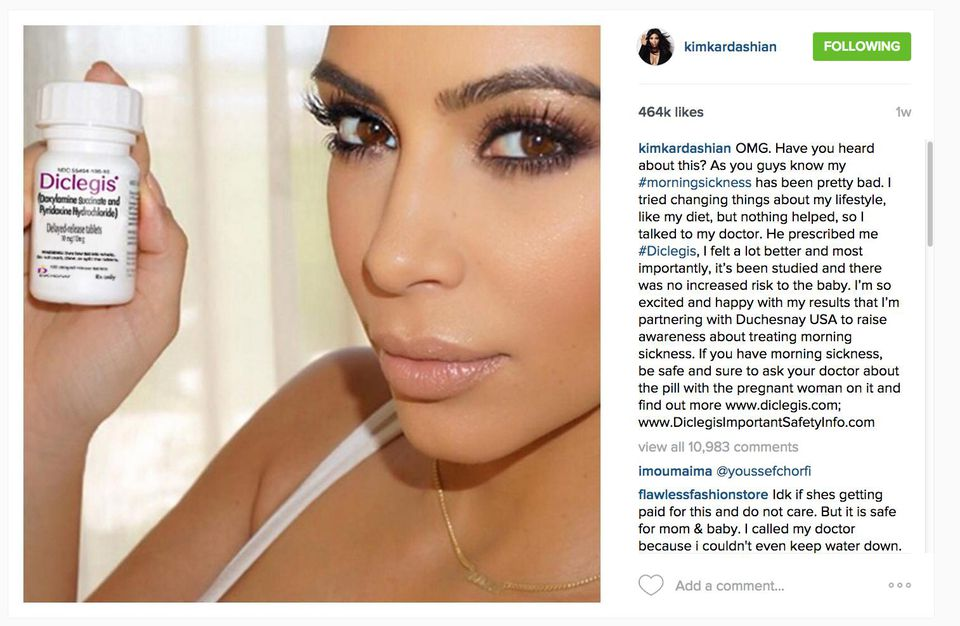 The FDA spotted the post and found that it was overly promotional without mentioning the risks involved. They warned the brand that they'd face action if the post wasn't corrected. Kim instantly removed the post and uploaded another one where she mentioned the risks related to the drug.
While they did avoid facing regulatory action, it generated a lot of negative publicity for both the influencer and the brand. This is why it's always better to be as transparent as possible with your audience when you're partnering on Instagram influencer marketing.
5. Providing No Or Too Much Freedom
Influencers are creative folks who know what works best with their audiences. That's why it is important not to limit their creativity. Give them some freedom with regards to the type of content they create for your campaign.
At the same time, you must also keep in mind that you can't give them complete freedom as you need the campaign to go in a certain direction. There should be rules to follow so that there's no serious backlash from the campaign.
The key to succeeding in Instagram influencer marketing is finding the right balance between the two. Ideally, you should give influencers some guidelines on how they can form their content. This gives them the freedom to create what they like, and at the same time, it helps you avoid controversies. Win-win.
Final Thoughts
Instagram influencer marketing can help you take your brand to the next level by:
Increasing your reach
Getting new leads
Generating sales
However, all of this is only possible if you avoid the pitfalls. By adhering to the guidelines and being sensitive about issues, you can avoid sticky situations.
It is also critical to know how much to pay your influencers and give them the freedom they deserve. Lastly, you must put enough effort into finding the right influencers for your campaigns in order to succeed at Instagram influencer marketing.
What are the other pitfalls that can occur in Instagram influencer marketing that you may know of? Let us know in the comments.
Author Bio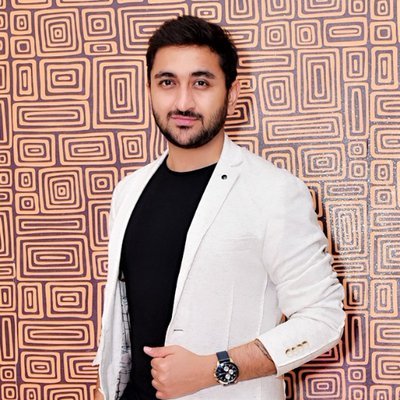 Gaurav Sharma is the Founder of Attrock, a digital marketing company. He works closely with top marketing influencers and has helped numerous brands, ecommerce firms, and SaaS companies grow. He is also a certified Google Analytics and Google Adwords specialist and regularly contributes to reputable publications like HuffPost and TechCrunch. Connect with him on LinkedIn and follow him on Instagram.