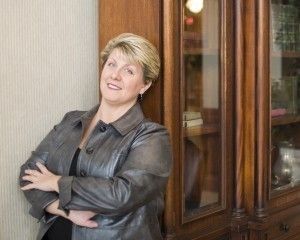 "Be the fireworks for those you serve!"
I am the Founder and CMO at Idea Girl Media, and am known as "the idea girl" for my enthusiasm in successfully probing creative angles to promote my causes.  I have authored such pieces as, "The Jerry Maguire Guide For Social Media Professionals," and "Lets Get Social: What Does That Really Mean?"
Kay Frances, author of The Funny Thing About Stress, describes my technique: "She was able to take what was basically a murky concept for me and turn on the light bulb!"
My background includes more than fourteen years in international education connecting people globally and nurturing long-lasting relationships.  During that time I was designated by the US Department of State for specific program work, and trained with a former US Ambassador.  This positions me well for work with regulated industries.
As a veteran to the worldwide landscape, I led in-depth cultural trainings on social customs for groups outside the United States. I also led educational tours for Smithsonian Student Travel, engaging followers and encouraging dialogue around targeted topics.
In my local community, I lead by example:
Served as President of the Board of Directors for my local YMCA.
Graduated with honors from Clinton County Leadership Institute.
First to use email marketing for political campaigns in the region.
Managed a 4-man highly contested political race, achieving 51% of votes.
At a time when a regional anchor employer discontinued 8,000 jobs in my community, I raised more than $30,000 in 6 weeks.
In the social space:
Received Honorable Mention in the Expert category, 2013 Small Business Influencer Awards.
Received Commendation from the Senate of the State of Ohio for Outstanding Attainment in Social Media, 2013.
Managed back to back #1 state-level social media campaigns for tourism.
Achieved a #1 ranked answer on Quora: How Can You Tell A Good Social Media Strategist From A Bad One Before It's Too Late.
A social media leader, I help business brands, public figures and non-profits achieve social media success and positive online reputation.  My clients typically experience increased traffic to their websites, significant fan and follower engagement, new leads generation, collaborative strategic alliances, and even awards given by respected sources of their industries.
Those I have mentored have seen lucrative growth.  From another social media professional: "You pushed me to bring my A Game to the table in running my company in ways you will never fully grasp.  You keep me motivated to do my best work every day."
My work is regularly featured on my own blog, Steam Feed and Search Engine People.  I have been featured at Forbes, quoted on Business Insider, and I am a contributing author at Social Media Today.
More personally, I was raised by parents of German and Polish heritage — service-oriented, determined people.  I am the daughter of an Army Captain and Vice President of Sales and Marketing for a Marriott Company.
Idea Girl Media is an international Social Media Marketing Agency currently working most often with clients in the fields of Real Estate, Interior Design, Restaurant Dining, Travel Services, Entertainment, Automotive Technologies, IT, and Government Agencies.
Keri Jaehnig – Untraditional Resume
If you were led to this page from the "12.5 Reasons" page, and are ready to learn more about how we might work together, I would smile and encourage you to click the "contact" button above so we can talk optimistically about next steps.