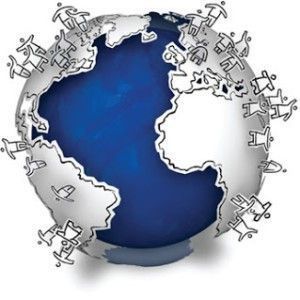 Management | Mentoring | Consulting | Training
What Is Social Media?
 How Does Social Media Help Your Business?
Drives traffic to your website where you can focus on converting visitors into customers.
Builds your business reputation within your market place and fosters trust with your audience.
Allows you to market your content to a wider audience and encourages people to share and talk about your business/services/products.
Has some search engine optimization (seo) benefits such as the creation of links back to your website together with likes and shares which may indicate to the search engines that people value your content thus enhancing your online reputation.
Which Social Media Platforms Should You Use?
Each business, individual or non-profit has a distinct audience and they are not all necessarily on the same social media networks, but in all likelihood you will need to have a presence and engage on at least two of the following platforms.
Facebook
Twitter
LinkedIn
Google+
YouTube
Pinterest
Instagram
Foursquare
How Idea Girl Media Can Help Your Business With Social Media
Idea Girl Media can help you to create a strong online presence through social media that will help you build meaningful relationships via Facebook, Twitter, LinkedIn, Google+, YouTube, Foursquare, Blogs, Pinterest, Yelp, and other appropriate social communities.
Idea Girl Media wants to help you achieve your personal brand, business brand or non-profit goals.
Services include technical set-up and social profile development to assist you in increasing your online presence.
contact me for personalized social media strategy
If you were led to this page from the About Me or 12.5 Reasons page, and are ready to learn more about how we might work together, I would smile and encourage you to click the "contact" button above so we can talk optimistically about next steps.