Need to do social media marketing strategy? Then you need to know how to do a basic social media audit to get it right and surpass your competition.  This plan will help you do it without investing in expensive tools…
8 Important Steps To Your Social Media Audit
Some of us see or hear the word audit and our eyes get BIG.  The words social media audit might make some run for another room!
But if you're here, you understand the importance.  Plus, relax — I'm going to simplify it for you to create for yourself a good, yet simple enough social media audit template.  You should refer to this about once a quarter to stay on top of your online presence.
A few years ago, I performed a social media audit for a coaching professional.  It took me an entire day with almost no breaks.  The result was a 29 page document – Certainly all-inclusive, and a thorough social media audit report.  Something like that would be different than what we're trying to accomplish here, and found on this site as an individual social media audit service.
In contrast, what you'll find on this page is not meant to be a complete A-Z social media audit program.  More, something that gives a personal or business brand a good, clear picture of their situation so they can move on to other decision-making processes for their marketing strategy.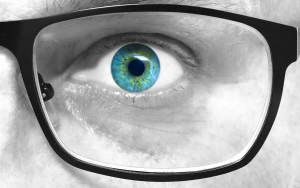 In this article you will discover:
How to see what your fans and followers see when they visit your social media channels
How to optimize your website for social media
How to optimize your social media profiles
How to effectively plan changes to surpass your competition online
Each section of this post has actionable insights or ways to take action so you get the most possible from the social media audit process.
Good for some startups, small to medium sized businesses, and the DIY Social Media Marketer.
So, lets get to how to do a basic social media audit!
WDGS
In long form: What Does Google Say?
Before anything else, log out of ALL Google platforms & products and "Google" your brand name.
What do you see?
What is on pages one and two?
Are there profiles that should be deleted or merged?
Do you see results for pages that have nothing to do with your brand or yourself? If so, what can be done to change that?
Now, put yourself in your target customer's place…  What would they think of the results they see?
Take Action: Jot down notes on what you want to change.  Remember, it's about your fans, followers & target customers.
Social Media Audit – At Your Website
First, you need to decide what you want to happen once your target customer reaches your website.  Once you are clear on that one very important thing, you can answer this next set of questions correctly.
What do your website analytics say? When people reach your site from social platforms, what happens? Do you need to make adjustments to site design and/or content to keep people on your site?
Is your website mobile responsive? (if you don't know, it probably is not & this should change)
Are your social icons "above the fold" on your home page?  If not, why? Does this fit your strategy?
When you click the icons, what do you see? What would your target customer think?
Is it easy to connect with you from all pages on your website? If not, what needs to be done?
Are social share and social connect opportunities overly abundant?
Do your social media icons lead to the correct social profiles?
Is it possible to use links leading to specific URLs on your social properties?
Social badges & widgets – Are the ones you're using conducive to your social strategy?
Are the social badges & widgets located in logical places on your website?
Your website should be mobile responsive because the majority of web traffic is now coming from mobile devices.  If your website is not equipped to handle that, your people that reach your site from mobile phones and tablets will become frustrated and head somewhere else, your competition.  This is like leaving money on the table.
Also, social badges and widgets are fun, but they can slow down your site, and make it hard for your web visitors to navigate and find what they are looking for.  Again, test and opt for what will intrigue your target customer and also keep your website efficient.
Actionable Insight: You must be clear on your social media and online marketing strategies for this part of the social media audit to be effective.  Everything else stems from here.
An Evaluation Of Your Social Profiles
Hopefully before this point your brand has adopted a social media policy for both people that work with your company or organization, and the public.  It is also a good idea to follow it.  🙂
In all that you do online, your goal is to take the steps that attract people toward you and your brand.  Consistently ask: Are we being conducive to our niche?
Have you posted your social media policy at your social profiles, and somewhere on your website?
Does your current social media portfolio serve your fans, followers, and target market?
Are your keywords included in your bios, descriptions, summaries, and shared content?
Are your bios and keywords consistent and appropriate for each social platform?
Are multiple types of media shared to entice different preferences (Links, images, video, etc.)?
What is the date/time of your most recent post or tweet? Are you updating consistently?  If not, why?
Your posted content – Is there a good balance value information and selling/marketing messages?  

(Think 80%/20%, respectively)

Are you posting curated content and your own content?  

(50%/50% is fine)

Are your apps all optimized and old ones unpublished?

(Facebook)

What do your platform analytics say? Is there a spike of negative feedback that needs attention? Do you need to tweak what and when you are posting?
Are there social networks that would be more beneficial?  Are there platforms where you should focus less attention or abandon?
Are you using all potential opportunities to build your email list and drive traffic back to your website?  All available platform tools to effectively market your brand?
If you are using online advertising, what do your analytics and reports say? Are there opportunities to make them more effective?
What is your brand's perceived authority on services like Klout, Kred, and PeerIndex?
Are you designating the appropriate manpower and effort to maintain your online social properties? Do you have the manpower to maintain your desired social media portfolio?
Remember, social media is about them (your fans, followers, and target market), it's not about you.  Continue thinking about how they would consider your answers and new implementations.
Also keep in mind that Klout, Kred, and PeerIndex scores should NOT be your top priority.  In fact, they are only a guide to let you know that things are progressing, or, if you see big drops in scores this is a signal to hop in and look for the problem and work toward the solution.
Actionable insight: Keep in mind that you can audit your brains out, but if you are not committed to making a plan to implement changes and maintain the results, it is all just notes on a page.
Branding
Your goal is for your web visitors to know they have reached your online social properties wherever they connect with you.  So, there should be no doubt in their minds from platform to platform.  The next steps of your social media audit should focus on visuals and voice…
Is your logo clear, awesome, and consistent with your other online properties?
Would your audience feel your social properties are appealing?
Are your images crisp and clear?
Is branding consistent from website to all social platforms?
Does your brand voice positively affirm your business purpose and mission?
Is your use of color getting the desired type of interactions?
Does your bio include a URL that leads back to your website?
Are you using a different landing page for each social platform? This is optimal – Does the page still serve the goals and social strategy?
Is there clear evidence of your brand voice?
First and foremost: Be sure your brand logo and main images are captivating and delicious!  This is not a place to take short cuts.
Your social properties are your floor, or stage, to showcase your brand voice.  It's all about telling your brand story!  Your brand voice should sing and dance all over your social media profile pages — In a way that "edutains" your target market.  Is that happening?
Take Action: Have a brainstorming session on brand stories you want to tell in the next quarter.  Make a calculated plan to offer content that delightfully tells them.  Become clear, or more clear, on your brand voice.  Pre-write awesome blog posts to be ready at specific dates.  Consider the same for video.  You may want to include photos or graphics in your social media strategy.  Reach out to your audience to let them help you, or consider hiring this out if your company does not have the talent in-house.
Brand Voice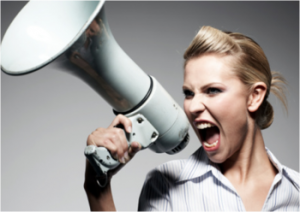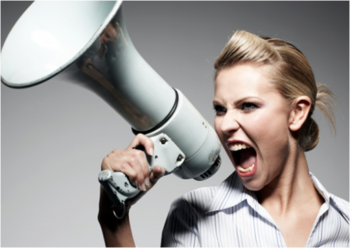 This one separates the grown-ups from the children.
What does the language look like from your most recent 20 or so posts/tweets?
Is the language mainly G-rated?
Would your grandmother understand what is being said?  Why or why not?
Do the words used prompt your target customers to engage with your brand?  Does what they hear speak from the correct angle or view to grab their positive attention?
Does text language and abbreviations appear in your posts and tweets?  If so, why?
Are you using branded and niche hashtags?
Do your shared images have a branded look and feel?
Do your videos speak to the brand look, voice and mission?
When you listen, what do YOU hear? If you were your ideal customer, would you identify with your brand?
Images are images – Use them to share your brand story.  Branding your images to lend more to your brand voice will surge you past your competition.  Sure – the logo.  But also consider adopting a "brand font" on any quotes or worded images.
More and more brands are even consistently using a specific filter for their images on social media channels.  You should find evidence of this in later steps of your social media audit.
Actionable insight: Back a bit, by 2018 more than 84% of communication would be visual. In 2020, the statistics show the trends to be true. Set yourself up for success by optimizing your brand's images and video. And keep updating.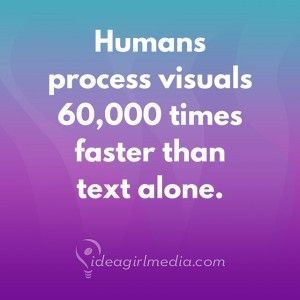 Engagement 
The entire reason you are on social media is to engage with your current fans and followers and attract more of your target market.  Pay close attention to this detail!
What does engagement look like?
Do your interactions seem to be coming from your target market and superfans?
Do you have frequent spam or interactions from those that are not your target audience?  What could be causing that and how can you fix it?
Can you identify your super-fans? Are there trolls that should be banned?
Are you getting likes, comments, and shares?  What could help increase these?
Is there an appearance of a responsive brand?  If not, why?
Could a contest or promotion work well to improve engagement?
If contests or promotions were implemented in the past, can you access the information to improve and succeed in the future?
You should also be staying aware of how your competitors are doing with engagement on a very regular basis – Even weekly.
Monitoring Tips: You can set Google alerts to help you monitor, or make it a point to visit competitor profiles at a designated time each week.  Alternately, make interest lists on Facebook and include those Facebook Pages and create private lists on Twitter that include your competitor's profiles.  Sprout Social (referral link) is great for monitoring key words and even your own brand – A night and day difference if you're really serious!
Evaluate Your Competition
You may want to divide this into it's own section, where you might take a break before tackling this step.  It is more tedious than difficult.
I suggest choosing three to four of your top competitors and taking good notes as you follow the steps above to perform a social media audit on their social profiles and online properties.  Notice what they are doing correctly, and where they are lacking.  Also log what intrigues you that you may want to implement.
This will result in some excellent insight!  You will either discover that you are a rock star in your immediate niche, or you will learn what you need to do to be that rock star.
For more fun and extra credit: Choose a big brand or two that you would like to emulate and do a social media audit for them.  Record those notes as well.  You can grow into some of the ideas, or jump in right away.  Some of the techniques big brands and franchises are using are not that difficult.
Act On The Results Of Your Social Media Audit
Make a plan.
Go through all the notes you made during your social media audit, and prioritize the items on the list.  You may have to:
Edit bios and descriptions
Set up new accounts
Create new content
Obtain new graphics and/or videos
And potentially other.
Be sure to imagine these changes as your web visitors would see them to get the maximum benefit.
Actionable Insight: Now that you have done the work to complete a social media audit, your new social media marketing strategy should include the designated manpower and effort to maintain your new, customized social landscape.  In addition, you should be willing to commit to facilitating this new plan for a year, with quarterly reviews to flex with social media landscape changes as needed.
Social Media Audit Summary
Whew – You made it!  Some hearty steps in this social media audit, but a solid path to help you stay on track.  You should now know how to:
Evaluate your social profiles
Optimize the connection between your social properties and your website
Positively amplify your brand voice
Monitor your competition
And hopefully a few other tricks.
Neglecting the periodic social media audit of your online presence will eventually cost you and pave the way for your competition surpass you.  However, staying on top of periodic reviews can reward you with more inquiries and customers.
Regularly performing this type of evaluation will also be a key ingredient to successful holiday marketing efforts, as you will already have all of your Christmas trees in a row! 🙂
Do you have questions on how to accomplish some of what needs to be done?  Contact a social media consultant or online marketing professional to help you get organized and formulate your new social media marketing strategy.
Your Turn To Audit
The floor is yours!  I'm curious to know your thoughts…
Were you surprised by this list of questions on the social media audit?
When are you scheduling the time to get this done and implement any changes?
For more experienced social media marketers, what did I leave off of this basic social media audit list that would be helpful to others?
Please share your questions and comments in the box below!  😀
Note: If you found this article helpful, feel free to bookmark it to use it as a guide during your next social media audit.