With the social landscape becoming more competitive, it's more important than ever to use proven techniques to stay ahead of your competition online…  Here are 24 social media tips for business brands and the DIY social media marketer in 2014 and beyond!
DIY social media marketer, ready for social media tips to help you ROCK 2014?
Like Social Media Tips 2013, these tips were actually counted down on Facebook.  Stay for twenty-four, but you will find twenty-five social media tips on this list to continue the adventure!
This list has become a tradition each year.  For those that have followed along, you should see quite an evolution from last year to this year — Social media tips and tricks perfect for DIY Social Media…
24 Social Media Tips For The DIY Social Media Marketer In 2014
1. SOCIAL SMART BUSINESS TIP
Plan – Social media marketing is about storytelling.  Have a plan for the story you will tell – By the day, week, month, and year.  But be open to adjustment to allow for real-life developments!  Tell those stories as they occur.
Here is a calendar of holidays to help plan & include fun: http://www.brownielocks.com/month2.html
2. ONLINE MARKETING TOOL
Website Effectiveness – If you want your website visitors to interact with your website, it's important to provide a website that allows them to do that.
These three tools together will give you a good idea of what your audience experiences at your site.
3. ONLINE PRODUCTIVITY TOOL
Trello – Organize your workflow, collaborate on projects, make to-do lists with time deadlines, archive, store image files, and more.  If you're clever, you can even make a content calendar that includes images for planning.
It can cut down on paper use, and even become your "online office."  Of the social media tips on this list, this is the one that could help you the most if you're serious about organizing your social media in 2014!
4. SOCIAL TREAT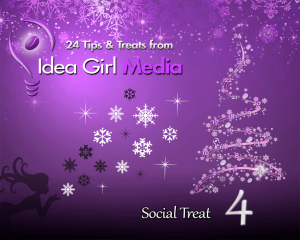 Coupon – Discount off a private social media critique session.
While there was an expiration date attached to this coupon, if you contact me and mention the "24 Social Media Tips For 2014" post, you can still receive a discount on this service.
5. PERSONAL EFFICIENCY TOOL
E.ggtimer.com – Use it like an egg timer or a count down timer.  Really easy!
It's great to keep yourself on-track for focused bursts of productivity!
6. SOCIAL MEDIA TIP
Be aware of the windows of time your audience is online, per social network. On Facebook especially…
Vary your posting schedules within those windows to keep your EdgeRank up with as many fans as possible to keep your posts appearing in your fans' news feed.  Your ideal time windows may change on specific days of the week.
Of my social media tips, this one will service you well.  Your novice friends will think you're a social media ninja!  😉
7. SOCIAL MEDIA TOOL
Why give you 1 when I can give you 2 social media tips?  Timing & being present when your audience is there is important. Try:
Note: People tend to visit social sites at similar times, so Tweriod could also indicate when fans may be on Facebook. Also use Facebook Insights for this info & compare data.
8. FACEBOOK PAGES TIP
Use applications on your Facebook Page to provide "fan candy" & resources that help tell your brand story.  There are many easy options nowadays & lots of opportunities to make this FUN!
9. FACEBOOK TOOL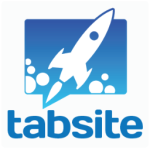 TabSite App – Import your Twitter, Instagram, Pinterest & your website onto Facebook!
My favorite for Facebook Tabs!  Really love the Website ReSizer and social platform tabs (Twitter, Pinterest, etc.).  Great presentation, easy to work with AND mobile-friendly!!
10. FACEBOOK PAGES TIP
Vary your post types each day & remember to re-call your Facebook Tabs from time to time.
11. FACEBOOK & PINTEREST TOOL
Instagram – Makes photos and short videos delicious & creates lovely content to pin on Pinterest!
I like it because it makes even the worst photographer look good on the platform!  And, it's gaining more popularity all the time – Be there in 2014!!  Connect with me here
Watching how Instagram is evolving, I'm tempted to put this one on a "Social Media Tips For Realtors" list!
12. TWITTER TOOL
Twitonomy – Twitter analytics.  Track your mentions, RTs, following and search.
Very cool because you can see your mentions by geographic location on a kinetic map!
13. TWITTER TIP
Again, a 2-fer — Two Twitter Tips In One Groovy Place:
Make it easy for tweeps to RT your tweets. Leave 15 or more characters open space at the end of each tweet. (Some even keep tweets to 120 characters)
Use Twitter Lists! To organize your contacts into groups, but also for social listening
14. LINKEDIN TIP
Individuals – Participate in groups relative to your niche.  Answer questions in groups that lead back to your expertise and self-published resources.
Companies – Publish and keep current a company page.  Use the new "Showcase Pages" to highlight your company's achievements, intellectual assets, community projects – Many options here!
Even if you are not yet sure if you want to maintain an elaborate Company Page on LinkedIn, you will want to save your brand name with a basic presentation if this is part of a long-term plan at all.
15. LINKEDIN TOOL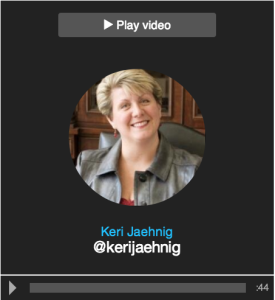 Vizify – Out-Of-The-Box Thinking: This is a good cousin, or companion, to LinkedIn!  A fun, creative way to highlight your accomplishments and work experience.
Vizify is colorful and allows you to make a "Twitter movie" of your Twitter activity.  See mine here
Note: Vizify was purchased by Yahoo, in March 2014.  At this time, profiles are no longer archived unless users have opted to preserve them on their own.
16. GOOGLE+ TOOL
Hangouts – Such a free and easy way to meet with professional contacts and collaborators!  Also a rich haven of online discussions with niche experts.
The tool kit allows you to personalize your experience and highlight your personal or company brand.
17. SOCIAL MEDIA METRICS TOOL
You do need to be measuring – To know results & pin-point places to improve for success.  4 Free suggestions:
Facebook: https://www.facebook.com/YOURPAGENAME?sk=insights
Twitter: http://ads.twitter.com/ (log in & click "analytics" at top)
Pinterest: http://business.pinterest.com/analytics/ (or at your notifications button, home & top right when you are logged in)
HootSuite: Hootsuite has free analytics for networks you use within tool.
Note: For the Facebook Link, insert your page name where it says "YOURPAGELINK."
18. SOCIAL TREAT
This was a dollar amount coupon for my monthly Social Media Mentoring Program.  Includes:
Monthly online conference
Monthly innovation workshop
Quarterly round table
Private online community offering 24/7 access to Q&A
Occasional downloads & "swipe files"
Sneak Previews on my publications and resources
While there was an expiration date attached to this coupon, if you contact me and mention the "24 Social Media Tips For 2014" post, you can still receive a discount on this program.
19. GROOVY IMAGE TOOL
PicMonkey – Easy online image editing tool – Individual images and collages.  http://www.picmonkey.com
Ribbet – Online image editing tool with a few more bells & whistles.  http://ribbet.com
Photofunia.com – Insert your favorite images into real life situations for profound effect!  http://photofunia.com
Canva – New image editing tool with new trendy image templates – Free & paid options.  http://canva.com
Photopin – Creative commons gallery that can offer very interesting images for blog posts.  Instructions provided for lawfully using each image.  http://photopin.com
These are the image & image editing tools I use most often, and the favorite of my social media tips!
20. CONTENT MARKETING TOOL
Tweak Your Biz – Tool that helps you generate GREAT titles for articles & posts, so you can increase likes, re-tweets and shares of your content!.
http://tweakyourbiz.com/tools/title-generator/index.php
It offers a thesaurus for more ideas too!
21. CONTENT MARKETING TOOL
SlideShare – Put your presentations in slide show format for people to download & share!  Connect it with LinkedIn.
Feel free to connect and view some examples: http://www.slideshare.net/ideagirlmedia
SlideShare creates attractive content for your brand, can be shared easily, and gets great traction in Google search rankings!
22. SOCIAL NETWORKING TOOL
Social Ears – Track online trends for your network, find influencers in your niche, surface hot content to share on your social networks.  Can track hashtags with paid plans.
I like "what's hot," and the customized build of communities to observe.  Quite robust and can be set up for simple to quite advanced use.
This one is completely new to my social media tips list; New to the social landscape in summer 2013.
23. MOBILE TIP
GroupMe – App that allows you to message and collaborate on-location with team members in multiple locations so the conversation is visible to all, and just the group.
Plan projects while at a large national event, as well as relating important information with team members for a short, set specific time frame.
24. SOCIAL TIP
Consort & collaborate with nice professionals that compliment your business objectives.  Platforms like Triberr make this easy!
25. SUPER SAVVY SOCIAL BONUS
FREE Webinar – "7 Inspiring Ways To Ignite Instagram For Your Business In 2014"
Thursday, January 16, 2014 at 12:00pm PST/3:00pm ET
Gain tips, techniques & new tools for your business for effective use of Instagram in the new year — learn from LIVE examples & Q&A time!
Not Just Social Media Tips For The Holidays
While the images are wintery with a hint of a holiday theme, this collection is definitely social media tips for business, and works very well for the DIY social media marketer to use in 2014.  All through the year, and beyond!
Prefer to see them all on Pinterest?  Hop over here for the visual experience!
Lets Shake Your Social Tree
Now it's your turn…
What questions do you have about the list above?
Did I leave any tips or tools out you felt really could make the difference in 2014?
Please put your questions and comments about these and other social media tips you'd like to see in the future in the comments box below!  🙂