Are you an entrepreneur or new business content writer looking for business writing tools to help you publish great quality content?  Guest author, Gloria Kopp, helps you discover ten that are easy to work with for top notch results…
Guest Post By Gloria Kopp
Are you an entrepreneur looking for business writing tools to help you publish great quality content?
Entrepreneurs undoubtedly have a lot on their plates. Every decision in every aspect of their business lands on their shoulders.  Not every business owner can afford business writing software or has time for extra business writing skills training. So, anything that makes an entrepreneur's life just a little bit easier is a valuable asset!
When it comes to content creation, if an entrepreneur has decided to take on that task, there are a number of business writing tools that can assist in making this job easier and more efficient, resulting in a higher quality finished product.
This article will feature business writing tools and helpful resources form around the globe, and will help you discover effective business writing tips for:
Sending effective email
Social customer service
Avoiding plagiarism
Writing for your intended reader
Just for starters.
Lets jump right in…
10 Easy Business Writing Tools For Entrepreneurs And New Business Content Writers
Email is a necessary tool, and a robust email list can be an incredibly powerful asset. Make the most of what you have by sending out the most effective, impactful emails. Like free email writing software, Email Excellence works with businesses to help improve business emails so they're living up to their full potential. 
Eliminate silly and embarrassing errors from your writing with the Hemingway app. It'll point out the errors you've made, along with making suggestions for improvements you could make. And, it will provide an instant readability score to assure the level of your writing matches up with your readers and intended audience. 
Editor's Note: Of the business writing tools listed, this one should appeal to bloggers looking to excel quickly in their niche.
3. Ginger
Working right inside of your word processor, Ginger expedites the editing process by letting you know if you've made an error right away. You'll be getting rid of nearly all of your misspellings, grammatical and contextual errors right off the bat, so you can save on turnaround time in the editing process.
Editor's Note: As far as business writing tools go, this is a favorite of many.
4. Help Scout

An entire cache of information and resources are at your fingertips through Help Scout. From acquisition to retention, anything you need is there for you to draw from. Use the tips and information throughout this business writing tool to direct the written content for your business.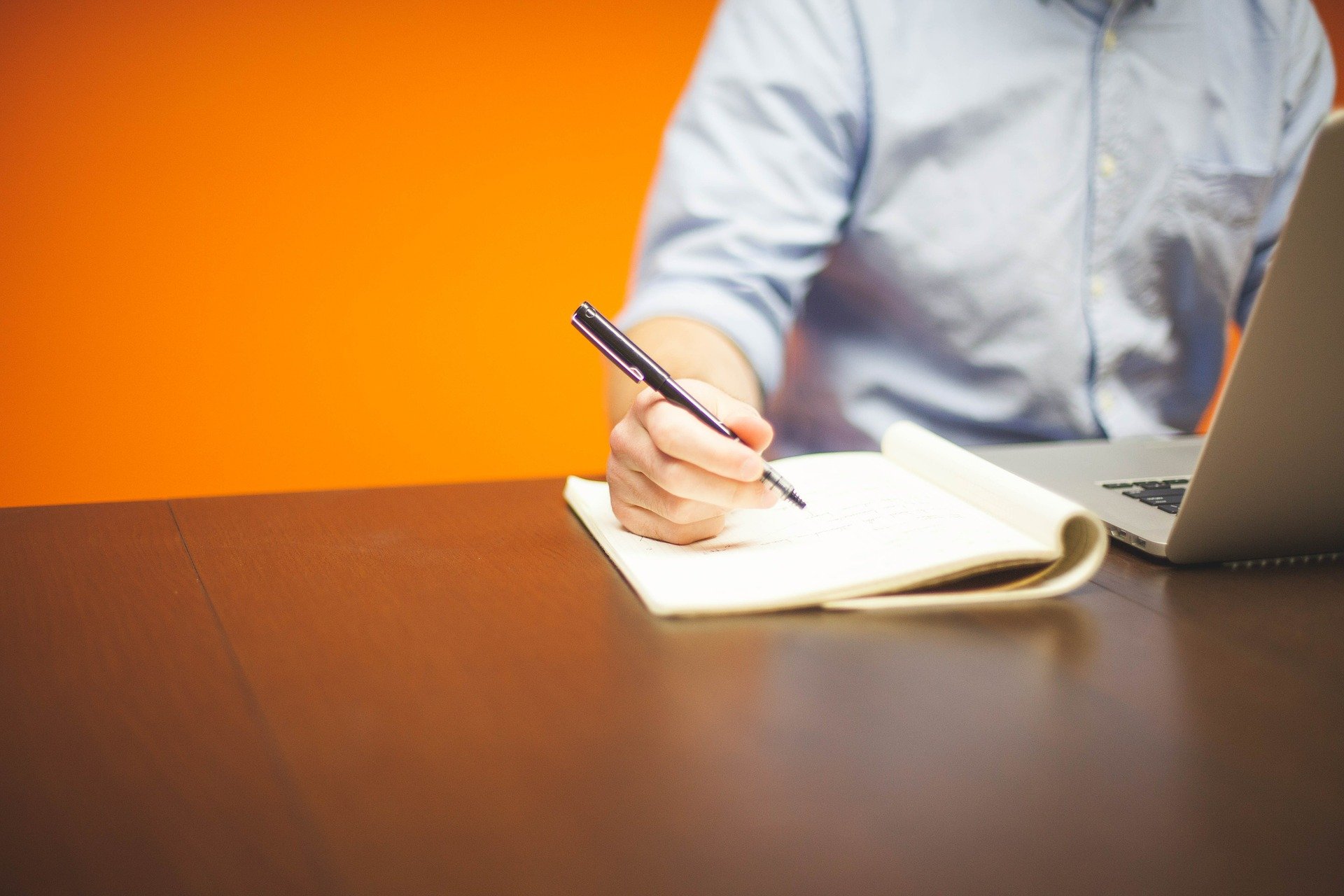 Quickly check the word tally on the content you've created with instant and accurate Easy Word Counter. It'll break your info down into words, characters, and characters with white spaces, so you'll know these important details about your writing.
Manage your social customer support in a single place through Buffer (Respond). It'll turn each of your Twitter and Facebook mentions and direct messages into tickets that you're able to easily view and respond to. Help getting through your queue of waiting customers with this social customer service management resource.
No one ever wants to be accused of plagiarism – especially when you've done it unknowingly or unintentionally. Educate yourself of the different types of plagiarism, so you don't inadvertently do something wrong.  Get some help from the guides at Australian Help. Along with plagiarism guides, you can also access grammar and citation guides.  
Editor's Note: This is a great resource for college students working to get a new business off the ground while still studying.
You always want to be sure your written content is on par with what your customers are expecting and can understand. Write on a level above their understanding or below what they're expecting to see, and you risk losing them. Measure the readability level of your content through Readability Score so you can make any changes if necessary.
9. Cite It In
When you draw information from outside sources, you want to be sure you're giving them proper credit. With a little help from Cite It In, you can ensure you're including all of the necessary information in your citation (attribution). Simply fill in the blanks and select the style you want, and Cite It In will do the rest – generating correct and appropriate notation of reference.  
Editor's Note: This is a student resource, but this will be helpful for some business writing.
10. ProWritingAid
Get feedback in real time, as you work in the word processor you prefer. ProWritingAid is downloaded right to your computer and runs through your word processor to point out your errors and give you feedback as you type. No need to transfer your work to a separate editor to check it, this business writing tool does everything for you right there.
Summing Up Business Writing Tools For Entrepreneurs
The above list is meant to give you identify tools you can use right away.  In addition, you hopefully gained a few effective business writing tips too.
Going forward, make use of the business writing tools available to you in order to make your life as an entrepreneur more enjoyable and a little less stressful. This will help you improve the level of your content, which in turn allows you to provide your readers with higher quality reading material and a more rewarding customer experience.
About The Author
Gloria Kopp is a creative writer and an elearning consultant from Manville city. She graduated from University of Wyoming and started a career of a fiction writer, now she works as a part-time editor at Resumention. Besides, she is a regular contributor to such websites as Essayroo, HuffingtonPost, Engadget and others. Connect with her on LinkedIn.