Starting a new business or re-launching your brand? These five low cost marketing strategies are commonly used and easily customized so you can sail ahead of your competition online…
Your Online Business Needs These Simple, Effective, Low Cost Marketing Strategies Now
If you want to grow your business successfully, then marketing is something you're going to have to get used to doing. This doesn't always come easy for everyone – often enough, those launching startups.
If you've never been involved with marketing and advertising for small business, it is easy to listen to too many consultants or the wrong business professional that would not prioritize marketing. Conflicting low cost marketing ideas might compel you to drop a particular marketing strategy and focus on one that worked for another business but may not work for yours. It can become rather confusing, but marketing to generate sales is definitely a crucial part of business.
In this post we will share with you some of the most simple, effective, yet low cost marketing solutions for your online business that are known to work. Below, find five low cost marketing strategies for startups and businesses re-launching their brands.
Social Media
When it comes to marketing, social media is one of the best tools available. Social media is free to use, and allows for potentially massive audience reach. Savvy individuals may find a certain amount of zero cost marketing here.
Of course, you can also use paid social ads. Unlike other forms of paid advertising, social media ads are still relatively low cost and have great targeting functions. You can really drill down to your ideal client and market to them in a way that is comfortable for them.
Webinars
Webinars are a surprisingly powerful marketing tool! So much can be done with a good webinar recording: 
Re-play the webinar for additional sales and connection opportunity
Upload to YouTube
Cut the whole video recording into clips to share and re-share on social media
Embed the entire video into a blog post article
Link to the video and/or blog post article in a guest post
Just for starters. The really great thing is once you've created a webinar once, you can use it to keep selling products or services over and over by setting up automated sales funnels.
Contrary to popular belief, webinars are really not complicated to set up. It's all about offering value. Plus, there are plenty of tools online to produce stunning results with minimal effort.
Guest Posting
Guest posting is where you write for other blogs and leverage their audience. This is a great way for both you and the host blog to publish good content and grow audience. It's a win/win/win, meaning all get great value from the content:
The host blog gets great content + new audience from your following
You get to publish on a blog with a great reputation + attract new followers from the host blog audience
The audience finds great information + discovers a new professional to learn from and follow
Of the low cost marketing strategies, there is a lot of bang for the buck here. Guest posting takes time and is some extra work. But the results are absolutely worth it! It's also a great way to build strong relationships for future collaboration and networking opportunities.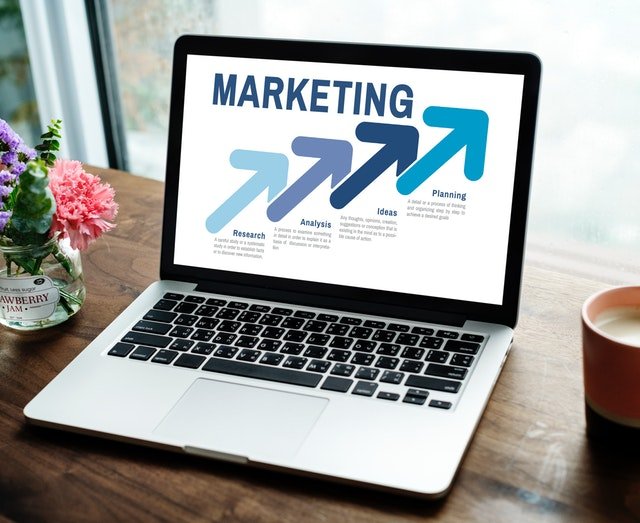 Blogging
Publishing to your own blog is also a great way to showcase your brand and attract your ideal audience. Blogging also contributes positively to your website's SEO.
Share company news
Spotlight staff achievements
Invite team members to publish about their work and ideas
Showcase customer milestones
Outline concepts important in your niche
Just don't forget that your blogging efforts should align with your online marketing strategy.
If you have a specific area of expertise and have good content to share on a consistent basis, blogging is definitely one of the low cast marketing strategies you should prioritize for your business.
Podcasting
If you're not confident about writing, then podcasting may be a better option. You can still share consistent and high value content that your audience can really relate to.
Podcasting may feel a bit overwhelming at first since it can seem technical getting things set up. However, it's not overly difficult and learned easily enough. As most things when it comes to marketing, it's mostly about the value you are sharing and the connection with your audience, and less about the platform used to share it.
Understanding the way your audience consumes content is an important factor to consider because they need to be willing to engage. If they are not hanging out where you are offering content, it is a fruitless effort. But find them where they are comfortable, and your audience will pay attention and implement what you're teaching them.
It's about them … it's not about you. At the same time, if podcasting isn't your thing, then find methods where you have greater confidence.
Final Thoughts On Low Cost Marketing Strategies
We hope that this article was useful in helping you to understand more about low-cost marketing strategy, and navigating what some feel can be overwhelming – online marketing. Even if you've never done any kind of marketing before, the low cost marketing strategies outlined above should make things easier because they're simple and widely used and tested.
It is important to remember that not all strategies will work for you, so start with what resonates with you and your team, and then decide which ones to test in the near future.
FJ