You know why your website is important. But do you know why and when to redesign your website? Here is a thorough list of eleven signs you should prioritize it right now…
How Often Should You Redesign Your Website?
We get comfortable, but … Websites don't last forever.
Technologies evolve
Trends change
Competitors compete
Sacred cows die
There will come a time when you need to get a new website with a completely fresh look and updated functionalities. How do you know when that time has come?
If you're considering hiring a website designer for a big redesign, you're on the right track. There are some things that you shouldn't dive into yourself. You need your business website to be as professional and functional as possible.
Take the time to research and hire the right website designer to handle the redesign for you. You take the stress off of yourself and spend time in your lane of expertise. In turn, you are able to use your time to focus on the things that grow your business.
Your website is the face of your company, it should be polished and attractive for the world to see. So, with this in mind, let's dive into eleven signs that you need to redesign your website — sooner than later.
1. Elements Don't Work
As your website gets older, you may find that elements start to break. Examples include:
This usually happens if you don't have a maintenance contract with a website developer. After all, if you don't constantly monitor, update, and fix your website, over time elements will begin to fail.
2. Doesn't Rank Well
Maybe your website never ranked well in Google, or maybe you have noticed your rankings drop. You might also begin to see that a key competitor starts to rank better than you, and pull business away from yours.
These are all signs you need to redesign your website and formulate a new marketing strategy.
3. Low Traffic Levels
This point follows the previous, and is particularly important if you intend to stay competitive.  When rankings fall, do does your website traffic.  When online traffic decreases, that will probably have a negative effect on your bottom line.
This, right here, highlights the true importance of an updated website.
4. Low Sales/Conversions
Following the train of thought, low sales/conversions is another reason to redesign your website. It is often the case that there might be something in the existing design that is causing the low sales/conversion rate.
A good website designer will recognize these problems and ensure they don't occur on the new version of your website.
5. High Bounce Rate
A website bounce is when a person visits your website and leaves without clicking on any links or menu items to visit another page — They only view one page. Although this is not an absolute rule, a high bounce rate is generally an indicator that there is something causing friction, or a reason for your website visitors to leave.
Customer experience on your website is so important. Even though you will only host your online guests for a short time, they do relate this to the quality of your business. It is to your advantage to keep them on your website for a longer period with a smile on their face.
Especially if it has been a few years since your last update, redesign your website to create the best customer experience possible.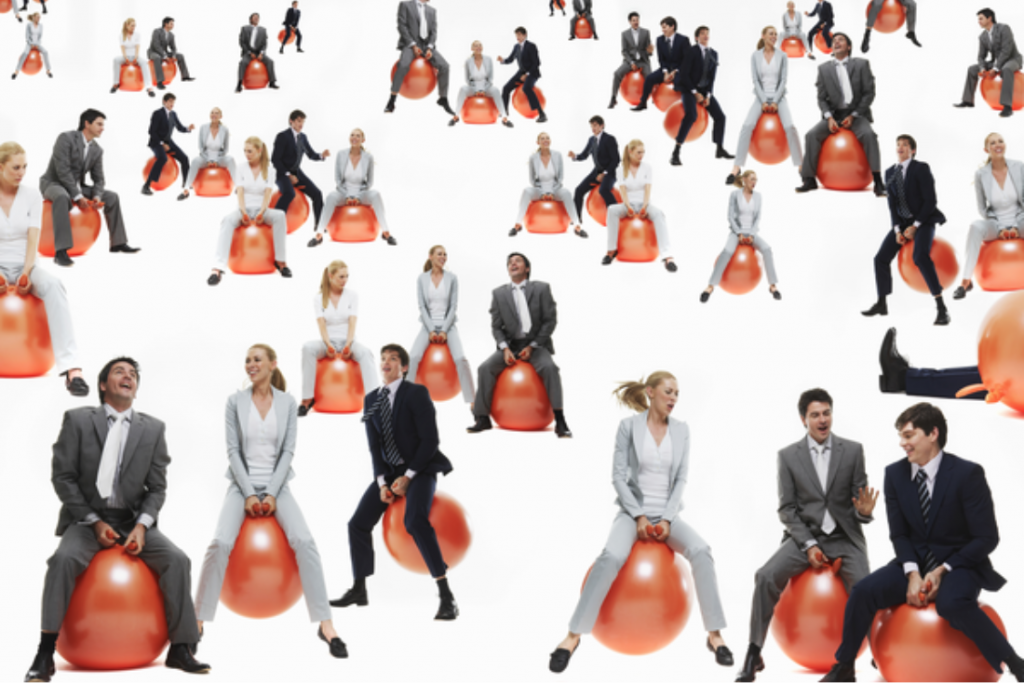 6. Loads Slowly
A website that loads fast is crucial to online marketing success. If visitors have to wait for more than a second or two for the main content of the page to load on the screen, you have a problem. They will click away and leave. A new website is likely to be the solution.
7. Loads Slowly On A Mobile Phone Without Wi-Fi
Following on from the point above, you shouldn't just assess page load times using a computer connected to the internet by broadband. How quickly your website loads on a mobile device using 4G is also important.
Put simply, it should load fast. And if it doesn't, you absolutely need to take action and redesign your website.
8. Doesn't Work Well On Mobile
Staying on the mobile theme, you should check all the features and functions of your website to ensure they work properly on mobile devices.
For example, are all the links, buttons, and menu items easy to tap with a finger? If something doesn't work or is difficult to use, you should consider getting a new website.
9. Hard To Manage
It should be easy to add and change content on your website. If it isn't, you need a better solution. This is especially the case if you built your own website with outdated technology.
10. Doesn't Match Your Business
Has your business changed since your last website was built?
Is there a different focus, has your business grown, or do you offer a different range of products or services than those displayed on your website?
If so, you need online representation that better suits your company!
11. Looks Outdated
Finally, compare how your website looks with your niche competitors as well as with other, modern websites on the internet.
Does your website look current?
Are you using similar elements as others in your niche and industry?
Would your team feel like you are keeping up?
If the consensus is your website looks old and tired, you should really consider getting a refresh.
Why Refresh Your Website?
Think of your website as the foundation of your online presence wardrobe. Like with seasons, you need to:
Update the look (pages)
Tweak the appearance (branding)
Bring in the right accessories (plugins)
Doing those things will improve:
Website effectiveness
Increase sales and conversions
Bottom line: You will need to redesign your website periodically. Is it due for that redesign now?
KWD