Whether you are looking to start a business or you already started one, you know the value of collaborating with talented team members. Here are seven reasons a degree in human resources will help you advance…
Could online learning be your answer to understanding human resources and expanding your business?
Are you looking for advancement and growth for your company? Do you need additional education to take your business in a new direction? Or, do you just love learning?
In recent years the prospect for all of these things has become much simpler with the advent of online learning. As long as you have a digital device, or a desktop, and a good Internet connection, you can study online to get any certification you need to be able to achieve your goals.
Today you have the choice of attending in a classroom environment or completing the work online. Not surprising: More and more people are taking the online option because there are so many advantages.
Any entrepreneur or business owner could benefit from knowing more about HR, as it is additional team members that can bring talent and growth to your company. Here's how to gain valuable knowledge about human resources to move ahead in business.
Studying In Your Spare Time
If you are:
Working a job before starting your business
Running your business on your own
Parenting small children
You may well have put the idea of getting additional qualifications on the back burner. However, with online classes you can study during your spare time from the comfort of your own home!
If you're serious about learning these skills and motivated enough to advance, you set the course for working on your Master of Human Resources. It's likely you'll be studying for a Graduate Diploma in Project Management, or a similar title.
Whatever your lifestyle, an online course will fit in with it.
Study first thing in the early morning
Study during breaks at work
Study when you get home from work
If you're determined, there's a way! Almost all colleges and universities offer some of their courses online so chances are good the classes will be available at a school of your choice.
Lower Costs
One of the attractions of online learning is there tends to be less fees than a typical classroom-based course. This is because they do not cost the educational facility as much to run so, in turn, they ask for less from the students.
There are other savings too…
Commuting
Parking
Meals out
You will also save the time you would usually spend commuting for schooling activities, which is an added bonus.
Remember, you will still have to supply your own computer, accessories and supplies. Expect expenses for books. However, Internet search options may help decrease costs on some resource materials.
A Plethora Of Resources
If you opt to complete a human resources course online, you do not need to consider the location of the college or university. The work is all completed and submitted remotely so it will not matter if you choose a school that is the other side of the country or globe. You will have access to the expertise you need no matter how far away from the university you are located.
If you need help during your program, colleges and universities have advisors you can chat with for advice and tutoring. Even students who want to be a surgeon can make use of virtual reality for learning. So, expect evolutions of technology to allow for enhanced experiences for gaining insight.
Help When You Need It With Added Bonuses
Have a late night question? Nervous about an upcoming exam? You just have to contact your tutor and they will respond with the help you need.
Additionally, there are often virtual groups where you can discuss problems with your tutors and other students. Depending on the school, online students may have more tutor time than they would have in a classroom because of the one-to-one interactions.
Even though you are not in a classroom setting, you have the opportunity to get to know other students in your curriculum. It is not unusual for students to swap email address or other contact details so they can help each other. That means you might make friends with students from other countries. The added bonus here is insight into other countries and cultures that you may not otherwise have come across.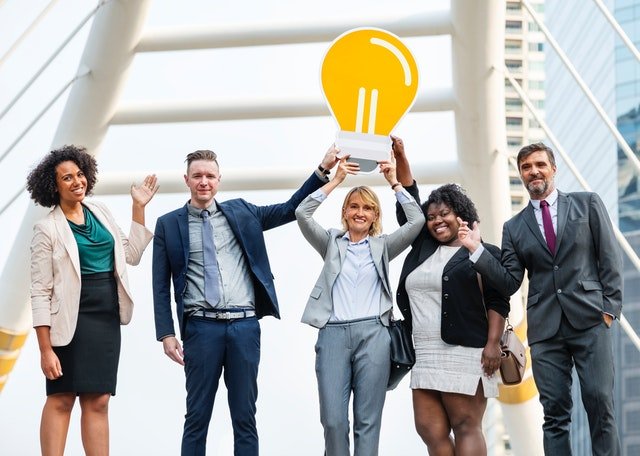 A Diploma Is A Diploma
If you're studying for a human resources degree online, you will do the same work as you would in the classroom. The diploma will be the same no matter how you study, though you still must complete the same credit hours and school specifications.
For a while, online courses were considered to be inferior, but now they have gained the respect they deserve and there is no difference at all between the two as far as qualifications. Your diploma will not show whether you completed the course in a classroom or online.
Master Human Resources + Improve Other Skills
Completing a course online will, no doubt, help you to improve your computer skills. You will use several different programs that you may not ordinarily use. This is worth putting on your resume. You may not earn a certification, but it is good for employer and clients to know about your special skills.
You will also hone your personal skills. Completing an online degree takes:
Determination
Dedication
Self-discipline
Time management
You will have to focus on the work to meet your deadlines.
A Great Option
Online courses do not suit everyone and there are those that would still prefer to be in a classroom environment. At the same time, online classes can be meaningful for students concerned about discrimination for whatever reason. That all disappears when you attend courses online.
Final Thought
If you are considering earning a Master of Human Resources degree, an online curriculum could be the answer for you.