Some know the advantages of remote working for almost a decade. Others are at an advent of working remotely. Tips and tools exist for all situations. This guide lists tried and trusted essentials for working remotely today…
Tips And Tools To Survive Remote Working And Virtual Collaboration (Inspired By The Coronavirus Pandemic)
The Coronavirus (COVID-19), has put the world on edge. To fight a pandemic the world has literally shut down.
Businesses are working to survive state and federal social distancing orders, dispersed staff, and even lay-offs. Everyone has had to make an adjustment of some kind to 'stay home and save lives.'
We have noticed just how much our way of life depends on certain freedoms and resources, haven't we? On the other hand, as business professionals, many did not expect to experience remote working on this large a scale.
Those working with online marketing and similar technologies have been living a life very similar to what many are just now experiencing. That's us here at Idea Girl Media! So … here's your resource guide for remote working.
First Things First
You will need a strong and dependable internet connection. Now that more people are at home using multiple devices, this is absolutely essential.
Use and connect with workplace systems as much as possible. This will save time later and keep every individual on your team on the same page when not working in the same place.
If your organization has used more traditional systems and has not yet implemented technology for work systems, the tools mentioned below will be helpful. When you find something works for you, consider inviting others relative to your projects onto the same systems.
Notes On Productivity
It is easy to get distracted and off-track! Especially if your job requirements are flexible regarding time.
Laptop computer on your lap while lounging on the couch? Tempting. But not the most productive. Create a dedicated space for work preferably with door that closes. This gives you clear mind and concentration, and separates work from family interruptions.
For yourself, have:
A morning routine
A set schedule including breaks
An end-of-day routine
Exercise
Don't let your work team down. Remember, everyone is in this situation. Also have a plan for family structure and let them know your personal plan so they know when they can count on you and when you need to work.
Time Management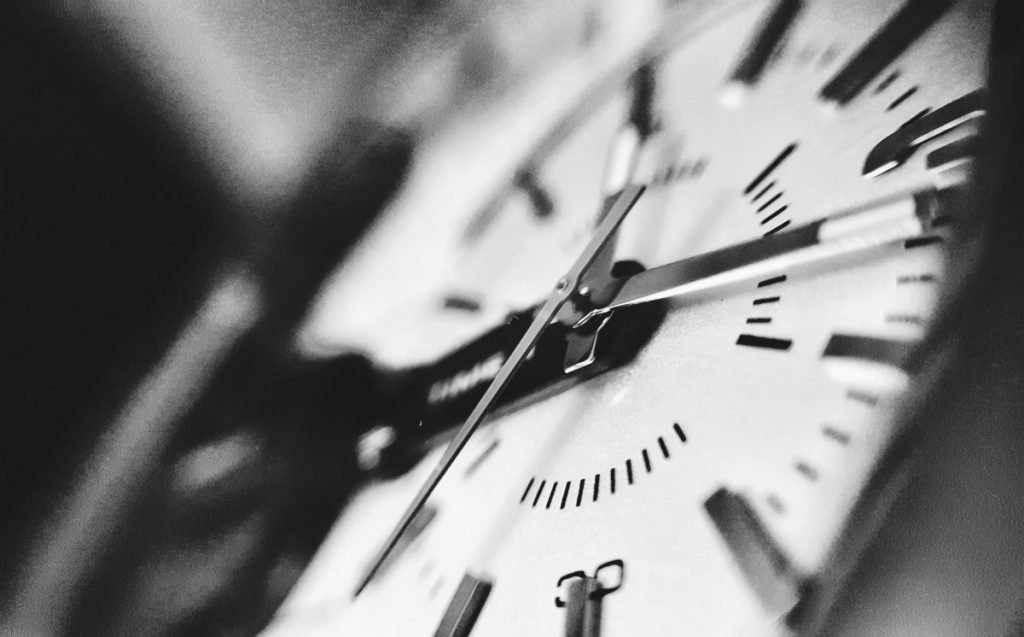 Everybody works for somebody. While working from home does have it's comfort and conveniences, if you want to keep your job, you need to perform. Not so easy without traditional office structure.
If you are able to keep yourself on-track without challenge, you deserve a gold star. For those interested in productively managing their time, there are time tracking tools to help you. Here are a few:
Toggl
Toggl is used by some high-profile business professionals and team leaders looking to make their staffs as efficient as possible. Find out how time is REALLY being used, and how you could be more profitable.
Harvest
Harvest helps you track time AND expenses and even helps you plan for the future. Offers individual and team pricing.
e.ggtimer
e.ggtimer is very simple. Set the timer just as you would a kitchen timer and the buzzer goes off when it should. Have a project you want to challenge yourself to get done in a flash? This is the one. Also good for business professionals with kids.
Each of the options above are slightly different. Take a look at them all and see which would be the best for your own time management as a remote worker.
Project Management And Remote Working
If you are collaborating with a large company or big brand, you may already have project management tool options you can tap into. However, smaller companies and regulated industries may not have a full technology portfolio or may not allow staff to log on from home.
Tools for lean and mean contractors and teams:
Trello – Easy to customize with both free and paid plans. Set deadlines, communicate, upload documents, decide who sees what, and more. Our project management platform of choice.
Google Drive – Store and work on files from anywhere, anytime. Collaborate and share. If you're already using other Google tools, this fits amazingly well for document creation. A favorite of remote working professionals. Also Google Forms and Sheets.
For teams with heightened need for structure and options:
Asana – Influenced by Facebook early on, this has become a favorite of tech influencers and well-known leadership professionals. A plush platform with sensible options for top-level efficiency.
Monday – A newcomer to the scene, but liked by many. Evolving options. It makes our MacBook Pro run hard, but easy to navigate.
Facebook Workplace – Think Facebook but with a different color tie. Streamlines work functions and community with your organization. Always a webinar training to help you understand the platform. Our thoughts: If you're already using Facebook … why transition?
Slack – Think workspace + community. In some ways, it's awesome. But we find it a distraction. The notifications can be an all-day job if you're not careful.
Communication
Communication is the most important part of any operation. This is true if you are part of a company or a contractor working on a project for an organization of any size.
Working professionals that have always gone into an office report they feel disconnected when working from home. Some think they are getting only 60% of the total picture of what is happening.
Email offers a mode of exchange. But it can also be monopolizing and overwhelming. When working from home, keep things as clear and concise as possible. Make a pact with your workmates that replies are only necessary when there are vital details.
If you have a phone owned by your employer, mobile texts can be an effective and time-efficient way of conveying shorter messages. Keep things simple and business only.
The above two options offer a journal of communication that can be referred back to, if necessary. Younger professionals and global collaborators may like WhatsApp. Especially because the internet connection is built in. But it is easy to lose time there, just as you would with Facebook Messenger.
Meetings
You will eventually need to chorale multiple people around a project, task or idea. Remote working means remote meetings.
It is absolutely possible for groups spread across a globe to "meet" at the same time in the same place. Below is a quick list of tools to help you do that.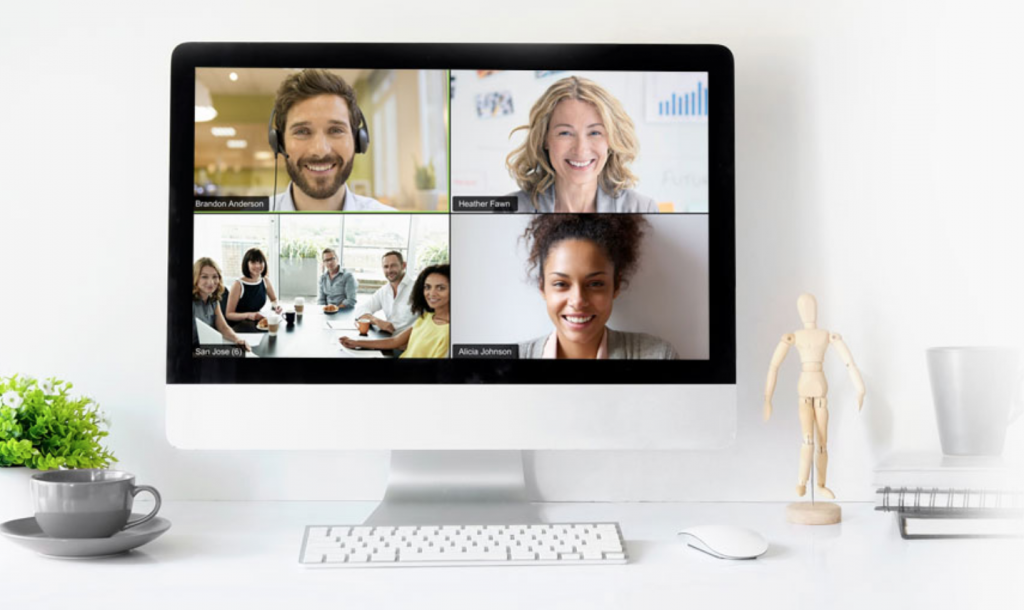 GoTo Meeting – The Cadillac of online meetings and video conferencing. Recording file conversions are easy, which is not the case with all platforms.
Zoom – The new shining star of online meetings and webinars. They offer free and paid options. The Coronavirus pandemic skyrocketed their platform to worldwide recognition.
Facebook Video Calls – This option is accessed through your Facebook Messenger. This is a great option for two people to quickly meet face-to-face. Remember, this is connected to a social platform. So you might fit in your ten minutes of Facebook social interaction after Facebook Video calls.
Google Hangouts/Meet – An option around for awhile, though less talked about these days. While many LOVE them, we've not seen optimal performance.
Update: April 2, 2020:
New Messenger Desktop App for Group Video Calls and Chats – This is an app download through the Microsoft Store or Mac App Store. If you've already made video calls from your mobile Facebook Messenger, this is just taking that technology to desktop. For everyone else, this is a Zoom-like solution through an app you've already been using. Read about it and view the video introduction.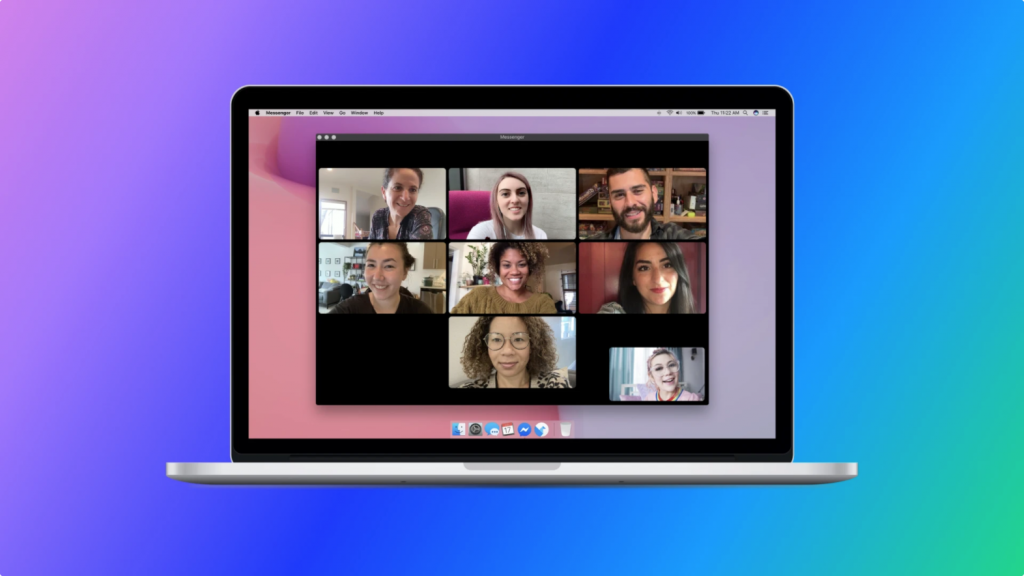 There are other options out there, and we've tested many of them. The list above are commonly used by seasoned veterans of remote working. Again, if your company or organization already has implemented a platform, don't stray away.
Brand Awareness
All companies and organizations should have a continuous plan for affirming brand awareness. Both online and offline. At times when we are social distancing, the main effort should be online.
For larger companies, there is probably a budget for SEO, banner advertising and social ads. While we're fighting the COVID-19 virus, increase the budget and include pandemic-sensitive messaging.
For everyone: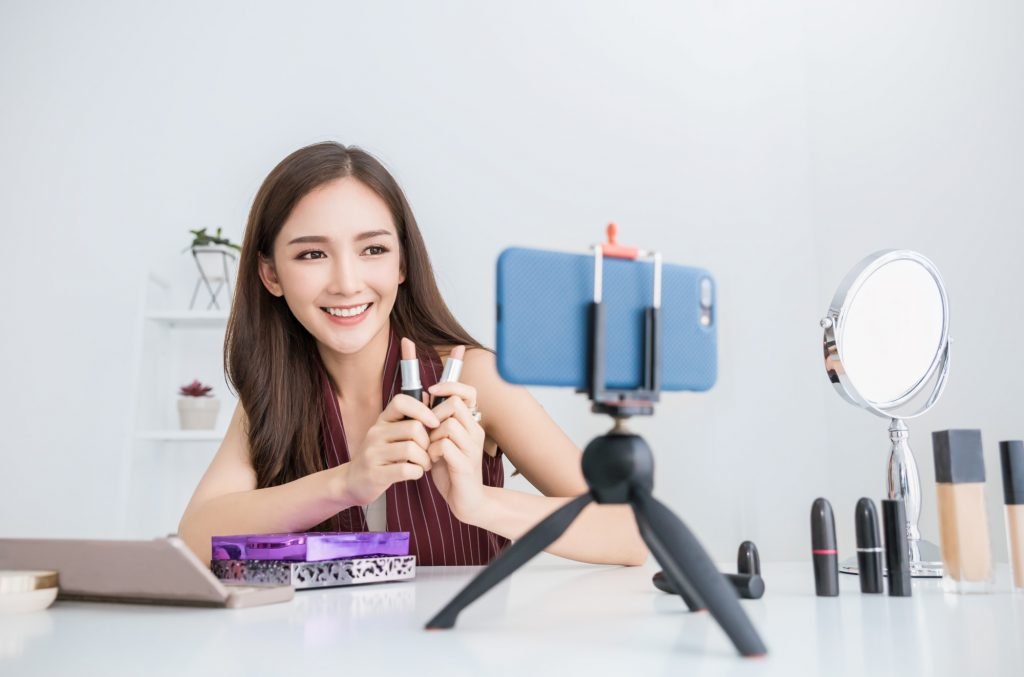 LIVE video
Social media stories – Facebook & Instagram
Strategic collaboration online with other businesses
All three should be part of your marketing strategy. It is true that people will be online more when they are working from home. Meet them there with engaging content. Live video will always get the most interaction.
Regarding collaboration, choose partners that do not compete with your brand, but have an audience that would benefit yours and vice versa.
Social Media: Your Friend And Your Enemy
Social media becomes a digital water cooler. We miss our friends and colleagues and check our channels for friend and family updates.
It is very easy to get "just a quick minute" syndrome. Either we're tempted too often, or we log on and just a quick minute becomes an hour.
Try setting specific times you check your personal social media and keep yourself to ten minutes at a time on work days.
Final Thoughts On Remote Working
The sudden movement of working from home to slow the COVID-19 pandemic could separate the leaders from the slackers. This mode of work – remote jobs – is not for everyone. Remote working requires commitment, discipline and structure.
For those navigating the Coronavirus Pandemic (staying home to save lives) we all must make the best of it. Following the tips and techniques above will provide a path forward for this temporary situation.
Still, the virtual collaboration is due to save companies and people money. So there will surely be some part of these efforts that will become permanent. Society will adjust. In turn, be prepared to shift with it.