Startups usually want to be on the list of new cutting-edge brands. And many achieve that status with the right business plan and innovation formula. Here are four ways to make your business cutting edge…
Is your business cutting edge? Not sure? Let's find out…
There are always going to be challenges involved in running any kind of business. That's something that has been true for as long as businesses have existed. However, running a business in the modern world presents a whole heap of very specific concerns that business owners have not had to deal with in the past.
One of the main issues is that our world today moves at a truly staggering pace. Thanks to the rise of digital technology and the proliferation of cutting edge technologies, everything moves faster every single day.
This means your business has to be keep up. In fact, if you want your business to truly succeed then it's essential you go beyond that. It's not enough to keep pace with everyone else and current releases … You have to get out in front of it.
With that in mind, here are four ways to keep your business cutting edge.
Pay Attention To Shifting Markets
For a long time it felt as though it was possible for a business to establish itself and then sort of settle down. The world was always changing but it was possible for markets to remain static for long periods. That's simply not the case anymore.
The reality of the current business landscape is that markets are always shifting. If you want to make sure your business is successful, you've got to pay close attention to when and how those shifts are happening. This is true regardless of your field or industry.
There are a myriad of factors that can influence the way certain markets behave:
Cutting edge tech developments
A change in housing price
Political climate
And that's just scratching the surface. As a business, to stay at the forefront you must stay aware of what the markets are doing.
Understand What Contemporary Customers Want
One thing that far too many businesses – even the well-established – fail to understand is just how much customer attitudes and desires can change over time.
This is especially true in our modern era because the rise of the internet, and in particular social media, has fundamentally changed the way that customers interact with businesses. From the way that people search for companies, to the way that they respond to different forms of marketing, what customers really want from your business could well be very different than it was even a couple of years ago.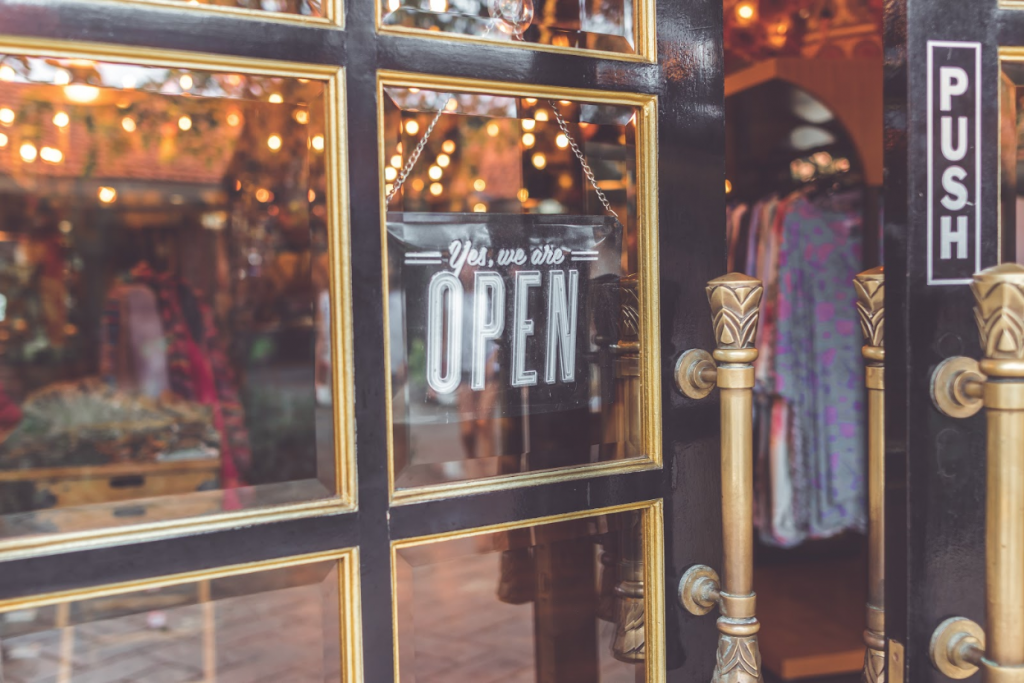 Never Stop Learning
One of the most dangerous things you can say as a business owner is, "You know enough." Sure, you may have a huge amount of knowledge and expertise, but things are changing so rapidly that it's practically impossible to stay ahead of the game.
As a business leader leading a team, you must be willing to learn and discover new things all the time. The moment you become stuck in your ways is the moment that your business falls behind the times. When that happens, trying to catch up again can be a serious uphill battle.
Embrace Outside Expertise
It's understandable to want to maintain a great deal of control over your business. However, it's essential that you understand what a double-edged sword that can be.
Increased control also means increased pressure which is something that can cause serious problems long-term. By embracing opportunities like outsourcing you can bring additional skill sets to your team. That not only takes the pressure off of you but can often be incredibly beneficial for your business as a whole.
Timeless Principles Also Keep Business Cutting Edge
Even as you're always looking to the future and finding ways your business can move forward, you shouldn't the many fundamentals of running any kind of business. The truth is there are plenty of concepts when it comes to running a business that are just as true now as they have always been.
Yes, you need to innovate within your niche. You also need to operate from a strong foundation. Build your business brand from a classic business model while balancing the priorities of new ideas. In that position, you will usually be able to stay ahead of your competition.