Everyone has creative skills. More recently, the world has discovered that many have creative thinking skills for students to tap into. Making wonderful people the new global teacher. Here are four things you need to spark a new stream of revenue…
Whether you're a business owner adding a revenue stream or a professional looking for a new business venture, you can leverage your creative skills to offer classes online.
Do you have a talent that you can share and teach other people, and that you enjoy doing?
Have you ever thought about turning this idea into a viable business that you can run from home, or from your laptop as a mobile entrepreneur?
If so, then you have many opportunities to capitalize on your intellectual assets. You could turn your personal talents into a money earning revenue stream creative skill into a money earning business by teaching others through online classes.
So how could you use your creative skills to generate additional income? This article covers the easily attainable things you need to get started.
Space To Teach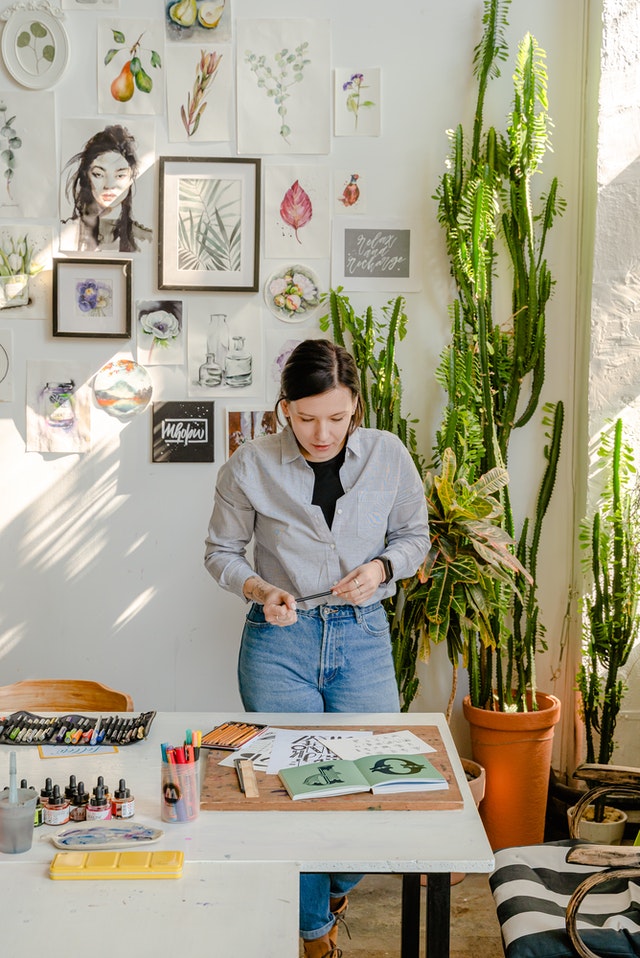 For any type of work you need a dedicated space. For presenting your ideas to others, you need a little space where you can comfortably record what you do on video.
If you have clutter that you want to get rid of and do not know how, then Estate Sale Opportunities might be a good idea. They would be able to assist you in organizing a sale to get rid of items you no longer need.
Ideally, you want the room to be include items relevant to the learning process so that people joining the class are not distracted by unnecessary items in the background. Commit to preparing your workspace to be conducive yet eye-pleasing.
Good Internet Connection
Video requires bandwidth. You will need a good internet connection to record and stream your videos online.
It is not optimal to teach over a slow and lagging internet connection. Students will get frustrated and click away, making your classes unpopular.
Also, have your iPad and cell phone ready for backup devices just in case.
The Equipment
You are then going to require the necessary tools to teach your creative class. It might be:
Or a fitness class.
If possible, include items that other people might already have at home or items that are not too expensive to acquire, so that newcomers to the class will be comfortable and inclined to participate.
Social Media Marketing
You will need to make people aware of:
Your upcoming classes
When they are taking place
How they can access recordings
This is where social media marketing is going to be essential. You should create business profiles on:
Facebook
Twitter
LinkedIn
Pinterest
And target your target markets on these channels. Also consider publishing your courses at online learning websites Like Coursera, Skillshare, and several others to capture the largest possible audience to your work.
The great thing about social media is you will not need to pay for advertising to attract your students. You can begin with organic social media marketing. At the same time, social advertising offers the most value when you are ready.
People tend to respond well to visuals as opposed to reading lots of text, which is why creating a promotional video will be useful. It is a good idea to keep the video content short so that people do not lose interest. Make it memorable. 
Intellectual And Creative Skills Could Be Your Ticket
What are some creative skills you find joy from that could help others? How can you package it to become a product people want to buy? There are countless types of creative skills people value — Especially now after the Coronavirus pandemic.
Whatever your skill may be it can certainly be turned into a business venture, as people are always looking to learn. Yours could be the next preoccupation.