Struggling with how to manage rapid business growth? This article explores five problems linked to business growth and possible solutions…
Rapid business growth: You plan for it, you work toward it, and when it finally happens…
A primary goal for most entrepreneurs is rapid business growth, but it does come with risks. If a business is taking in enough profit, then scaling up is the obvious next step. But if that growth has come too quickly, then it can lead to problems.
Expansion is exciting, and the fundamental goal of any business idea is to attract more customers and make more sales. However, having too high a demand can quickly have a negative effect if mishandled.
There can be many challenges of growth in business, and the following issues and their solutions could be something you're facing sooner rather than later. Let's go through them… 
Cash Crunch
Running a business costs money, and the bigger the company, the higher the costs of running it.
When you consider the cash investment that it took to launch the business, it is vital to ensure your profits are covering the costs of the day-to-day demands of cash flow. You need to anticipate your financial obligations at all times. If you are unable to meet the demands of rapid business growth, then you can negatively impact your brand and your reputation.
If you're struggling to keep up, consider a loan to protect your business. Even if you have less-than-perfect credit as a result of the recent recession or the costs of your business launch. You should still find a funding source via crediful.com no matter your how your credit score currently stands. 
Money makes money, so be sure of the financial safety of your business if it is growing quicker than expected.
Operational Inefficiency
Improvisation is the key to managing increased demand for your product or service. If you're experiencing the business growing too fast, your operational processes can take a hit. In turn, it may not be possible to stick original strategy guidelines. It is to your advantage to develop a rapid growth business plan.
While improvisation is good, making hasty decisions can be quite ineffective. Hiring the wrong staff because you're in a hurry to keep up with unexpected demand is usually a mistake that brings negative effects. You would be better served by redesigning your workplace strategies that have long-lasting effects.
Improvise, but adapt wisely to increased demand to keep your business solid.
Reduction In Customer Service
If your business takes on orders that it cannot complete in the usual time, then you will likely start to receive negative feedback. In the digital age, when people trust online reviews, that can be very bad news.
While a few negative customer comments are to be expected as a simple part of doing business, too many will destroy a company's reputation quickly. Failing to meet client expectation could be due to a number of reasons, and it's vital that you take measures to ensure that this doesn't happen.
Don't cut corners, and be sure that you have the staff to keep up with growing demand. Back away from taking on new orders if you know you cannot meet demand. This may affect your cash flow, but it will pay off in the long run.
Problems With Premises
As a business grows, so too do the number of employees and the inventory that you need to keep up. Outgrowing office space is a good problem to have, but it will require time and money to relocate. It can take several months to plan and execute a change of address.  Plus, you will have a number of important decisions to make.
You could choose to take a lease out on a brand new office space, or instead opt to make use of co-working offices to keep costs down and get a better business address.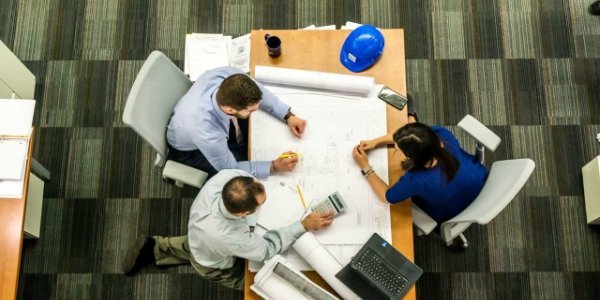 If you fail to expand your work environment, then your staff will become cramped and productivity will suffer as a result. Plan any premises change with the utmost care and never rush into a new lease.
Overworking In The Business Space
It's one thing for an entrepreneur to work long and unsociable hours, it's another thing to expect the same of your staff. While employee loyalty is important, an overworked workforce will show gradual reductions in productivity. If the workload grows too much, then you may lose them altogether.
If you have taken the time to hire the best people, then you will not want to lose them due to unexpected or rapid business growth. Take the time to communicate with your team so that everyone knows where they stand. Modern employees expect a certain quality of life, and you might find that you can recover from challenging periods by simply talking to your team about their needs.
Final Thoughts On Rapid Business Growth
The busier a business gets, the more pressure there is for the people that make it work. From keeping up with customer demand to ensuring that your team is happy, rapid business growth is a good problem to have.
Tackle issues before they arise, and your current growth could be the start of ongoing scalability that will secure the future of your company.
CI